1

what is available in duallies ?
You cannot reply to this topic
Posted 15 June 2010 - 05:44 AM
Once I see what shipping is, I'll probably adjust the price accordingly so it isn't so much.

---
Posted 18 June 2010 - 01:48 PM
got the truck in today and imediatly started working on it (of course)
the plan for this truck is to make it a race bike hauler so it will be a work truck but more along the lines of the truck in this comercial
im not sure if i am planning on cutting the hood open (its a curbside kit) and installing an actual engine or not yet
what i have done so far is take the front suspension and lower it about 3 scale inchers
i also took off the rear dual tires
now i know you might be wondering why i wanted a dually so bad and then the first thing i do is convert it into a single wheel truck...well....its pretty simple
i can iether fit two BF goodrich radial long trail TA tires on the rear hub or one mickey thompson sportsman tire

this is my progress so far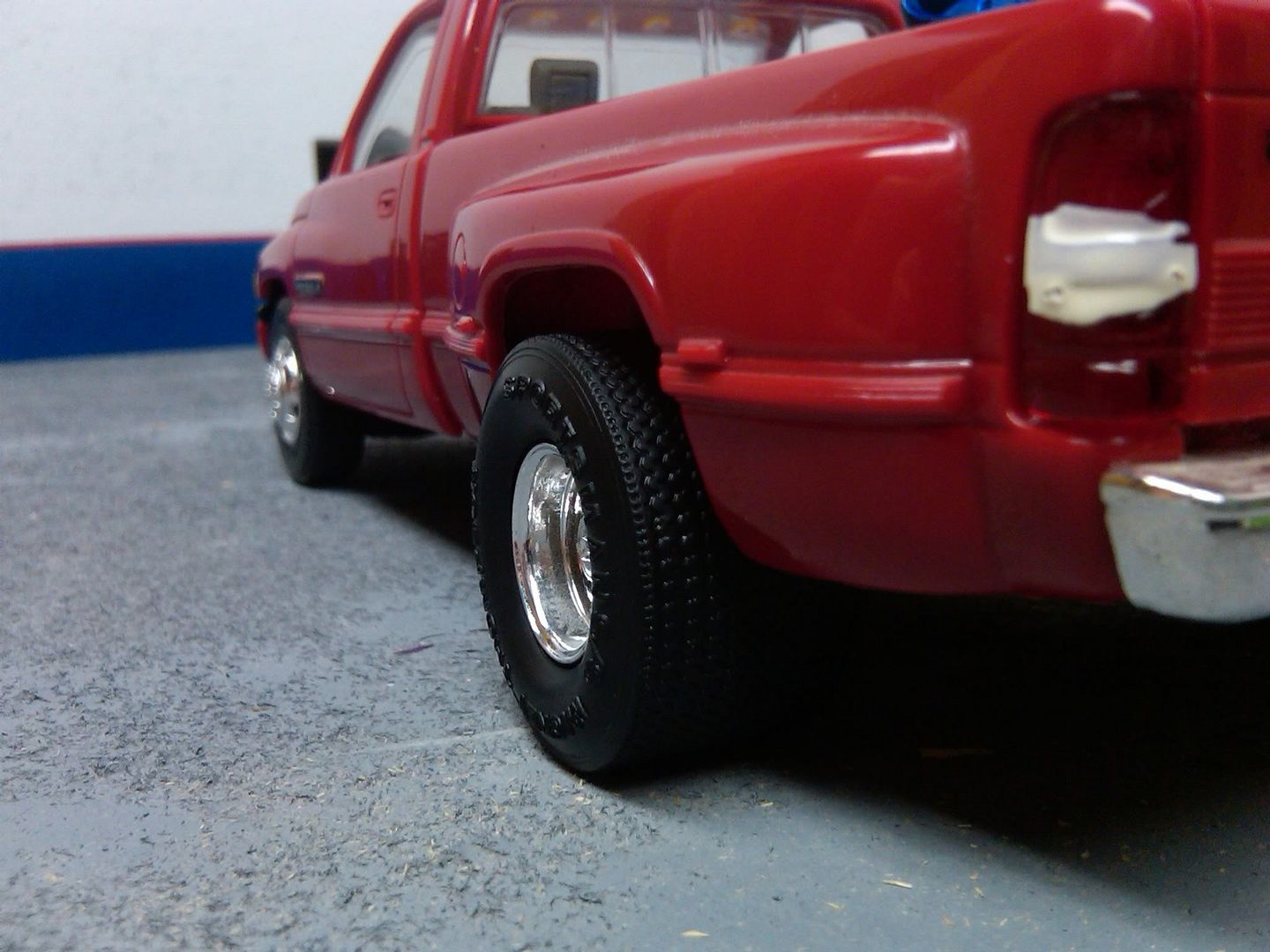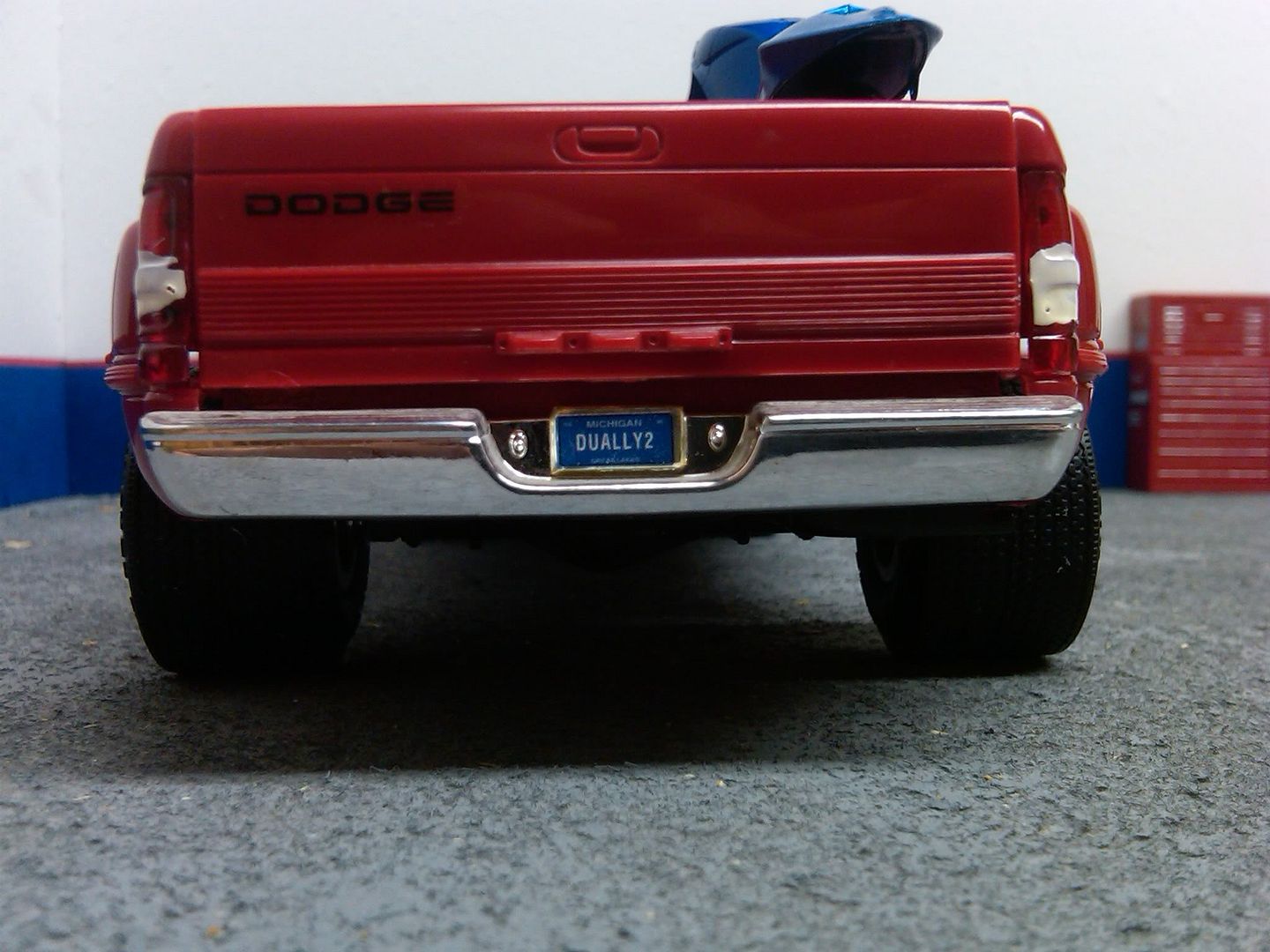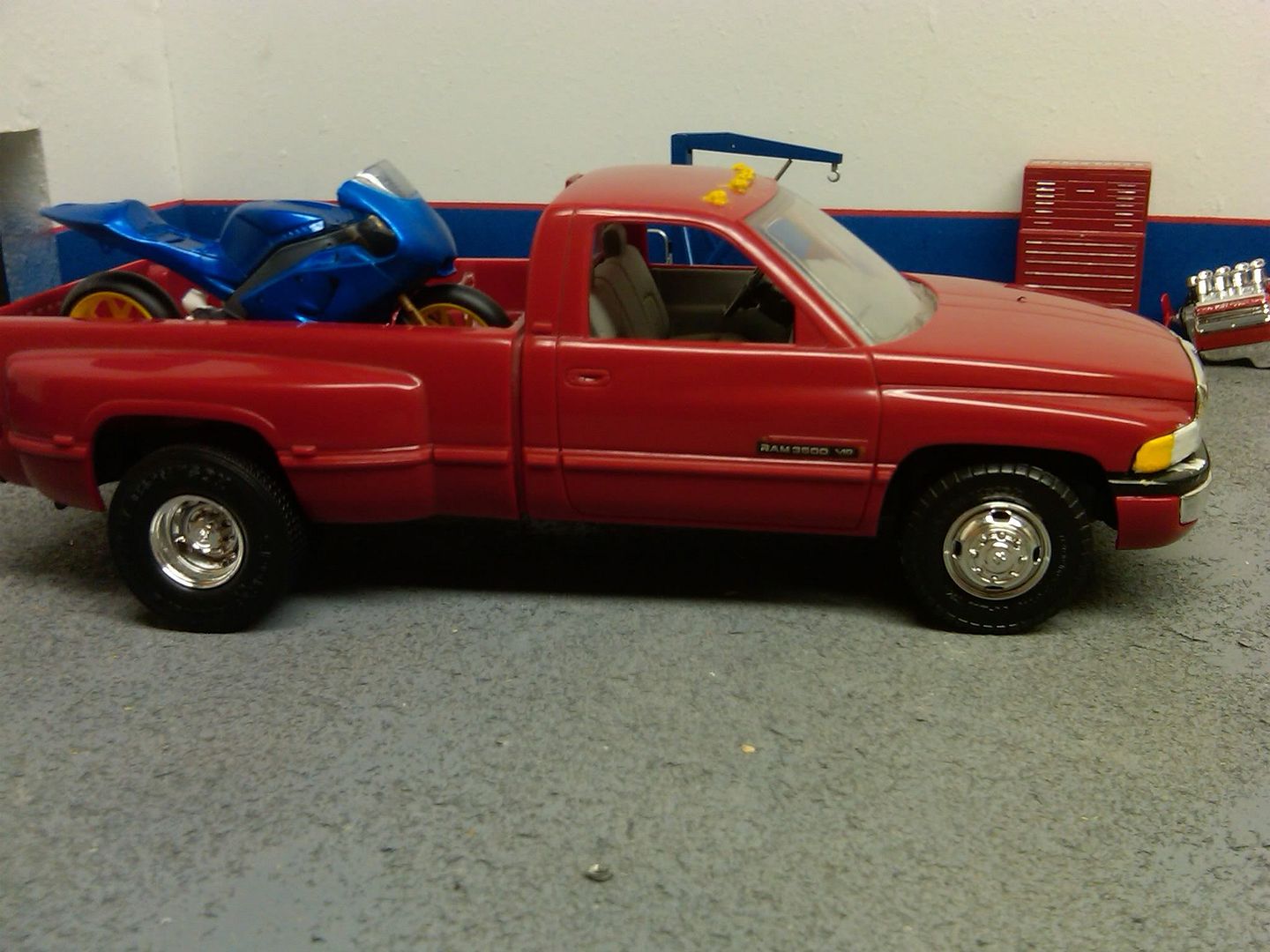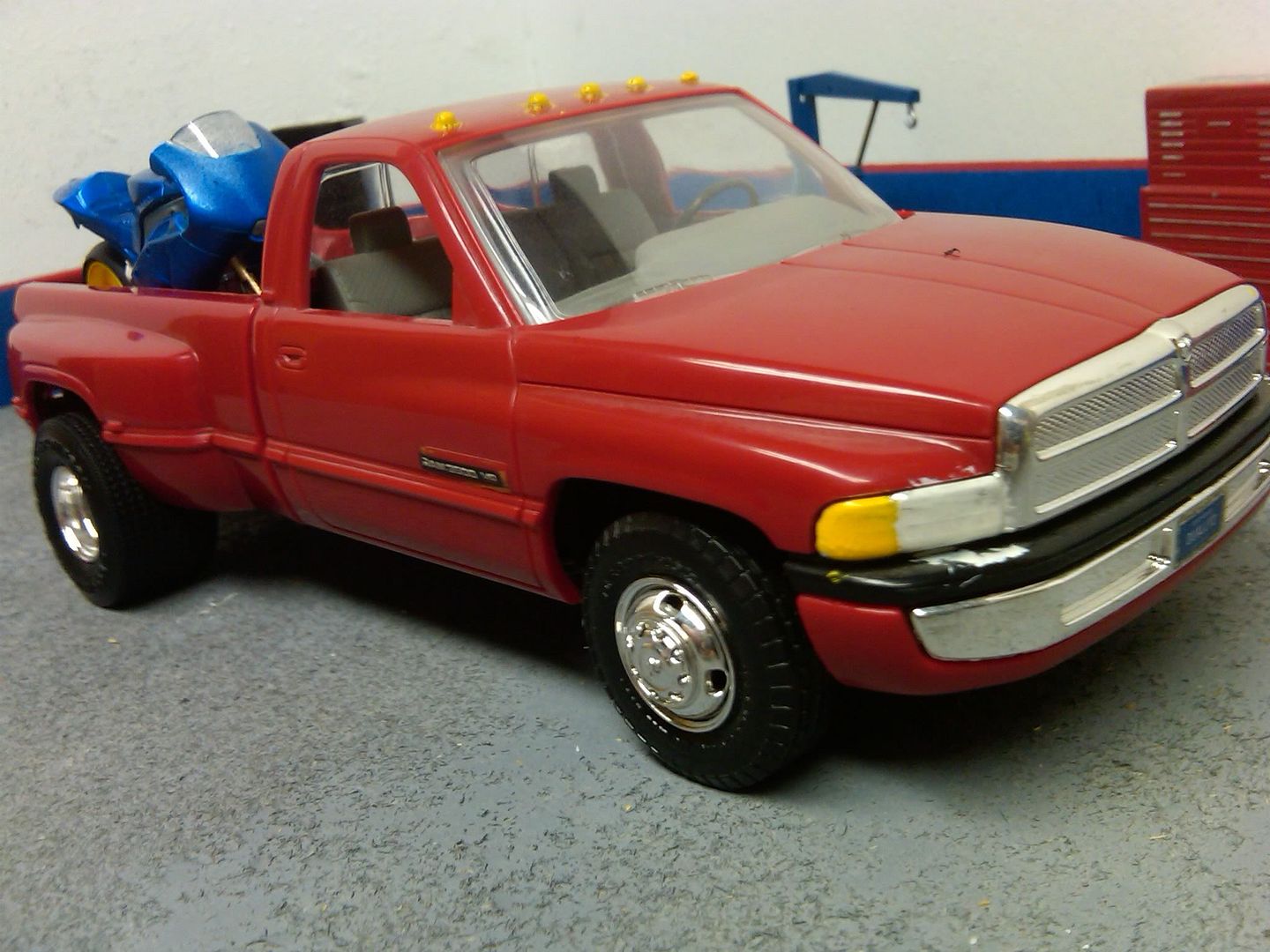 future plans for the truck include a custom hinged tailgate that swings to the side
a ramp that slides under the bed so the bike can drive up onto the bed
a tool box that spans the driver side of the bed and custom paint/decals to somewhat match the bike
im thinking of getting some custom rims and painting them the same bright yellow as the bikes rims but im not sure if i like that idea or not (input needed)
---
Posted 20 June 2010 - 05:14 AM
Boy, that sure looks familiar!

---
Posted 07 September 2010 - 02:45 PM
So whatever happened with this build?

---
Posted 07 September 2010 - 02:54 PM
I would love to see the finished combo. One thing though, he had the bikes swingarm upside down.

G
---
Posted 19 May 2012 - 04:06 PM
i like the dodge ram

---
Posted 22 May 2012 - 05:46 AM
heres my chevy
Edited by modeler, 22 May 2012 - 05:50 AM.
---
---
---