I am 32 now and here are some I did. I can tell you exactly what the drivetrains and parts needed to build them are. This is why I want to build a rod shop to get some of these on the road. Some have jacked up proportions every now and then so I still need to redo those.
This is my quick scetch of the '58 Chevy I want to build for myself. I had a 4 door in high school. This car has a twin Rotrex supercharged 409ci with EFI and a 6 speed with a quick change rear. I did this in about 20 minutes and used a hi-lighter for color.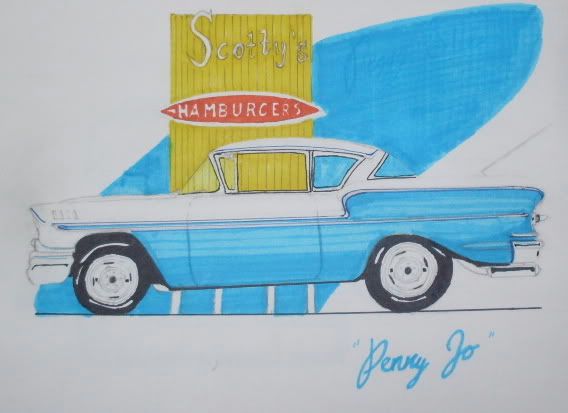 409:
This was an experiment with colored pencils. Did not like how it turned out. Mind you I have been self taught. Took a few art classes but they always pissed me off.
This is one of 2 '72 Novas I did. This one has origins loosely based off the Fast & Furious Charger.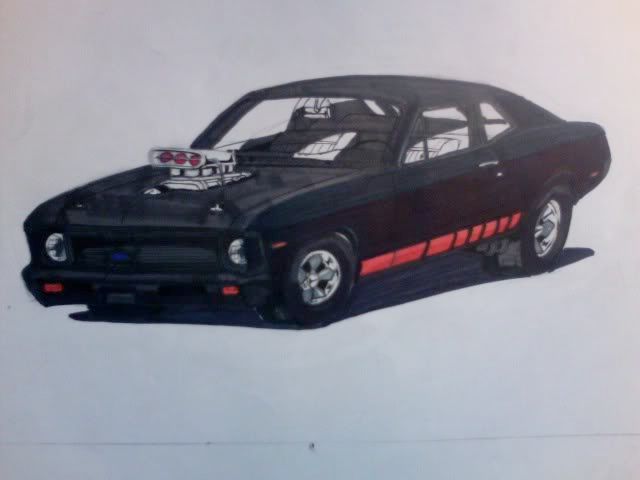 And this one has a body kit like Elanor: