Hello,
I just got my Fujimi Porsche Cayman S from HLJ.
I am
NOT
a kits expert. I'm just a builder. I admire those who can tell problems and issues just by looking at the open box. But I can only make general comments about it.
As usual with Fujimi kits, parts sprues are bagged separately. Something that grabs your attention is the wheels: Beautiful wheels. Fujimi has a good reputation for their wheels and this is no exception. Sprues are beautifully molded with crisp details and no flash to be seen. The parts count is not that high, but then, the Cayman is a 1:1 Curbside as well

The body looks to be accurate but I'm not an expert in that area. It is crisply engraved with no major mold lines. Minimal cleanup, if any, will be required.
The only negative part is that it is molded in super bright red.
Here are 2 pics of the body. That is not painted. That is just bare plastic out of the box, not even cleaned.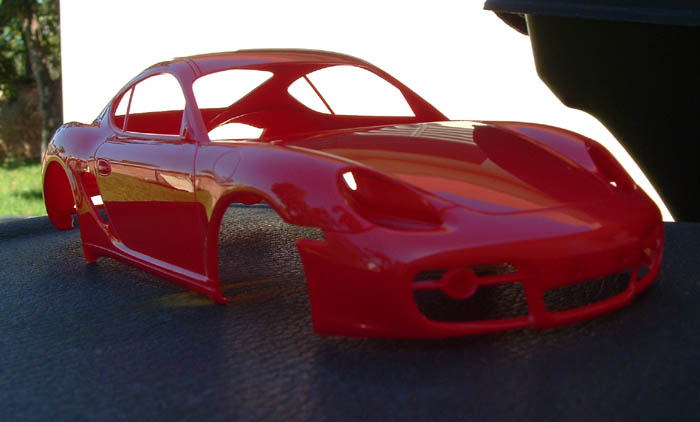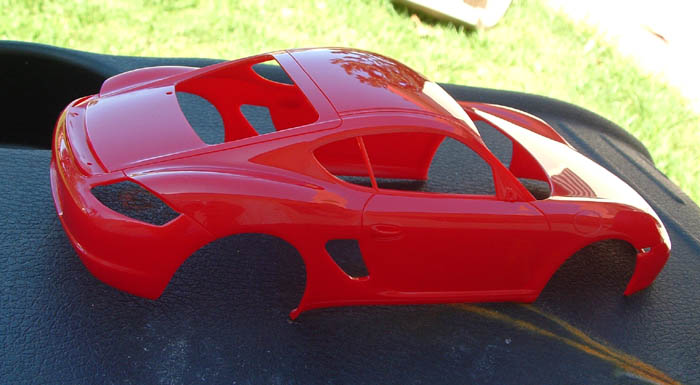 You can almost get away without paint. But you have to be careful if you are doing it any other color.
Overall I like it a lot.
The question now is what color? I like yellow, silver and white...... hmmmmmmm
Thanks,