Hello,
I also got my Hasegawa Ferrari 328 from HLJ along with the Cayman.
As with the Cayman review: I am
NOT
a kits expert. I'm just a builder. I admire those who can tell problems and issues just by looking at the open box. But I can only make general comments about it.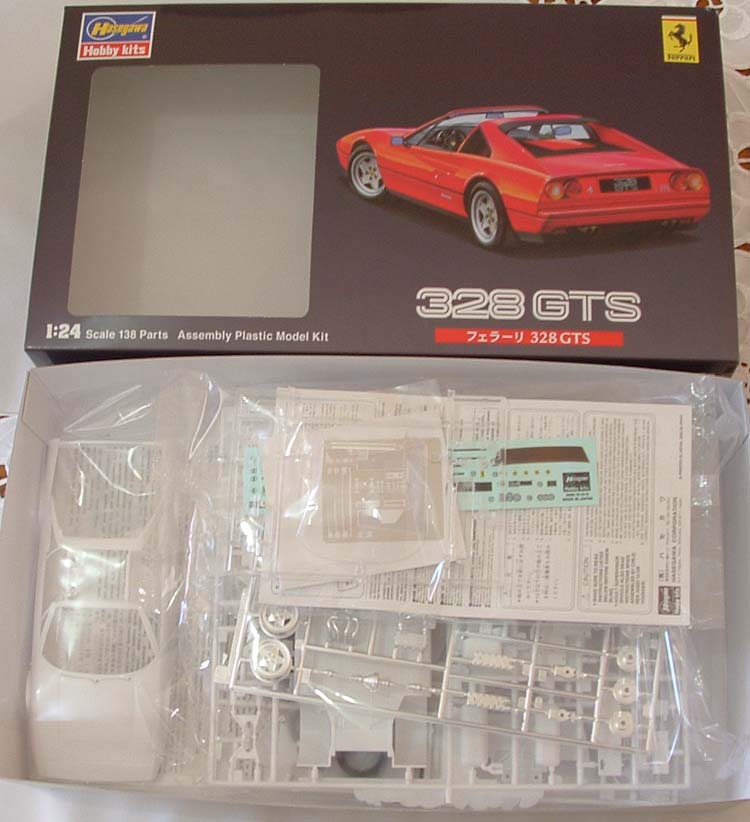 A japanese kit molded in white plastic
HURRAY!!!!
That says it all.
Parts sprues are bagged together, with the clear parts bagged separately.
Parts look nice, maybe not up to "Tamiya nice", but very nice nonetheless. However, there is a beautiful photoetch sprue and a nice decal sheet. It has far more parts than the Cayman S.
The body looks great. Some minor cleanup will be in order, but nothing big.
I haven't done any test fit at all so that's about it.
Looks very good. This is a Ferrari that I think I'll build in red....
Thanks,