Here is some EOD (Explosive Odinance Disposal) trucks I got some pics of and a few of the NTV's (Non Tactical Vehicles) used on base. I plan to get a lot more pics before I leave since we have a lot of cool vehicles here.
1st off is a 5 ton EOD truck (I think this may be my first scratch build later on in 1:24th. Any Ideas for chassis or axles?):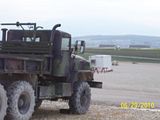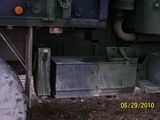 Edited by ARTEMIS1759, 30 June 2010 - 11:49 AM.