I got this a few years ago as a bagged kit (zip-lock-bag) with no instructions or decals. I started it and put it away for some reason. After a couple years I was digging through the stash of kits and parts and came accross it again and decided to finish it up. I painted it Testors one coat purple and applied some silver stripes on it. Its basicly built out of the bag, except a set of Pegasus Magnum wheels and opened the grill.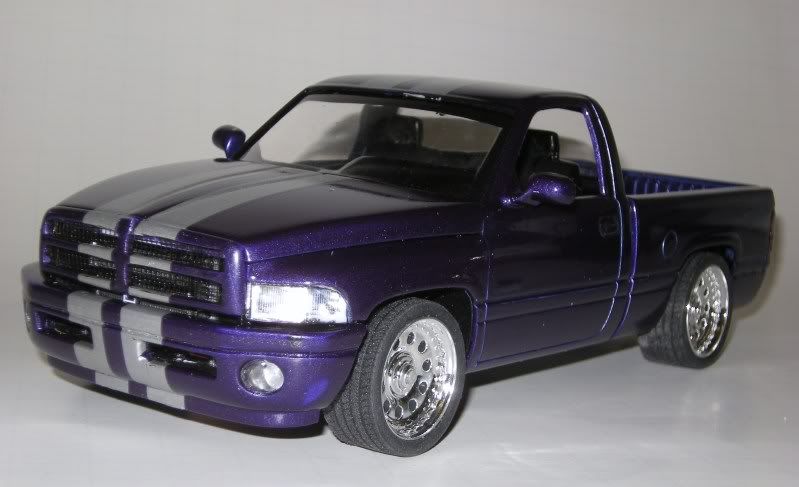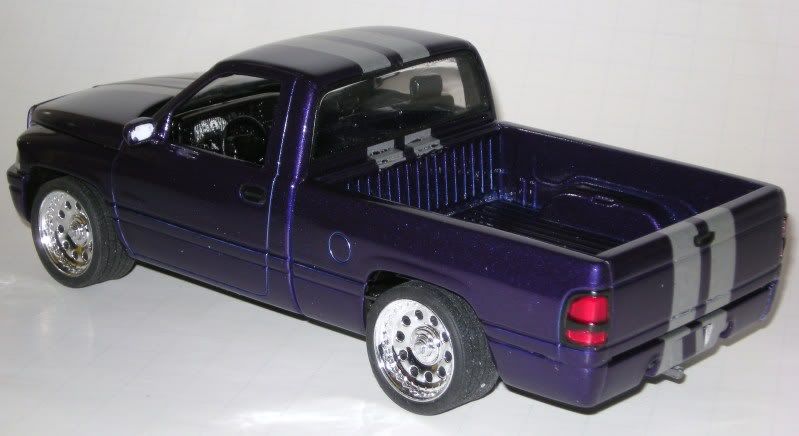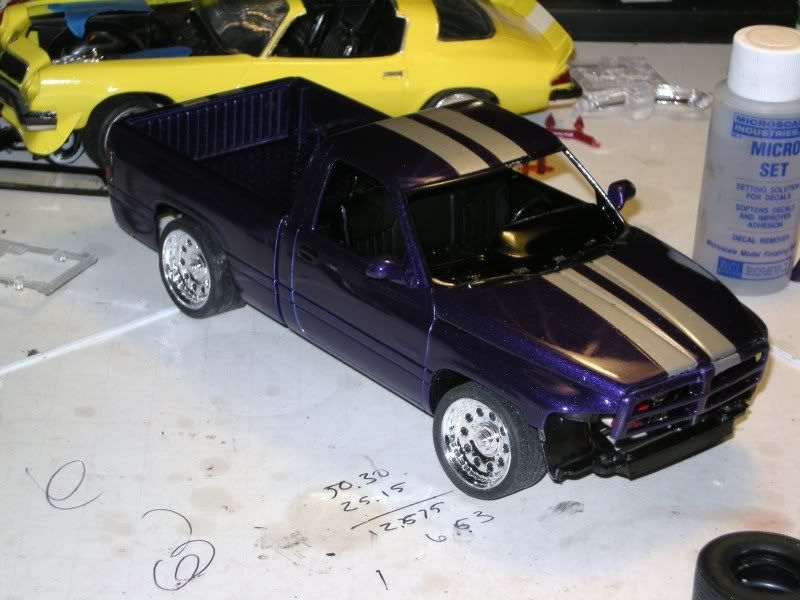 And a picture of it and its older twin A-100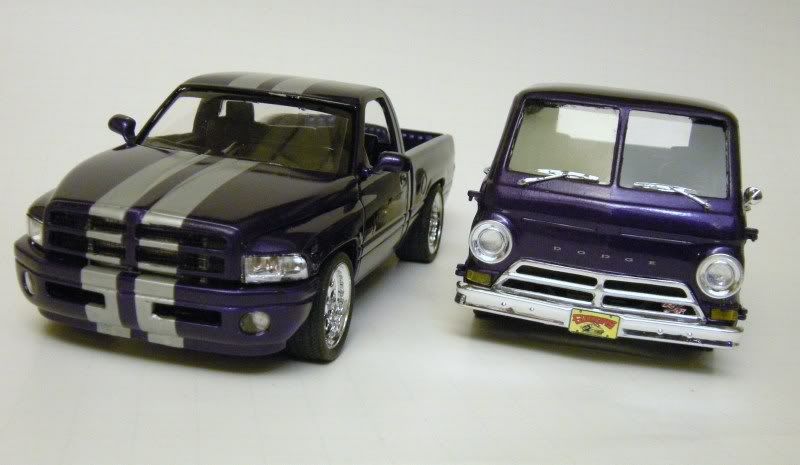 Edited by Towmaster Dave, 06 July 2010 - 03:02 PM.