A group of my friends and I get together and make the trek up to the Civic Center for this show.
What a cold day!
After the show we usually hit Hooters for some late lunch and atmosphere:
My Buddy with our waitress and a few of the other girls.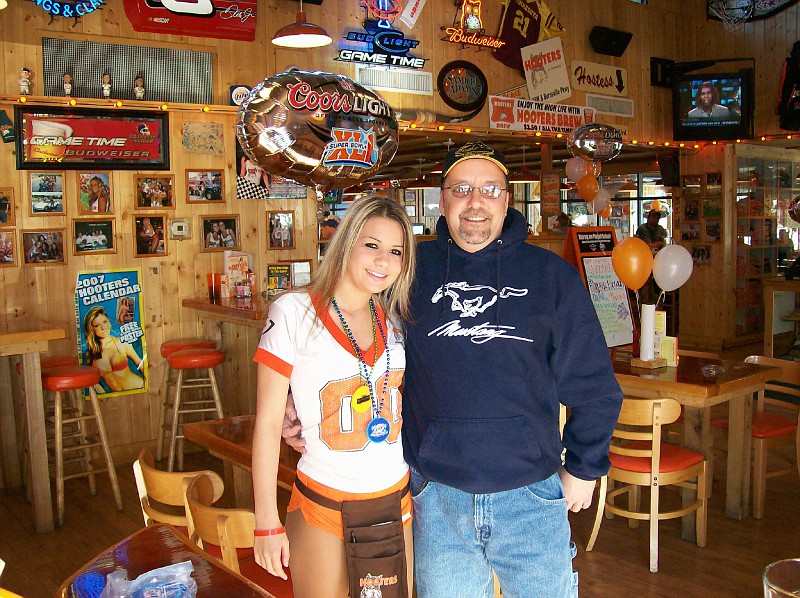 The cars were pretty good too:
Their were even a few donks and low-riders.
Good time with the company I was with.
Check out
My Fotki link
for more!
Chris