I got this as a birthday gift last month from my wife. I had some trouble deciding what color to paint it. I was tired of my typical chosen colors, blue, red, black, etc. Then I saw a can of pink that was left over from one of my wife's gag gift projects.

I thought, "Pink, this is perfect, I hate pink!" I decided to step out of my comfort zone and do something I wouldn't normally do. Build a pink model car.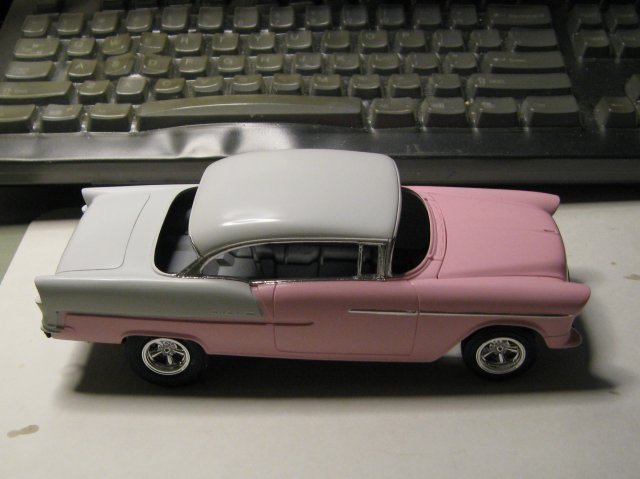 I've spent the past week or two adjusting the suspension and ride height. I have to lift the rear of the body a bit to clear the racing slicks I want to put on the back. This is just a mock-up, nothing's been glued at this point. That's why it looks a bit wonky.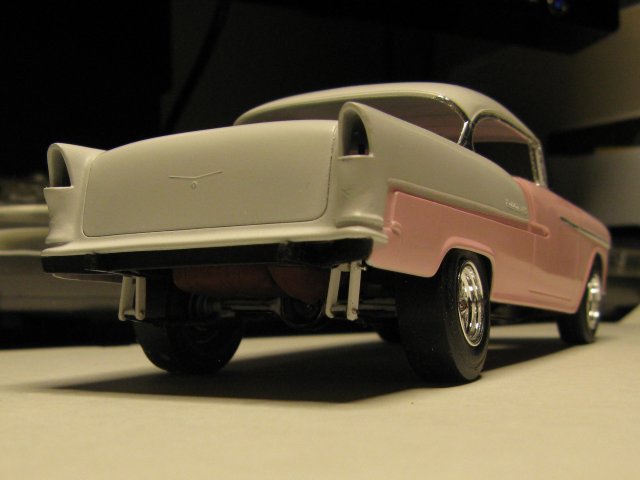 Another view of my home made lift shackles.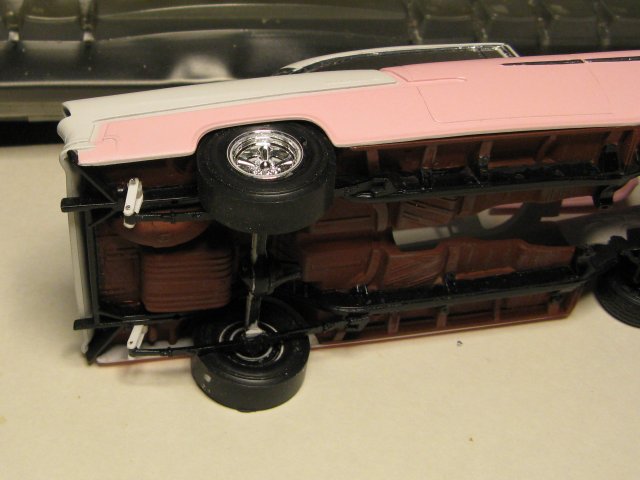 Thanks for looking. As always, comments, advise and suggestions are always welcome.

Thanks,

David G.
Edited by David G., 03 April 2015 - 02:04 AM.