Let's finish up the rear window.
Going back to my original black rear window shape (still on its own separate layer), I duplicated it again, and this time changed the color to sky blue with the color overlay function I've already mentioned. Then I duplicated the new blue window shape, so now I have two identical blue window shapes, each on their own separate layers. You'll see why I needed two in a minute: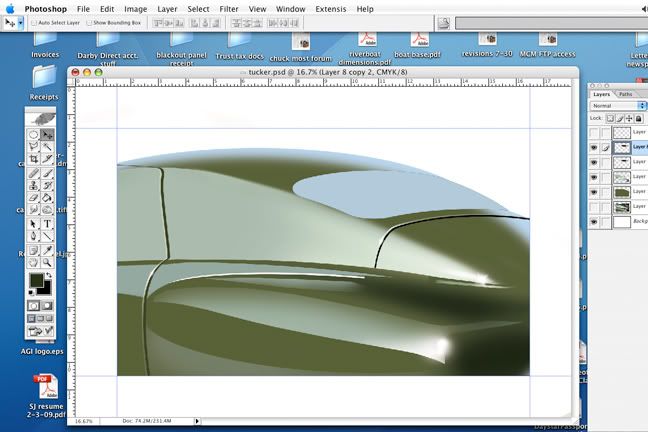 I'll make one of the two blue window shapes the active layer (by clicking on it in the layers palette)... then use the eraser to remove the part I don't need, like this:
Now I'll make the
other
blue window layer (remember, I made two copies of the blue window shape) and use the ellipse tool to select the area I don't want...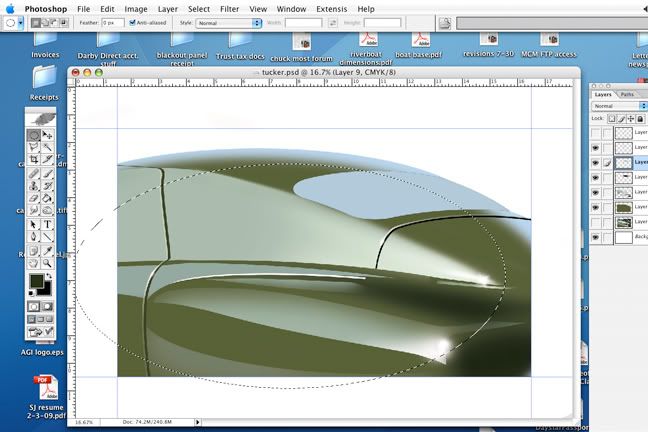 And hit the "Delete" key to remove the unwanted blue area:
Now I'll take both blue window layers, merge those two layers together into one layer, and resize it slightly smaller to fit into my black window opening, like this: