The other night, myself and a few other members were talking about tractor trailers in the chat room. Then the idea of doing a community build came up, which I had actually been thinking of beforehand. What I would like to do now is just test the waters and see how many others would like to participate, so are you up to it?
There would not be many rules, the only major requirement would be the truck must be road legal. I'm thinking more along the line of anything you would see if you would pull into any of the nation's truck stops, not any crazy rigs powered by jet engines or Space Shuttle booster rockets. Now, that doesn't mean you couldn't build something like AMT's Super Boss or Bandag Bandit race trucks, but they would be the load on a truck like the Papa Truck or Hideout Truck haulers AMT produced for those kits.
Also, that does not mean you could not customize your truck, there are many highly customized trucks running the U.S. Interstates every day. Trucks customized just like this one I'm currently working on are fine, that's where I got a lot of inspiration for this build from, seeing nice rigs like it in America's truck stops during my driving career.
I was also, at first, considering allowing American rigs, but after thinking about it and talking it over with a friend of mine on the phone the other night, that just would not be fair to our friends from down under and across the pond. Since I know there are talented builders in the truck forum from all across the globe, I figure it best that any truck, American, European, Australian, or otherwise can qualify, just staying to the one main rule of being a road legal truck for that area of the world.
I would like everyone's feedback and their thoughts, not only on participating, but also on starting points as well. I'm an active participant in quite a few CBPs, and some require a fresh, unstarted kit to start or a built up that will be disassembled and rebuilt, while some others allow a partially started kit as a starting point. If we would go with the partial started point, the kit can not be near completion, like these two or my bullwagon.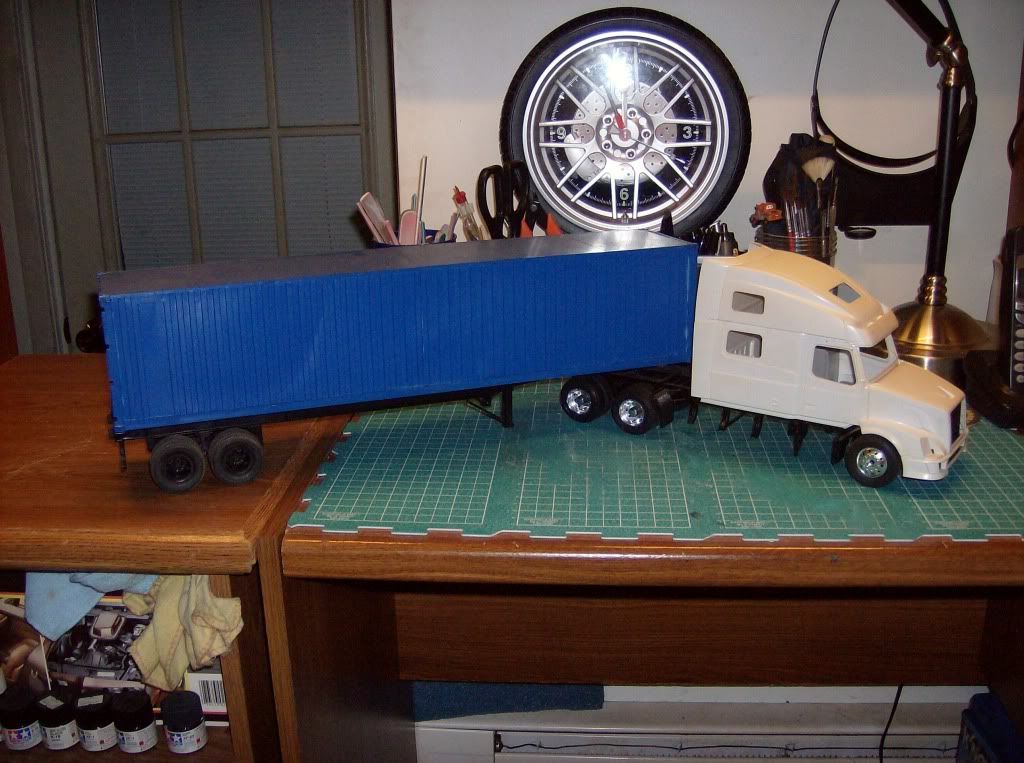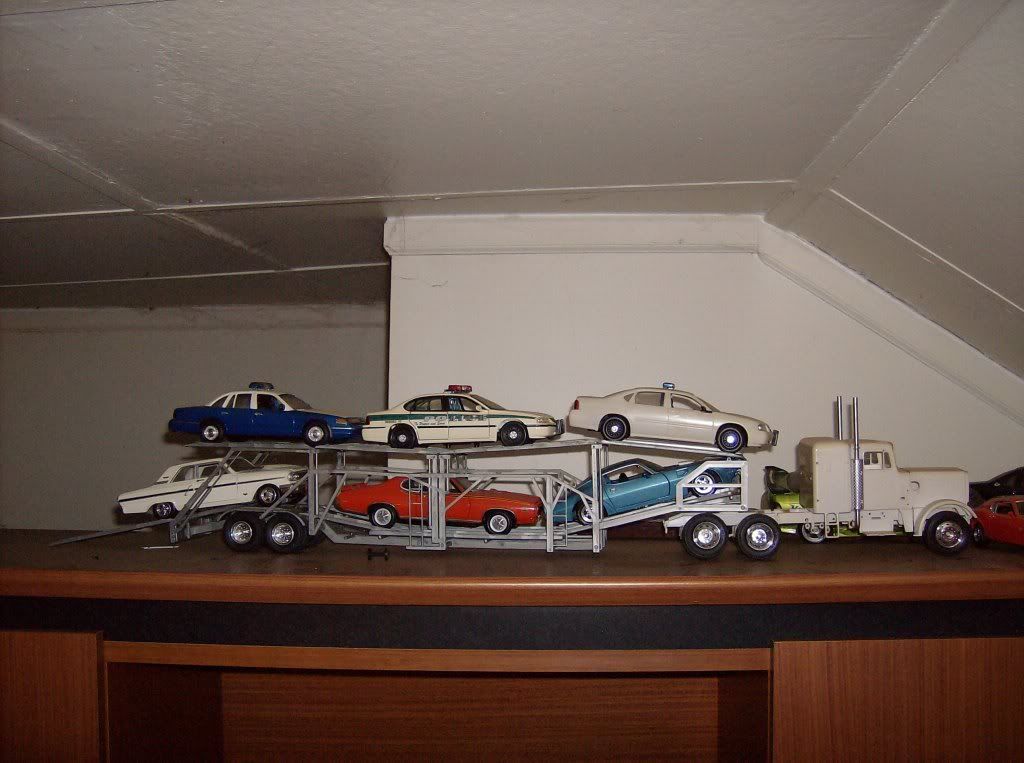 I also just want to let you know, too, just because I said tractor trailer in the title and have mentioned it quite a few times, and the pics are all of combos, this does not mean that you have to build a full unit. Anything is welcome, from a Ford C-600 or Ford Louisville delivery truck to a tractor only or even a heavy duty wrecker, trailers are purely just an option.
If this idea does get off the ground, the main rule is have fun with your build, just keeping in mind it has to be a road legal truck, and being a trucker for a little over 12 years, I know my DOT regs!

I'm also thinking, since I have five builds for three different CBPs, including my Ford livestock hauler, that have to be done before the end of this year, I will not start the official build thread until late December so we can start after January 1st, we'll get the holidays out of the way first! Who knows, maybe you can even ask for a truck kit for Christmas for the build!