Hello!
It's finally done. I was in some kind of a mini slump. So I used the opportunity to exercise the basics.
This is a
100% box stock / spray can
build. No flocking, no wires, no aluminum tubing, no nothing else other than paint and glue. The only "modification" was cutting the wheel mounting studs so the car would sit lower. Stance is everything.
I have to admit I like it. Too bad I need to ship it back to the owner. :wink:
I had so much fun doing this curbside box stock that I will do 2 more before going back to my beloved detailed Corvettes.
I really recommend all of you to do this every once in a while.
As usual, your comments are appreciated.
Sorry for so many pics, I couldn't help it

Revell Germany Ferrari 612 Scaglietti
Plastikote Medium Blue lacquer spray
Tamiya clear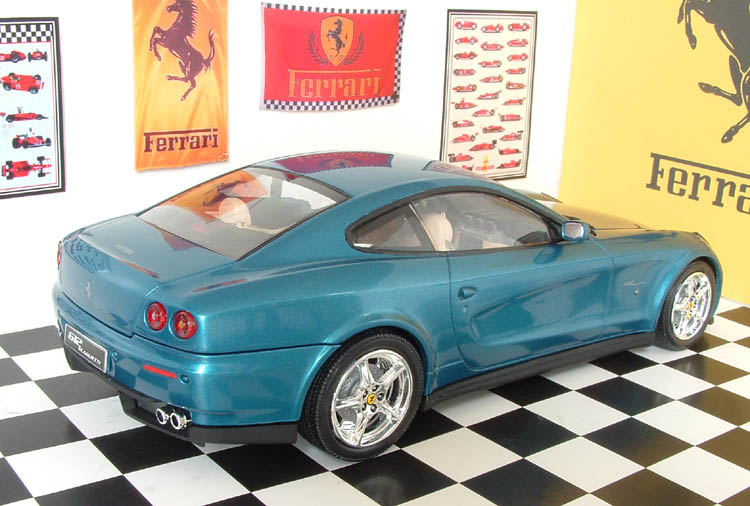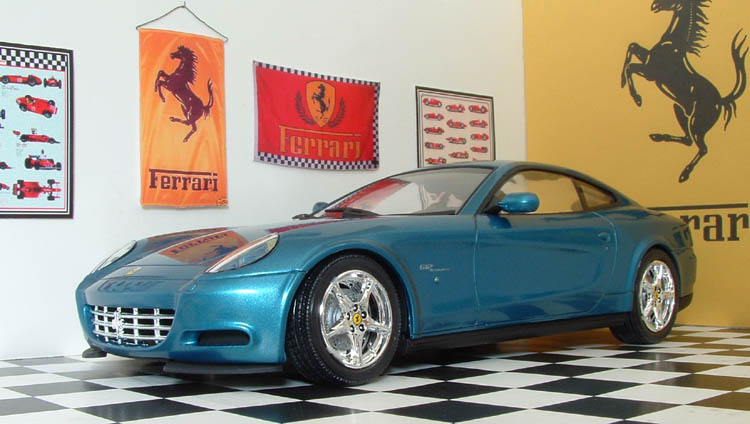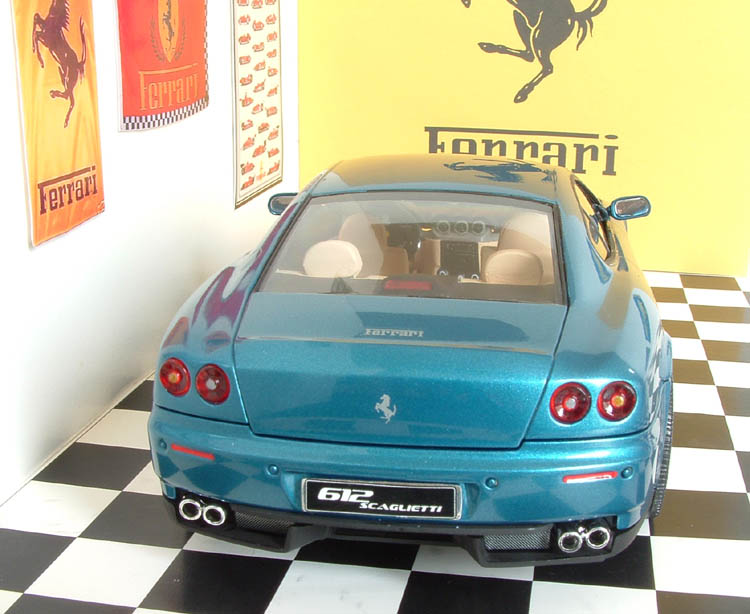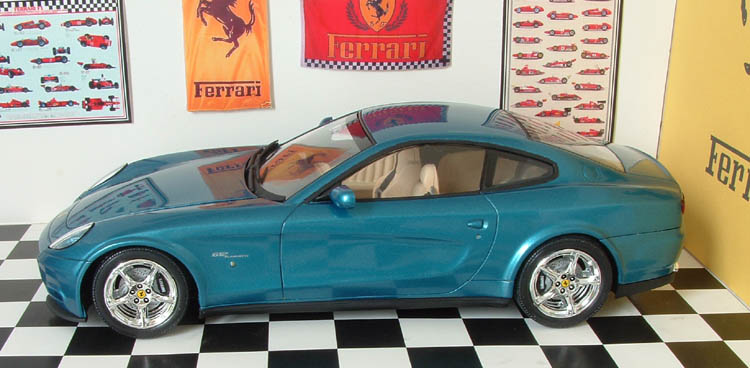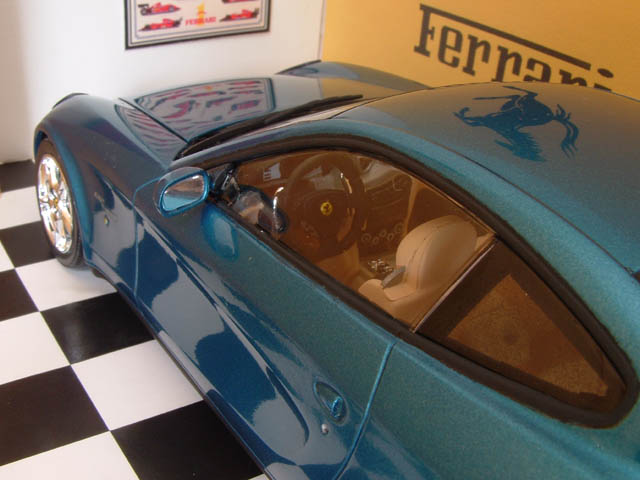 Hi, I'm blue and here is Goldy, my evil twin brother: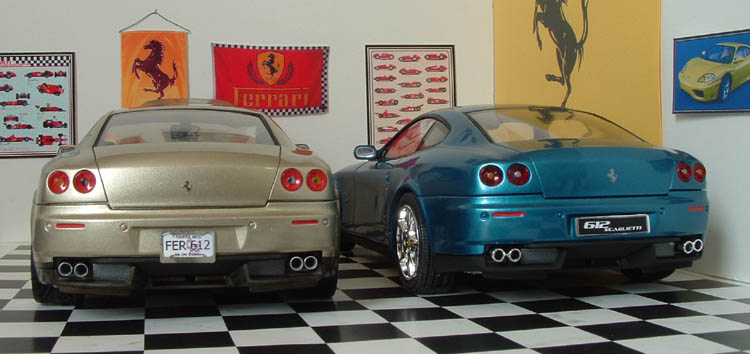 You can see Goldy sits a hint lower.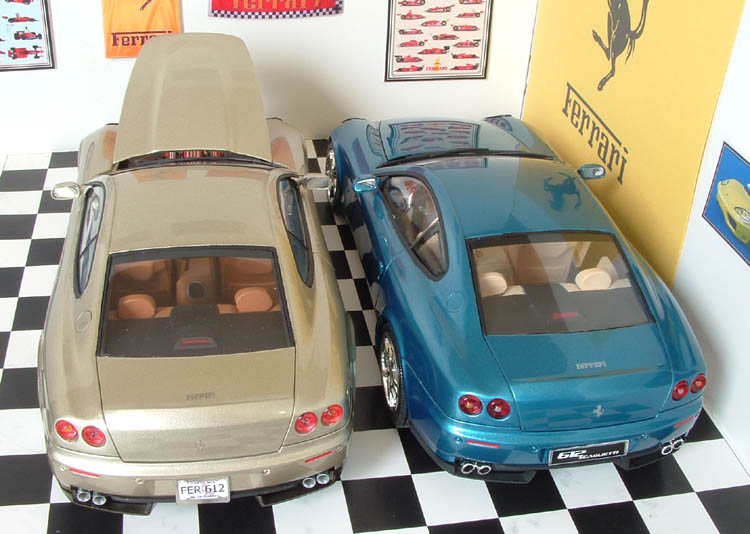 Here you can see the difference in the hoods.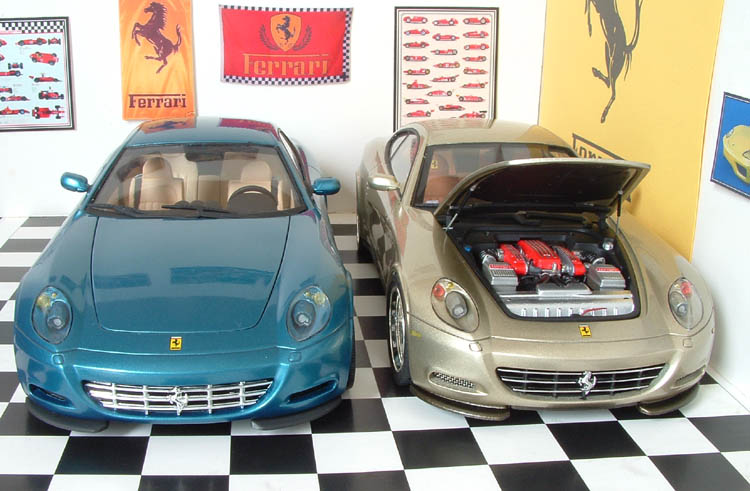 Curbside vs Full Engine detail.
Here are some "studio" shots:
http://www.puertoric...e/DSCF4953b.jpg
Thanks,