Hi! I'm glad I found this place, since you guys are into slot racing. I fooled around with it in the sixties, never had a competetive car, or the money. I mean, like every week there was a new hot Mura motor, and I didn't have the cash, I was 14 - 15 years old.
Around 2000 I got a call from my friend whom I'd been slot dragging with. He told me of this new club that was just formed. Oh cool, so I had to join. And it was a Parma Flexi car to start with, then I got a Champion chassis and hotter motors, etc, etc...A guy in the club suggested we should try NASCAR with styrene bodies...Yeah! Now you're talking 8)
So I ditched the flexi junk, and started building plastic NASCAR racers. Mostly Rusty Wallace cars, but also a Tide Monte Carlo. We have gone to race in Germany for midsummer - June 20th. In 2004, my second trip to Germany, I managed to get everything right, and finished in - second place!! I could not believe it at first, but it was true. Everybody was surprised! I'll post some pics soon.
Here's my latest. Unfortunately I didn't do too well in Germany last year.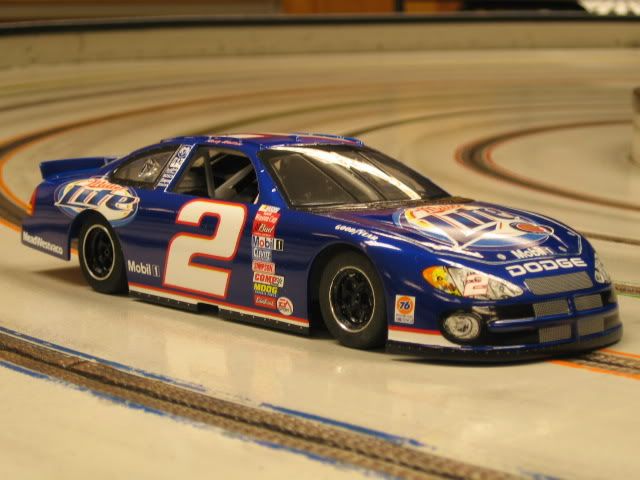 [/img]