More of my rescue helicopters
USAF H-19A with floats, it is the 1/72 Italeri kit. The Air Force used the H-19 for a rescue helicopter during the Korean War until the late 1950s.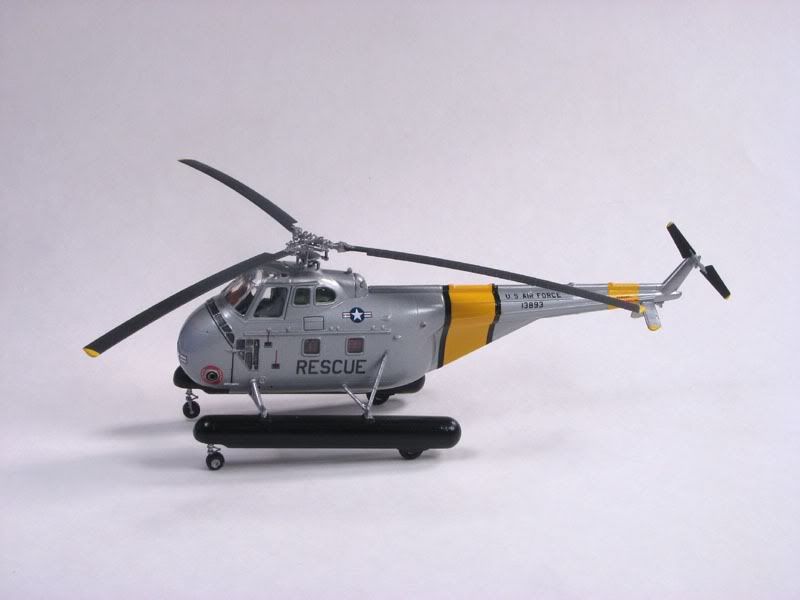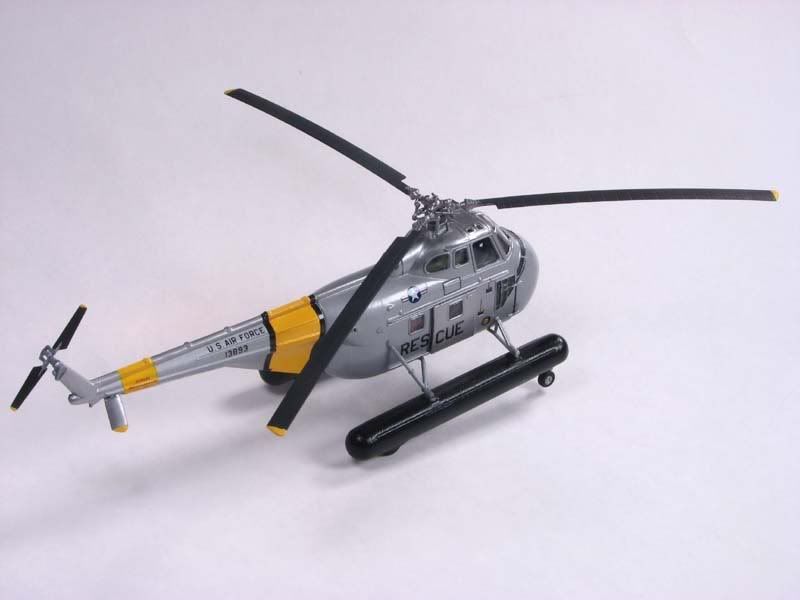 US Navy HUP-1, this is the 1/72 AModel kit. The HUP-1 ordered as a helicopter the Navy could operate off of its smaller ships. It was widely used to rescue pilots that had to ditch in the sea and was used to recover some of the astronauts during the early Mercury missions.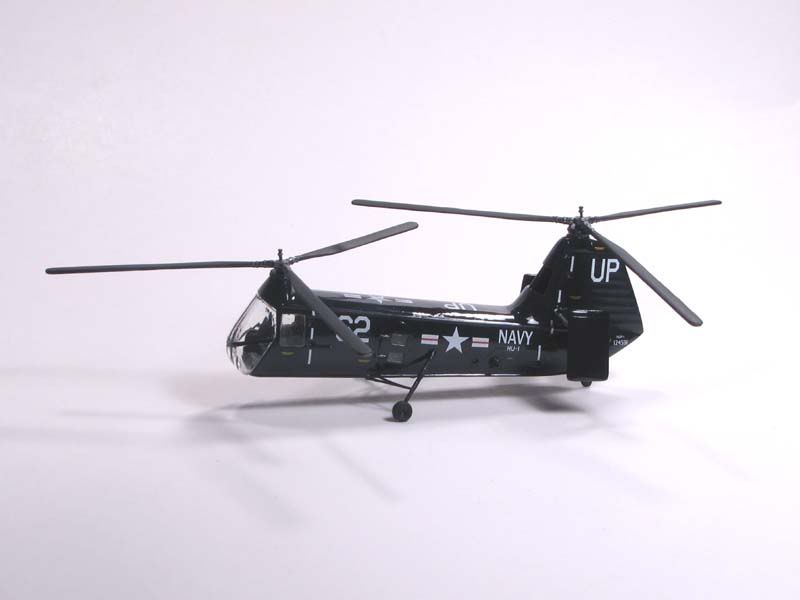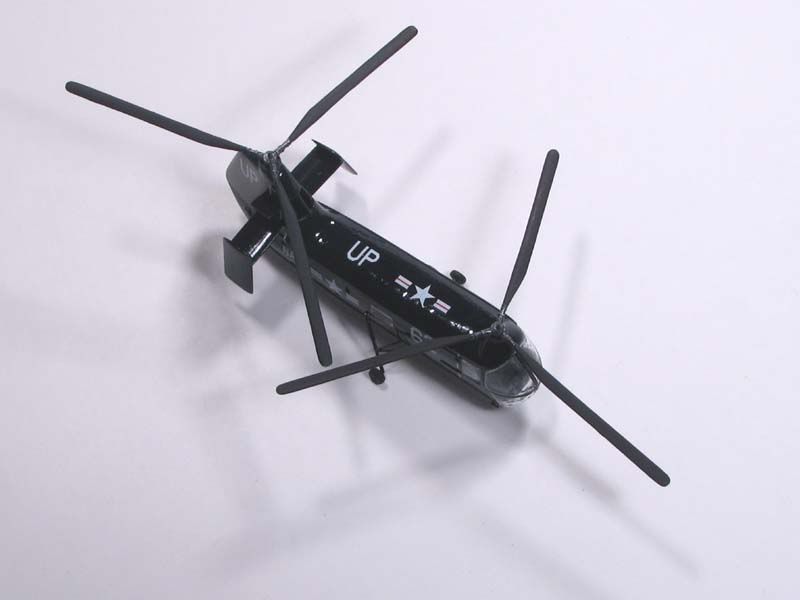 USMC HRS-2, this is the 1/72 Italeri HO4S-3 kit, the USAF and Army called the helicopter the H-19, the USMC called it the HRS-2 and the Navy HO4S-3. The USMC used this helicopter during the Korean war to move troops, rescue downed airmen, and evacuate the wounded.