Hello,
Here is a look at the sub-assemblies for the Ferrari 612ig.
First, here is a pic of the body mods: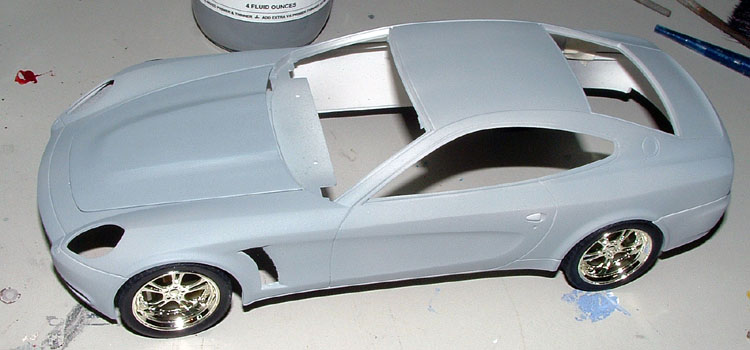 I opened grilles in the fenders and plan to put a mesh there. I also added a bulge to the hood.
The engine has more than 20 added details like fuel lines, wires, hoses, the actuator in the front, those "things" sticking upwards from the exhaust manifolds (which I have no idea what they are), clamps and many more.
Yes, I spent a lot of time there knowing most of it will NOT be seen anyways....
Here is the painted body. Cobra Colors Oro Chiaro. Why gold? Because nothing represents wealth better than gold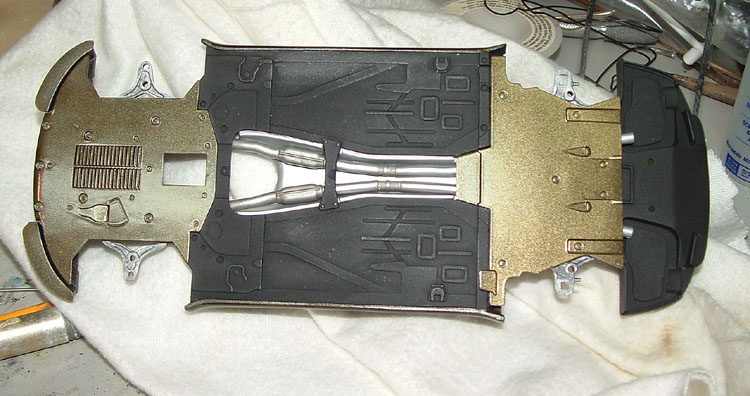 Chassis detail. Exhaust came out very nice with different shades of metals. Bottom panels, rocker panels, rear air difuser and front corner spoilers were painted to look like KEVLAR.
"I am so rich and so desperate for attention, that I comissioned KEVLAR panels for the Ferrari. Why Kevlar? simply because Carbon Fiber is sooooo common everybody now has it, and also, KEVLAR has a golden tint to it doesn't it?"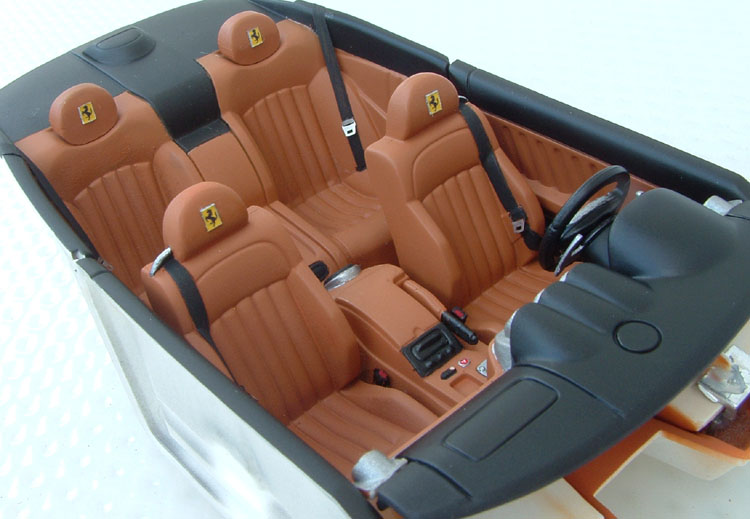 And of course you have seen the interiors.
Now it is all a matter of putting everything together!!!! What do you think?
Thanks,
Ismael "the Corvette guy who also likes Ferraris" Gonzalez