this is revell newer release from july, done in tamiya italian red.
the hood stripe was a pain, i've never done so much measuring and testing in my life. they should have include the whole stripe, not just the pinners.
got the stencile taped out: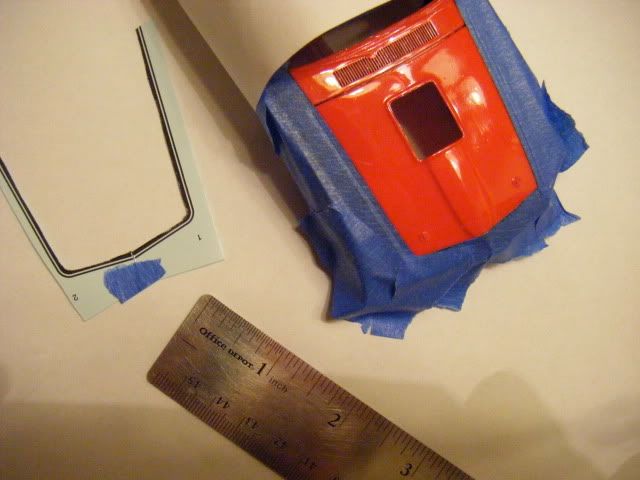 got the black painted, a little messy and un even, but it will all work out.: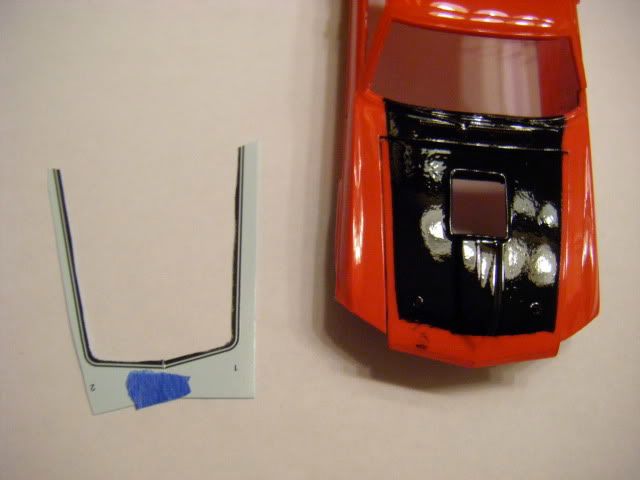 decal on, and opps my measurement was off a tad. ill touch up the paint before clearing.: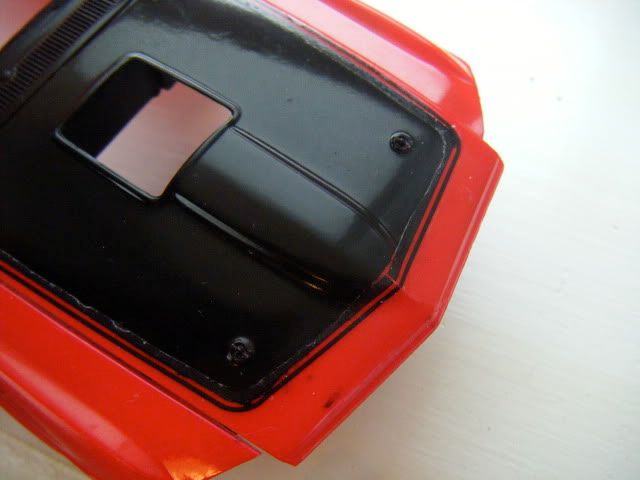 clear is on, a bit rough, but the flat clear will take care of it.:
now to mask and flat clear the stripe ... i think it came out great, so much work for one stripe.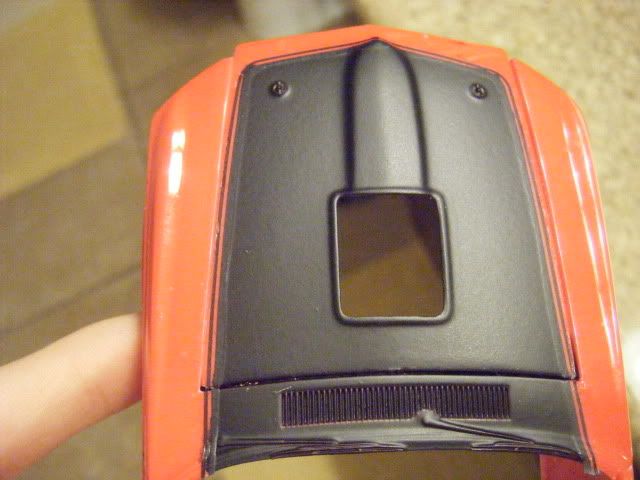 got the interior done, just simple semi-gloss black to simulate a vinyl interior. they didn't include wood grain decals like in the new 1970 mach/boss kit, but i used three shade of brown to achieve the look