This is a model that took me about one whole year to complete. This the Tameo 1/43 200+ parts and about 100 more I added. This one represents the 1975 Formula One World Champion to Ferrari with Niki Lauda.
For those who attend the 2006 Heartland Nationals in Overland Park, Kansas, this one was the one that took the Best Small Scale, Best Foreign, Best Detailed and 2006 Heartland Nationals adult Champion(A.K.A. Best of Show).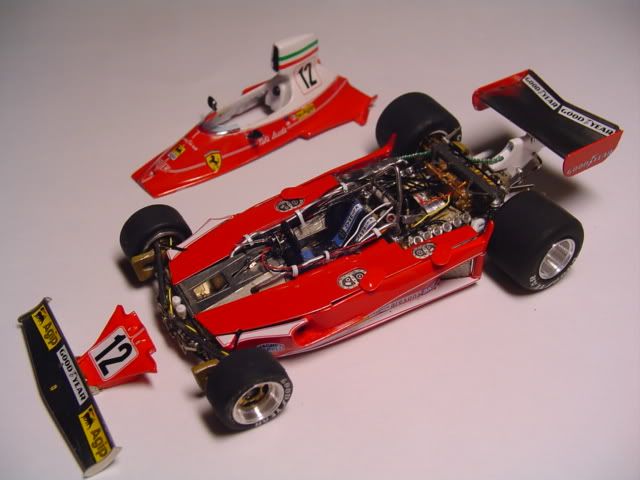 Simon Rivera
Edited by simonr, 26 April 2009 - 04:40 PM.