HI guys
I´d like to show you some pics of my Tijuana Taxi rescue.
It was bought off Ebay, and looked like this: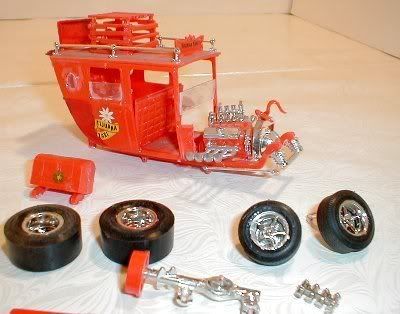 I Started to take it apart, and this was the result
It was a gluebomb....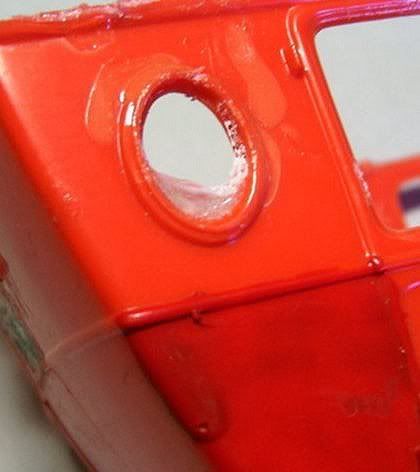 A TRUE gluebomb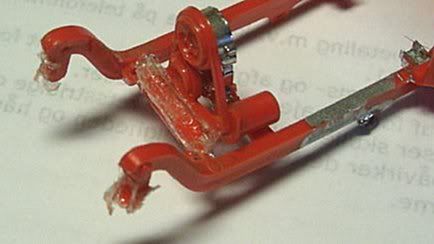 Lots of glue, broken, and missing pieces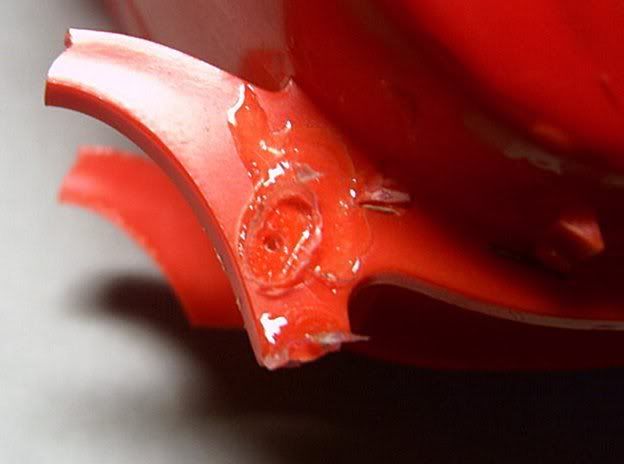 Here I started scratchbuilding the missing torpedo plate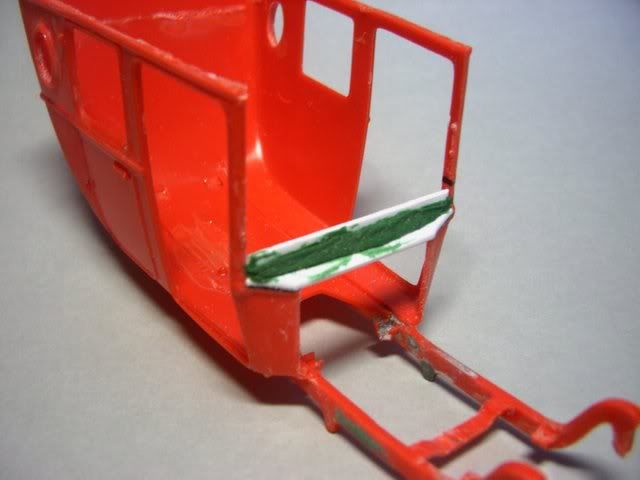 A lot of repair all over...
Finally it was time for the first mock up...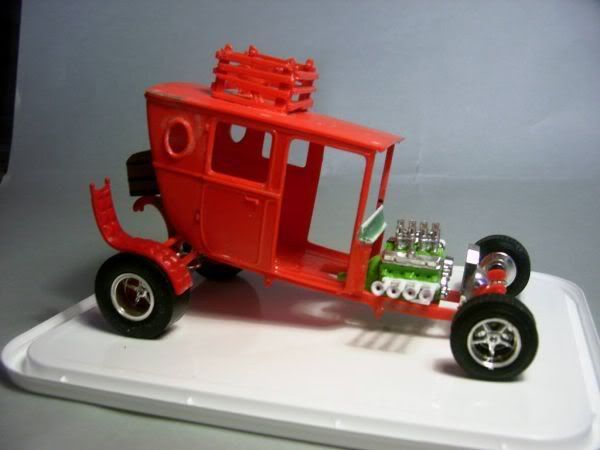 Here the body is painted, the engine repainted and the decals on...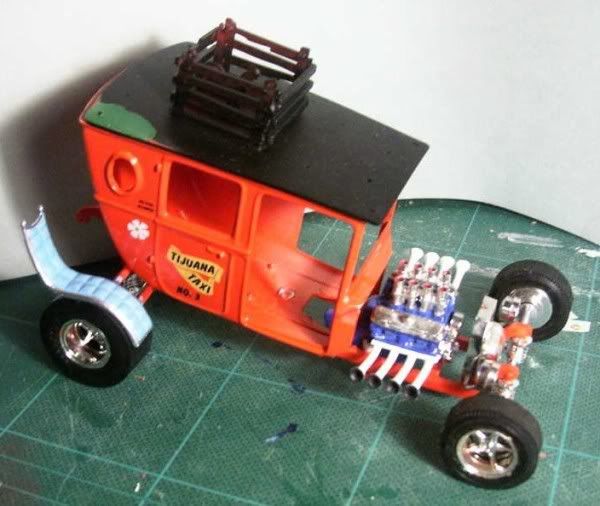 And the final result
http://i33.photobuck...juanaTaxi03.jpg
Scratchbuild items include torpedo plate, rear shocks, gear shifter, driveshaft, and LOTS of small bits and pieces...
http://i33.photobuck...taxi/ny/TT3.jpg
http://i33.photobuck...taxi/ny/TT2.jpg