Hey all,
Need some help and opinions...
I bought this kit about 20 years ago.
Built it, then somehow superhornet1015 ended up with it, haven't seen it for years.
then he digs out an old AMT Prestige Series '65 Pontiac Grand Prix of his, and lo and behold, there is my built Bonny.
So, I get it home take it apart, and discover just how plain and simplified this kit is.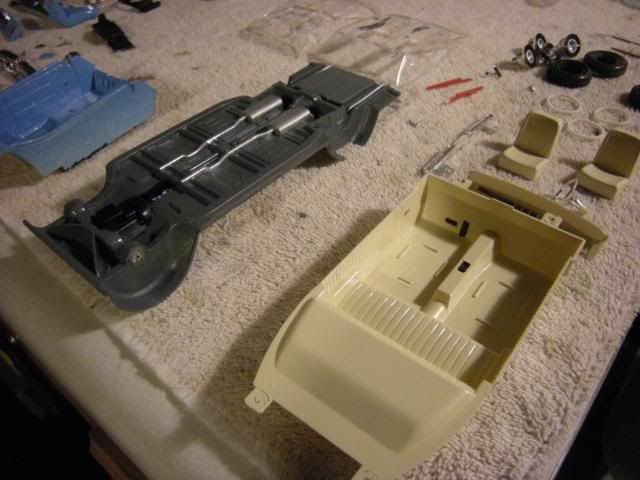 It's a curbside kit, the chassis and the interior don't even look right. Decal for the instruments, etc.
The tires aren't too bad, but the rims are nothing like I've ever seen on any Pontiac I know of,
So, I would like to update this car with some better, more accurate parts. Can anyone recommend a doner kit for this car?
I've been eyeing up the AMT 1962 Pontiac Catalina possibly for a chassis and maybe an engine..
I was experimenting last night with parts from a Monogram '69 GTO (chassis and drivetrain)
that I'm also rebuilding to see how it might look.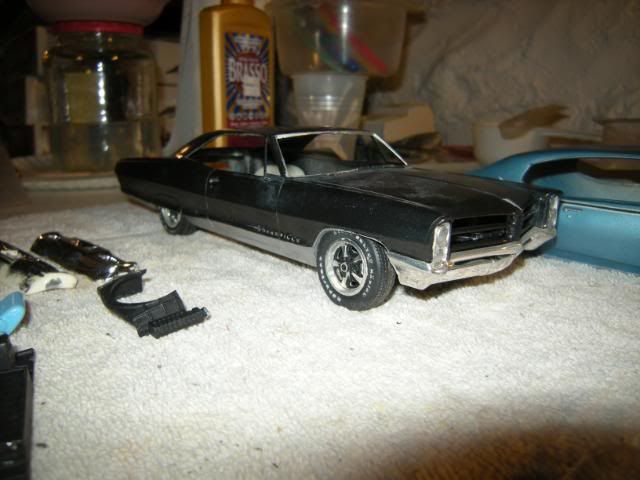 What do you think? I don't think the Rallye II rims were available in '66, so I doubt that would be accurate. Looks good though

Any recommendations

You guys got my creative juices flowing

Cheers, Ian