32 Ford Roadster, channeled with full bellypan
More pictures below
Inspired by one of my all-time favorites, the Bob Longman channeled '32 Ford Roadster featured starting on page 28 of the July 1952 issue of Hop Up (or pg. 552 of Hop Up, The First 12 Issues). This Deuce roadster is based on the Revell Goodguys '32 Ford Roadster kit extensively modified as listed below. All parts are from the Revell kit unless otherwise noted.

Body Modifications:
Scratch built full bellypan
Scratch built rolled rear pan
Louvers from Revell '32 Ford Roadster side panels grafted to hood (special thanx to Ed Fluck for the how-to on doing this)
Resin louvered deck from Drag City Castings
Windshield chopped scale 3"
Body channeled scale 5" over frame rails
Model Car Garage p/e grill
Grill supports made from music wire
Interior:
Scale 6" sectioned from side panels and seat bottom
Dashboard with the cassette player and air-conditioning outlets replaced with blank panel.
Photoetch instrument panel from Replicas & Miniatures Co. of Maryland added
AMT '49 Merc steering column and wheel
Chassis:
Scratch built chassis, rear end z'd scale 6"
Front suspension lowered via suicide mount, three leaves removed from front spring
Front suspension modified to accepted traditional style drag link steering
Hairpins from Revell '32 Ford 5-window
Resin drum brake backing plates from ThePartsBox.com
Motor:
Ford Flathead V8 from Revell '32 Ford Sedan kit with Replicas & Miniatures Co. of Maryland Mallory "crab-style" magneto
Wheels & Tires:
Modelhaus T-640 18" Ford 8-spoke "Desert Wheels" (also known as Artillery, Divco or Milk Truck wheels) with 6.00.18 front tires and 8.00.18 rear tires.
Paints:
Body,

bellypan

and body parts: Duplicolor white primer, Tamiya TS-50 Mica Blue base coat and Tamiya TS-51 Racing Blue color coat, three coats Krylon Crystal Clear.

Wheels, steering column and steering wheel rim: Testors Acryl Light Grey

Interior: Testors Acryl British Crimson, Testors Acryl flat back, body color dashboard

Motor: Tamiya Red acrylic with Testors Metalizer details.
The full build-up can be found here: http://www.modelcars...40
. Thanx to everyone for the kind words and advice!
Thanx for lookin,
B.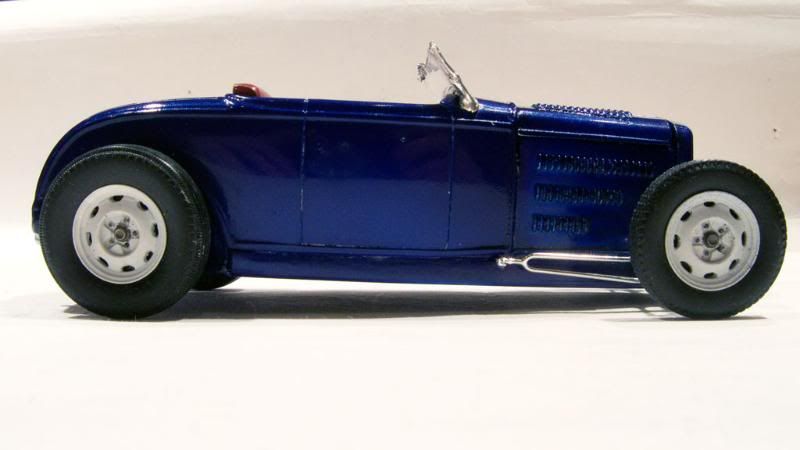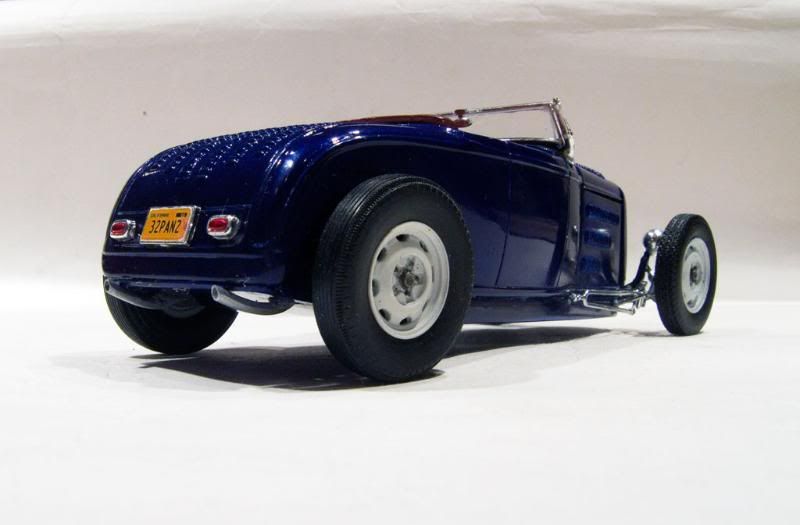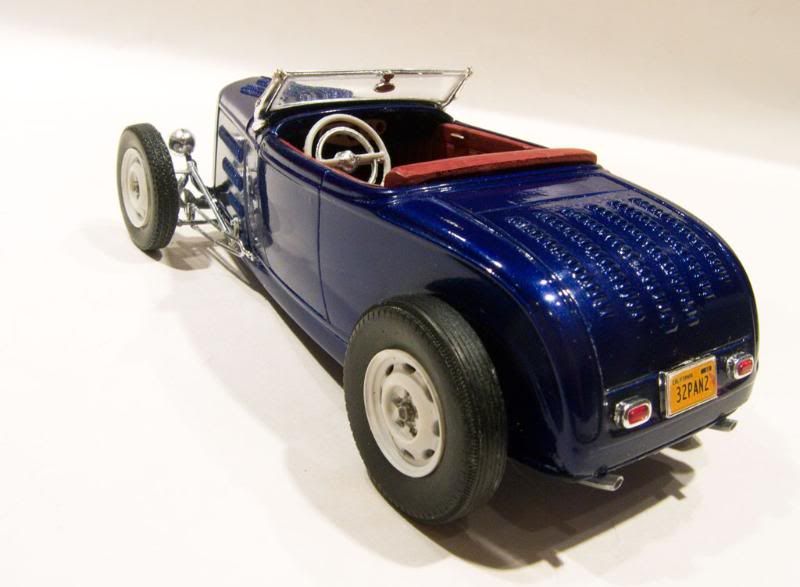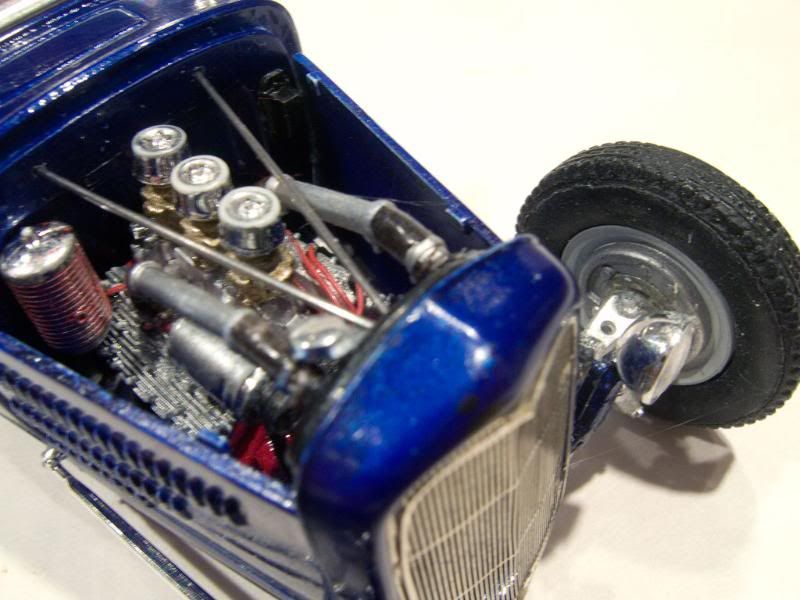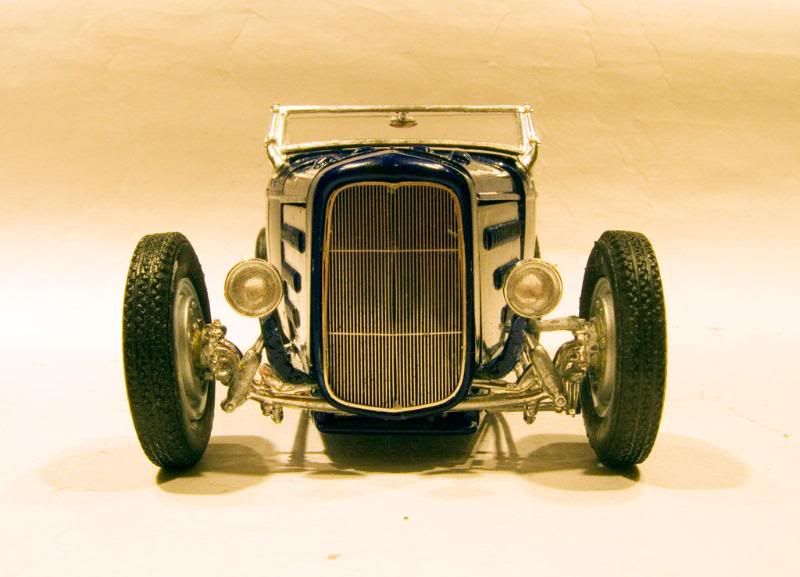 Edited by gbk1, 20 December 2010 - 04:11 PM.