i started this 1/35 italeri "commando car" when i was new to this hobby,
8-10 years ago, and messed it up big time, then i started saving it again
i think it was 3-5 years ago, and never finnished it. I really don't think i
ever will either, so i'm posting it here now under glass. It really was a while ago since i posted anything....
Ok first, im tellin ya, im NO master photographer....
The cypress was made from steelwool, two different size grasspowder and two green spray paints.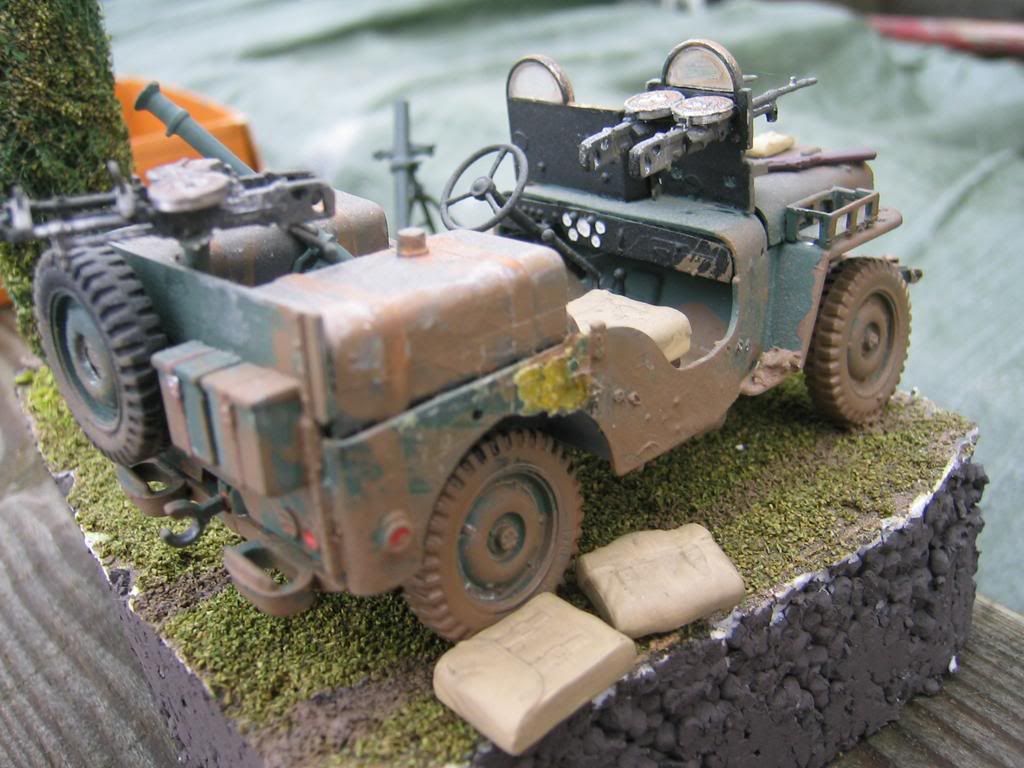 those nasty marks on the side are where those bags on the "ground" are
supposed to sit.
Many litlle details are missing, as some of you might notice.