these are pictures of a truck i built when I was about 16 years old...I happened to find the pics, unfortunately I don't have the model anymore. it was pretty sweet though, it had working LED's in the scratchbuilt offroad bumper. I had scratchbuilt bullhauler style stacks( roughly scale 8" stacks ), I had it lifted a scale 12" and used the I think it was tamiya???? hilux edition trucks and used 6 of those tires and wheels( scale 39.5" Super Swamper TSL's...)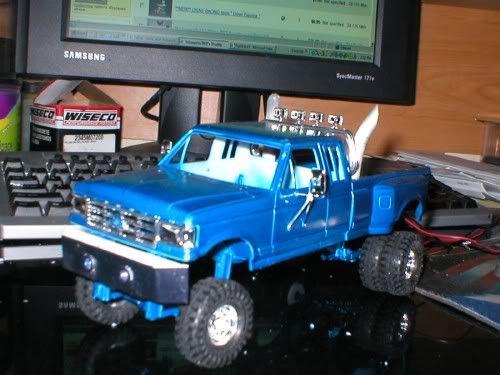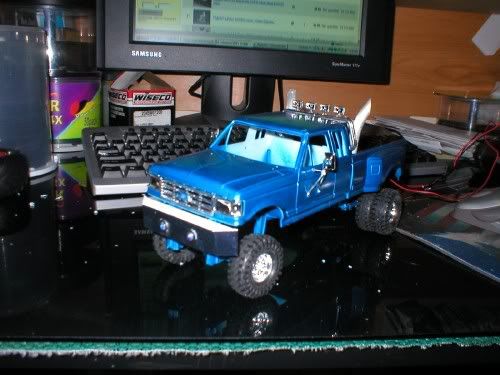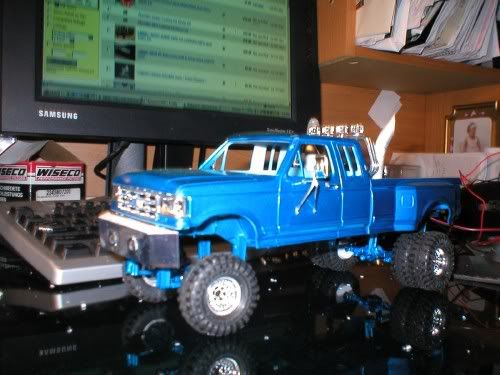 and here's a picture of my 1/1 scale f350( the one on the right )....it's lifted 10" on 37" toyo mud terrains with 24x12" xd rockstars, I put a 2008 front clip and other body accessories( mirrors, tailgate, rollpan, door handles ) from a 2008 as well, it is a complete 2008 clone. I custom painted the front and rear ford emblems to match the truck and the interior is just as done up( 20" tv in the roof, full stereo-2-12" audiobahns, 1-10" audiobahn, 2500 watt audiobahn amp, 7" dvd player in the dash, xbox hookups )....it's not a ton of performance but it's enough to run roughly 450 hp to the wheels....5" exhaust, intake, stage 1 injectors, custom tunes, and propane injection....
Im getting ready to actually custom build an older style f150 bed( 92-96 stepside ) for this truck with dual tanks ( one for a Waste Veggie Oil system )....oh and it's got train horns

here's what it used to look like....
and here's what it looked like before that...( about a week after I bought it )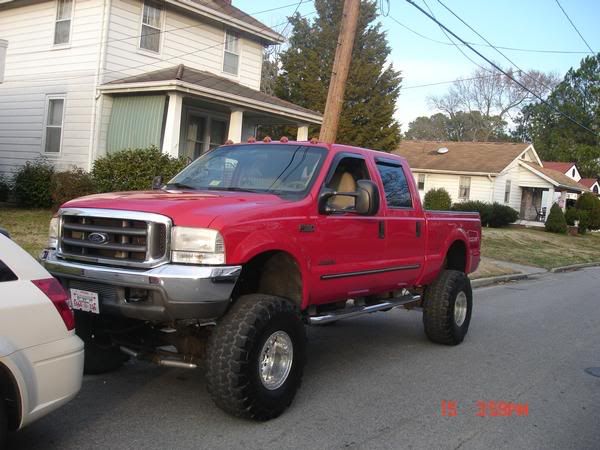 hope you all like them...
ps, I've got a thing for lifted trucks LOL
Chad