Hello,
This was the first model I finished in 2006. Some of you have seen it already. Yes, it's a full detail glue kit of a C6 convertible, No, Revell never released it. I combined the full detail glue kit of the coupe with the deck lid of a snap convertible.
This is how it started.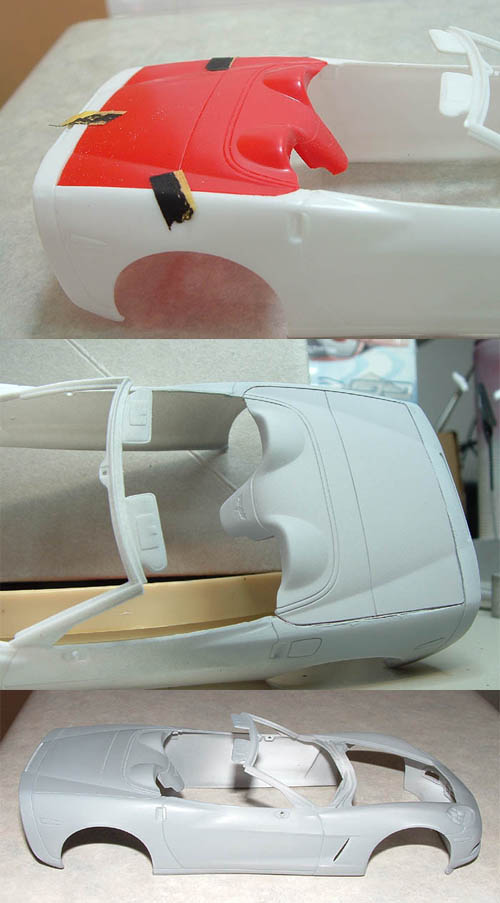 And this is how it finished:
Cobra Colors LeMans blue, fully detailed engine bay with more than 25 added details, heavily modified C5 conv. top and a lot more.
More pictures and detailed description here:
http://www.scalecorv...nv/blueconv.htm
Your comments are appreciated.
Thanks,