Dave Bell of Glendale Az. took home the hardware.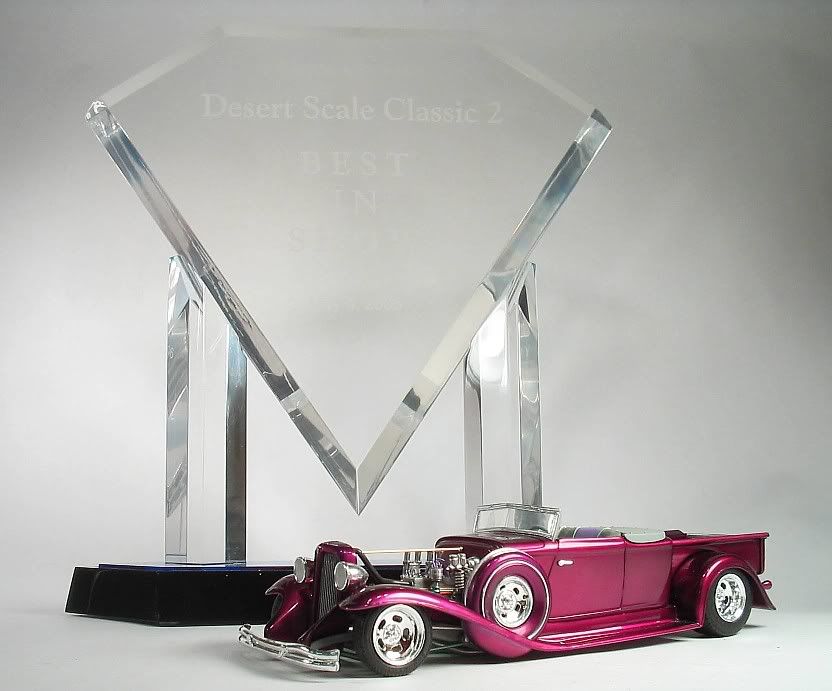 We also had a great treat. Bobby Royal, the Az winner of the 1965 Revell Model Car Contest brought his winning model with the awards and old magazine coverage for all of use to enjoy. It was really cool.
It was his first model show in 40 years. He was just blown away on how much the hobby has changed and what we are doing today to our models. The two models he had were someting else. You could still see why his models were winners in their day. Not having what we have today and working with what he had then. They were just amazing. So well preserved. They looked great for a model that was built a year before I was born.
Here is a model build by one of the girl builders in our local club. Diane Johnson. This is a girl that can Hang with the big boys. This model got her a first place in Pro Street.
Last, I would like to show you the awards we had for this event. This was the work of AZ boy. Just awesome awards. And YES the awards will be like this next year, too.

Hope you can join us next year.
Matt