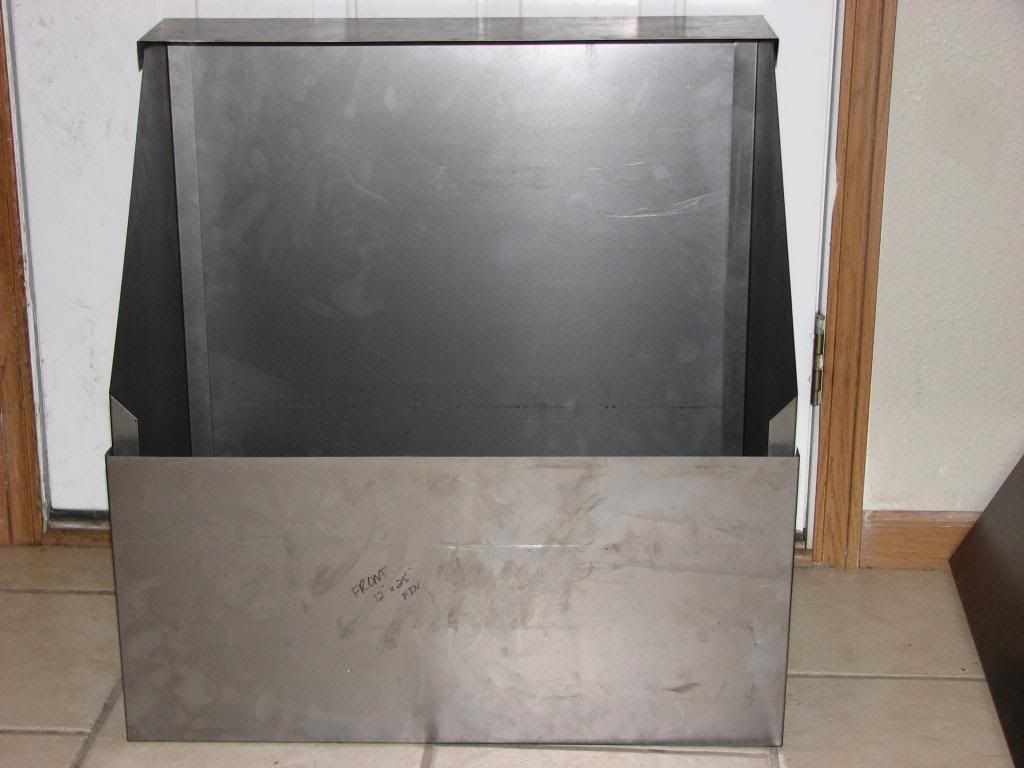 I finally got around to bringing home from work my latest creation and thought I'd mock it up for you guys to see.

I've made a few paint booths following the instructions that Klaus Raddatz posted years ago on the Hobby Heaven Message Board. My first attempt was made from plywood that I had handy at the time. My second iteration was from MDF and made some design improvements to fit my personal preferences. It was a good booth for me and serves on as I sold it to a friend at work to get the seed money for this current one.

I've always wanted a "professional" sheet metal booth. I work for an aerospace supplier that back in the day was a good old fashioned tool and die shop. Although we're mostly all CNC now, the old school tools (Bridgeports, brakes, shears, etc.) are still around. I'm a QC guy, so after taking a healthy ribbing from the machinists, they showed me the ropes on how to actually put those "dinosaurs" to use. I picked up the raw sheetmetal from a place here in Kansas City that sells "by the foot" and with some sage advice, and a little help, from the guys at work was able to come up with what I brought home tonight.

All my previous booths have been of the downdraft design and this one follows suit. This particular one is a little bigger at 16" x 25" and will be fully carbon filtered to capture the VOCs from the paint. Following the charts in Klaus' guide I ordered up a new Dayton blower from Grainger through work.


This particular model (1TDR3 in the Grainger catalog) has more than enough pull to work with my planned carbon filtration or if I choose later to go back to standard filters and venting out the window. The blower will hang from a plate with a hole in it that'll rest on a shelf down inside the "box" of the booth and blow out the back. A few inches of head space to help equalize pressure and there'll be another shelf holding the filters (carbon on the bottom, standard on top). I've always tried to stay with standard furnace filters sizes, hence the 16" x 25", to make finding filters a non-issue.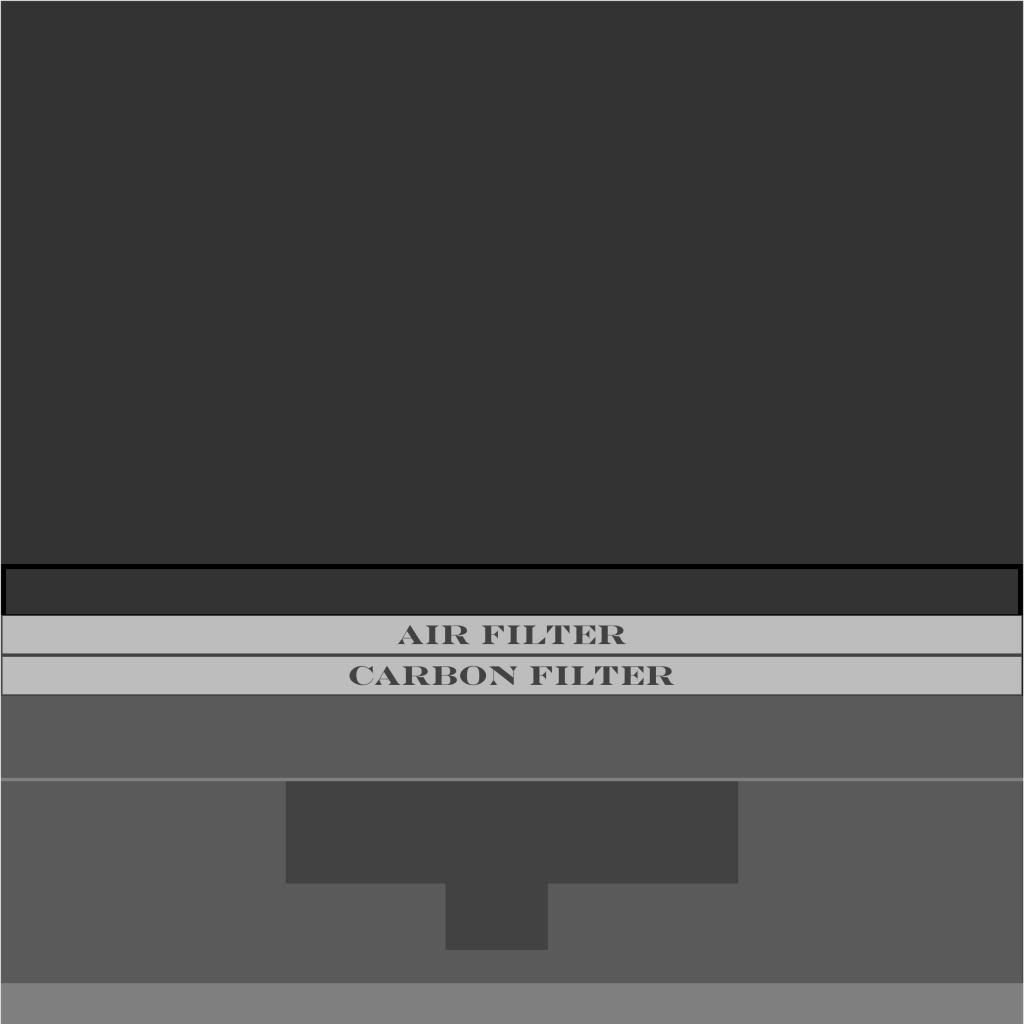 Finally my surface to paint on, the "stage" if you will, is a sheet of expanded metal that fits down over the top filter. This gives me a sturdy platform to paint on while still allowing for good airflow.

Overall, I've got around $250 dollars in materials including the blower. Compared to a similiar carbon-filtered downdraft booth from one of the professionals at $500-900 I'm OK with that. There are some starter booths on the market for around the same price but I much prefer the downdraft style to the side draft booths.

If anyone's interested I'll post some pics along the way as I get this thing up and running.
Edited by LOBBS, 12 June 2013 - 10:27 PM.