Chris - This is one detailed build and I'm enjoying your progress reports and pictures. A local mom and pop print shop will have some used printing plates so find one down there in your part of town. There are number of different thicknesses to the plates and I like the thinner ones used on the smaller presses where the plate is appr. 9" x 18". If no luck sourcing some, let me know and I'll hook up with my supplier downtown.
On another note. With all of the torque the rear end takes, what do you think of adding a brace between the taller tab on the top of the differential and the housing as in the photo?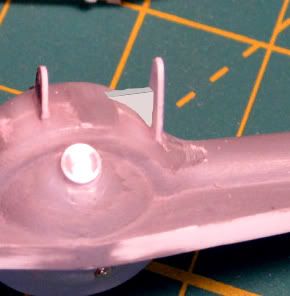 Again, great work and I'm really enjoying seeing your build take shape.