Thanx for the compliments everyone!
Its starting to look like a hearse now. Some "purist die-hards" wasn't happy with my High Top version. So, I lopped off 8 to 10 scale inches out of the roof. I added the vinyl roof trim, made a divider, and started the rear interior panels as well. Not much else on the body work now. Just tidy up a few things and get them ready for primer and paint. Not gonna do that just yet as I'm fiddlin' with hinges for the rear door, and the rear floor. So enjoy!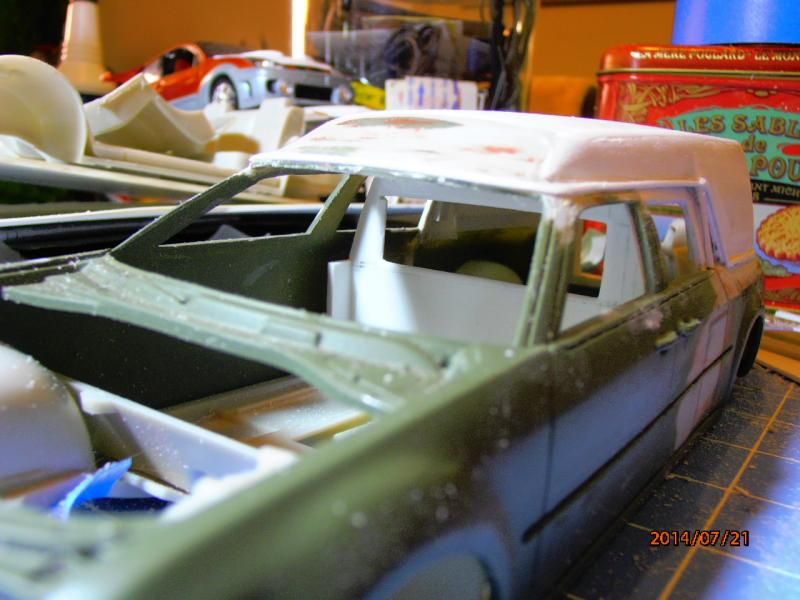 The hole in between the two pieces of trim is for the third brake light that I've made from scratch.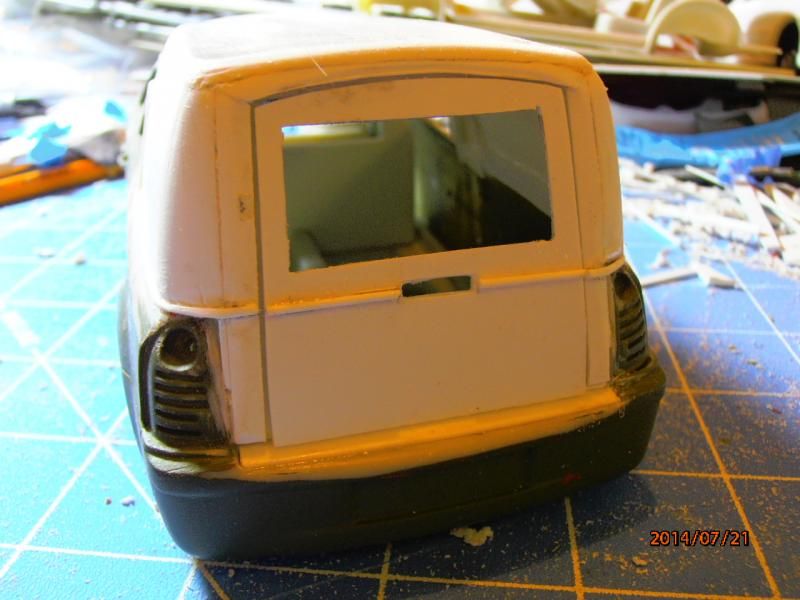 Interior panels: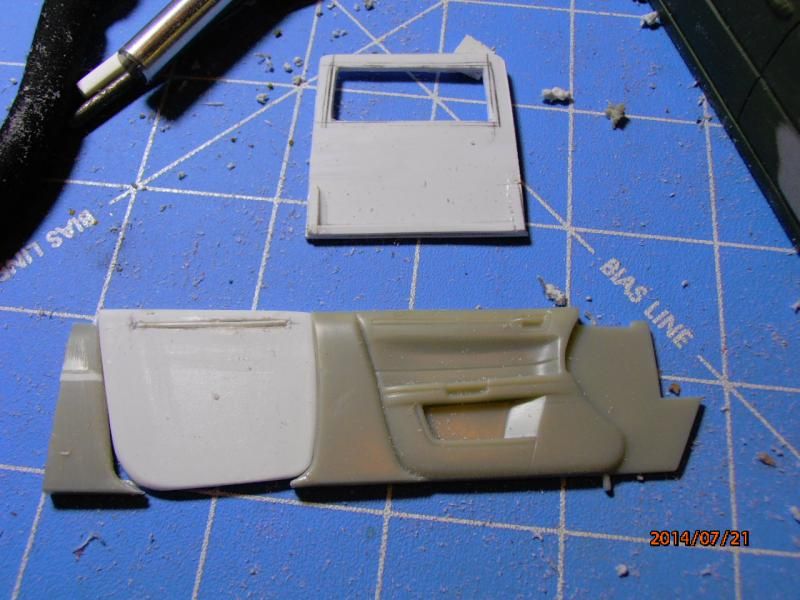 Enjoy!