First off, I would like to give a big hello. I've been lurking around the forums for a couple weeks now and realized it was about time to join in. I'm 19 and I've been building since I was 16 with about a year long break in between.
I figured it was be a nice to add a few pictures for my first post. This is a '32 Ford Street Rod. Kit from Monogram. I actually finished this one about an hour ago. Every thing is pretty much straight OOB with a few minor changes. I left off the hood, and front and back bumpers. I decided to leave off a clear coat for this one also. I really liked the look of the gold and flat black.
I welcome all criticism, as I'm sure there will be tons. (this is only my 3rd finished model.)
Thanks everyone.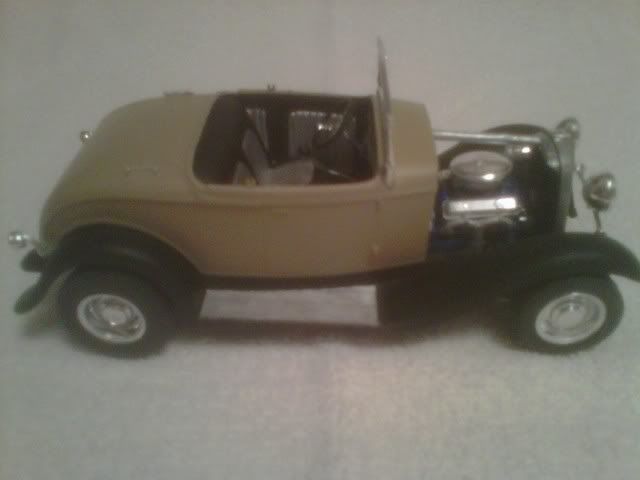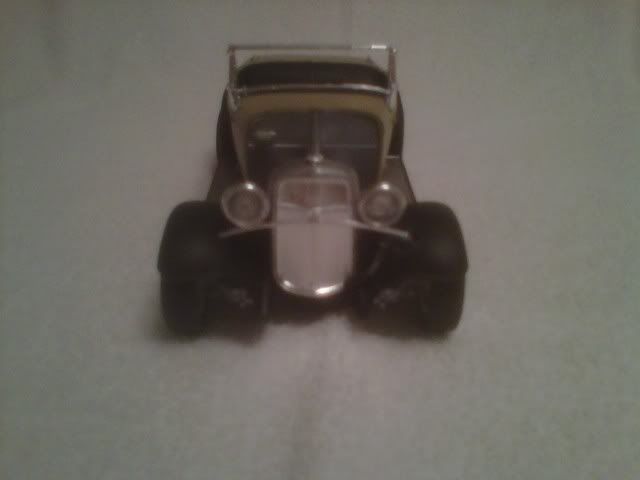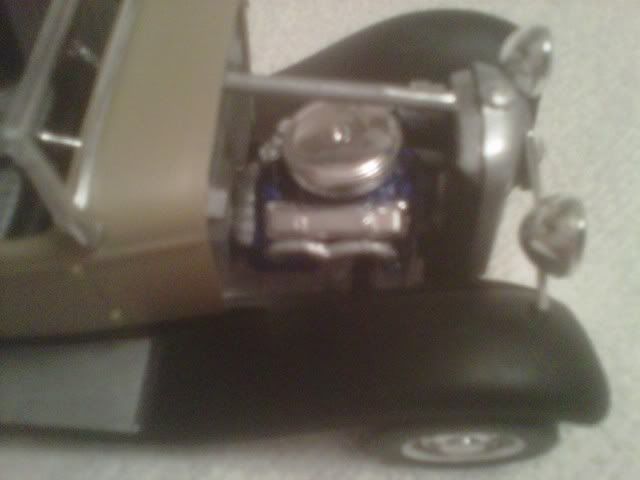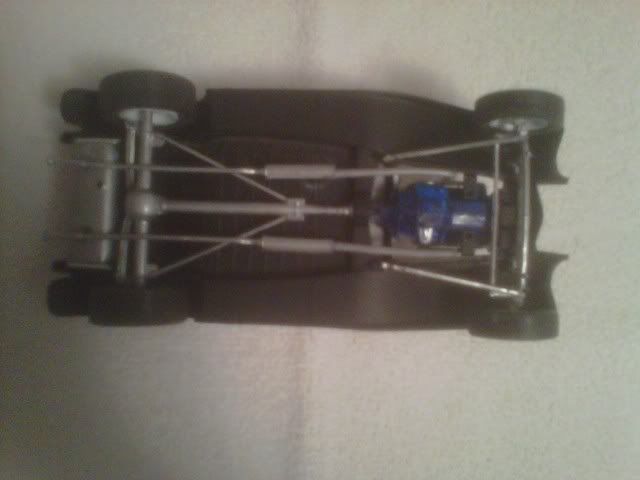 Sorry about the horrible picture quality. Had to take these with a phone. I'll try to post some better pictures once I find my cord.