HOLLYWOOD!!!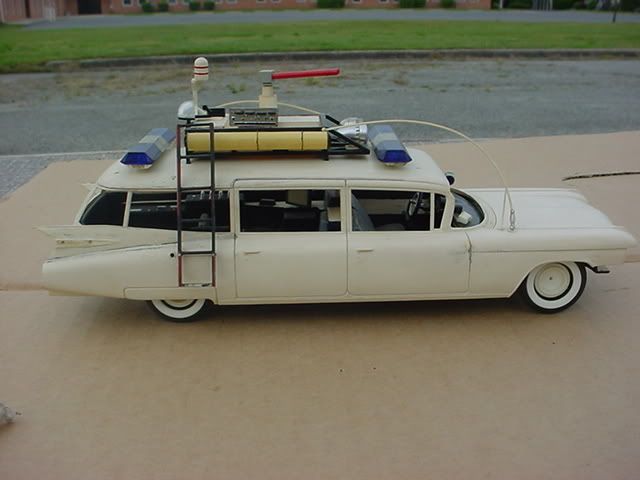 Ecto-1 back-dated from the AMT/Ertl 1A (This was started when the Kit was New Years before the P-L kit!!)
1A from the Original kit
I cut the glass apart into 4 pieces to make tinting easier.
But the Testor's And ?? brand tints did not play nice.
One side Is Testor's Clear blank spray, the rear door & other side are 2 layers of
self-adhesive tinting film (I found a Large roll)
Last Caddy Pic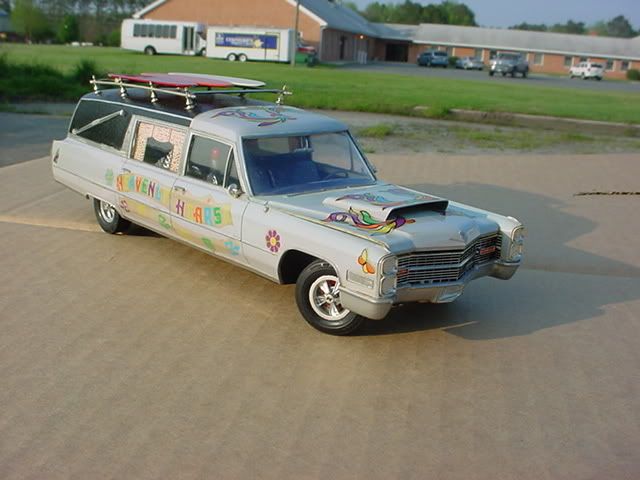 I need to restore this one, but, I can not find Original decals. None of the later versions match my set!!