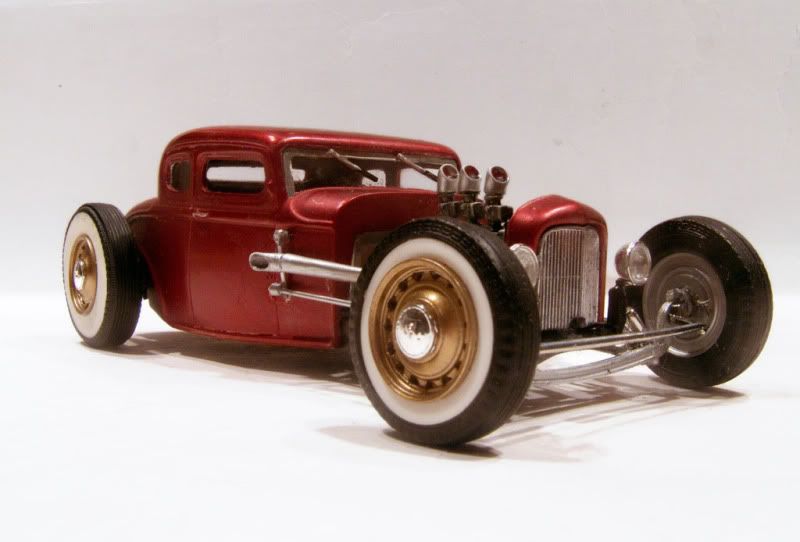 Radically lowered chopped '32 Ford 5-window with Nailhead power
(More pictures below)
I'm a chronic purchaser of aftermarket parts, often buying bits I have no immediate use for if they look cool. One of my favorite suppliers is ThePartsBox.com in Australia. I live in the USA but they give excellent service and getting stuff from them is quick and easy thanks to an excellent website.
Among my parts stash from them was a very extreme looking chopped AMT Deuce 5-window resin shell which just called out to be slammed as low as possible in the current "Contemporary Traditional" style. Here's the lowdown on the completed build. The WIP can be found here:
http://www.modelcars.../span></strong>

Parts used from ThePartsBox.Com:
Body shell
Complete Buick Nailhead motor including limefire headers (Header turnout tips by Replicas & Miniatures of Maryland)
I-beam "wild drop" front axle (p/n 2298)
Hot Rod Big 'n' Little whitewall tires (p/n 1070)
Steering wheel and column (p/n 2169)

Other parts used:
Wheels from Revell/Monogram '37 Ford Panel Delivery (vent holes drilled out) with V8 hubcaps from AMT '34 Ford
Rear suspension, grill shell, dashboard, tie rods & taillights from Revell '32 Ford kits

Scratchbuilt chassis, front spring, steering and interior.

Paint:
Duplicolor Cayenne Red Metallic over Duplicolor Gold cleared with Testors DullCote polished to a satin finish. Motor painted Gold with various Testors Metalizer finishes.

Thanx for lookin',
B.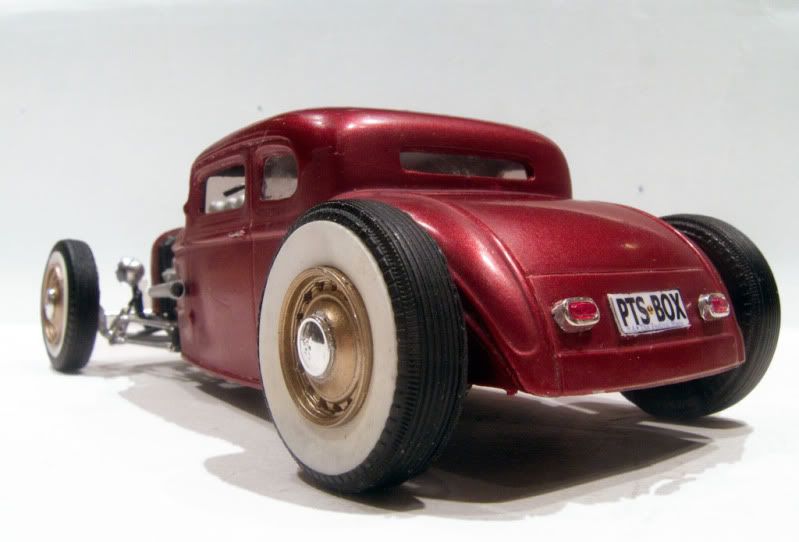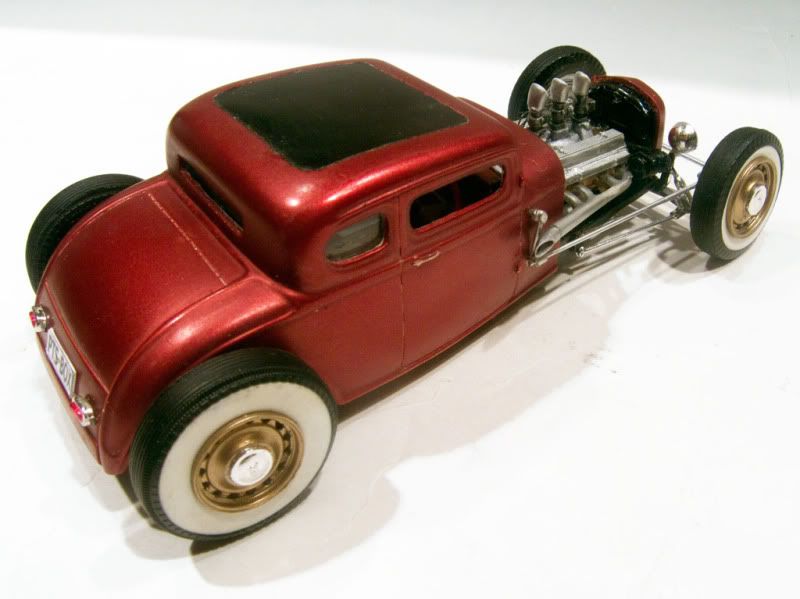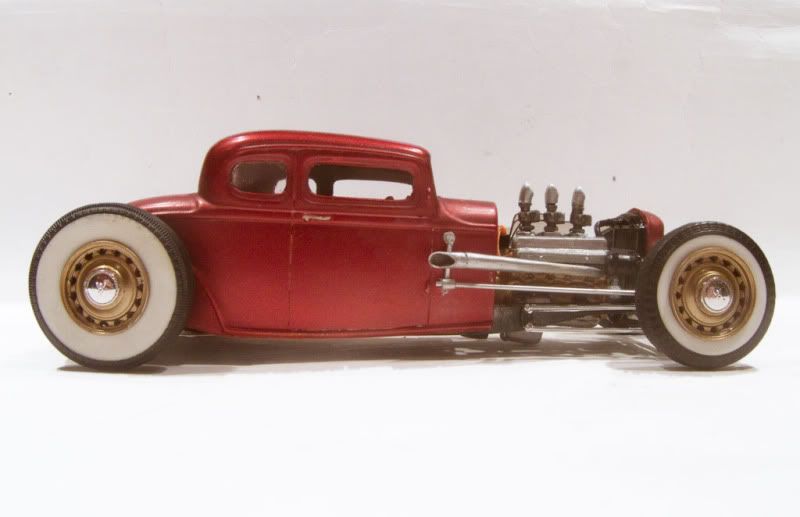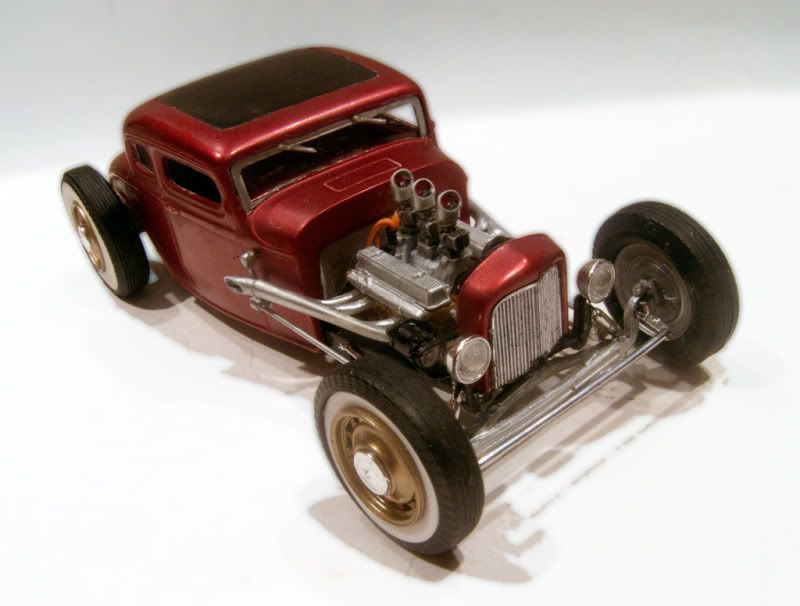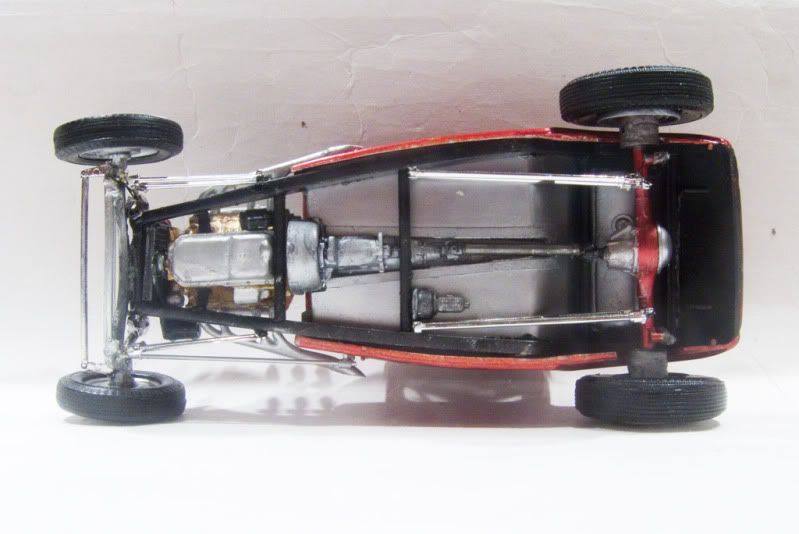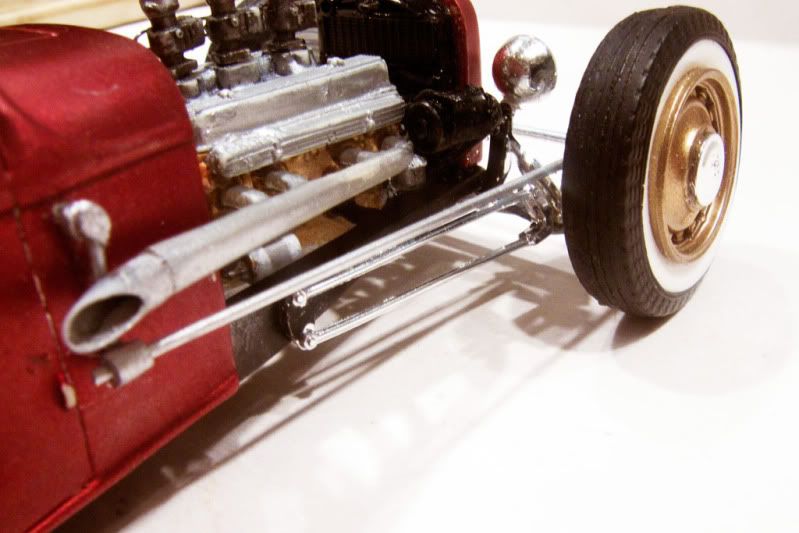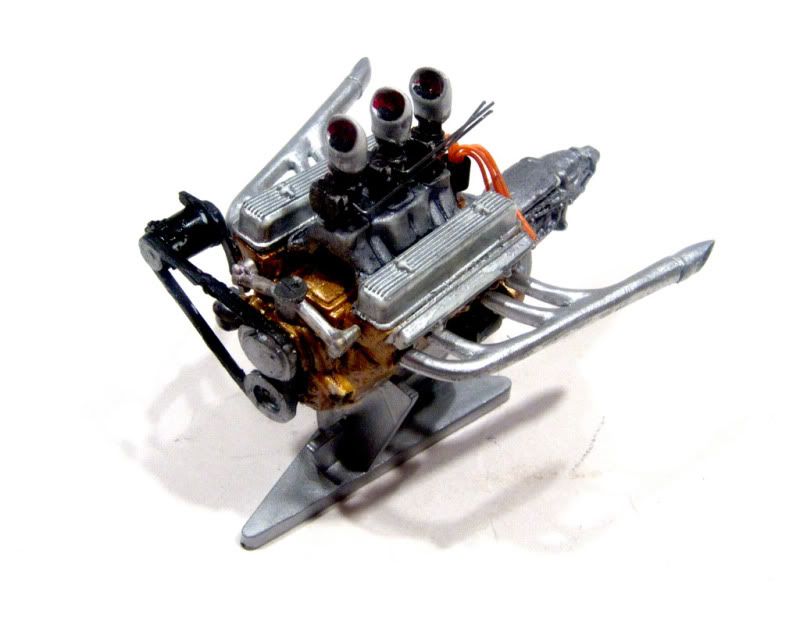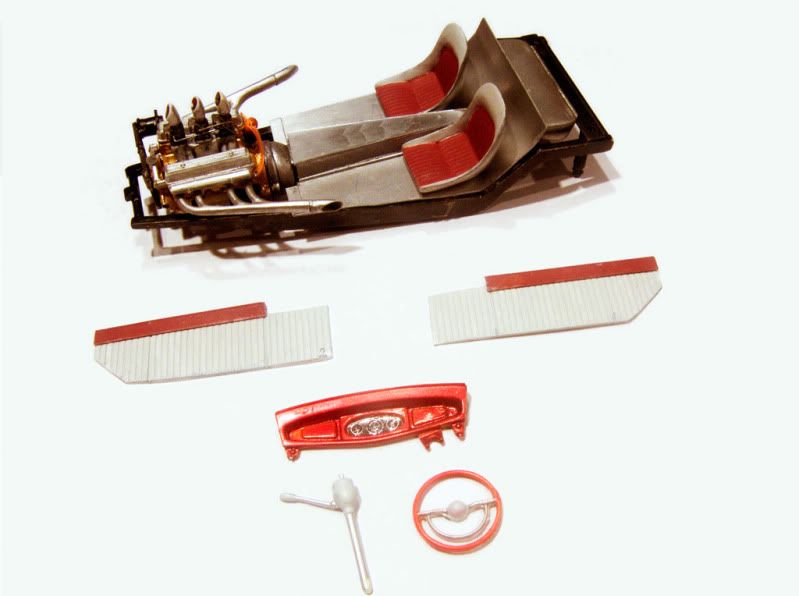 Edited by gbk1, 27 May 2011 - 10:59 AM.