Hi fellas,....need a little help, been working with clear resin for the past couple days and not having much luck.
...this is what I've tried so far. Working with Alumilite Clear. I have a silicone mold of a spare windshield from the parts box. It's highly recommended from Alumilite to preheat the mold if it's less then a 1/4" thick, so that's what I do. 15 minutes at 150 degrees in a convection oven. I use a gram scale to measure out the resins by weight(also recommended)and mix in a separate container. After pouring the resin in the mold, it's put in a pressure pot, after that it's post cured in the oven for 30 to 40 minutes at 150 degrees. The post cure is recommended to eliminate brittleness. I have varied the pressure pot times from 45 minutes to 6 hours. The first time I pulled the mold from the pot after 45 minutes tiny little bubble started to form around the edges of the mold. Obviously it must not have been completely set up. Even though Alumilite states it has a 45 to 90 minute demold time, every cast after that one was at least 4 hours, up to 6 hours. Here's the last 3 results using the above method......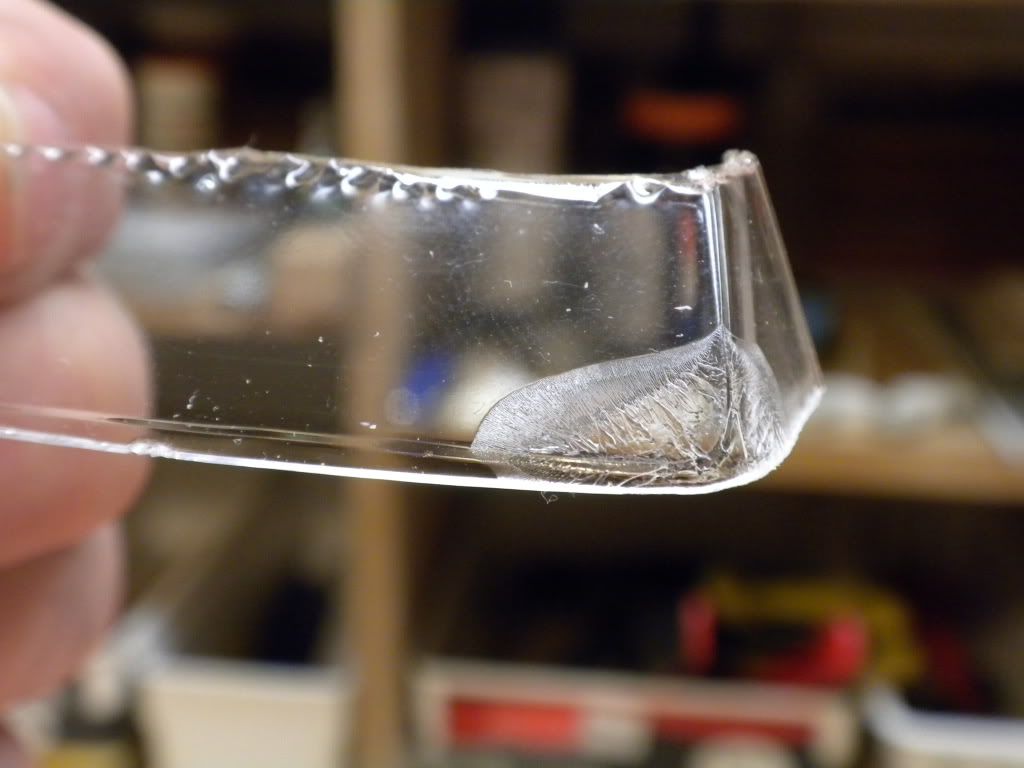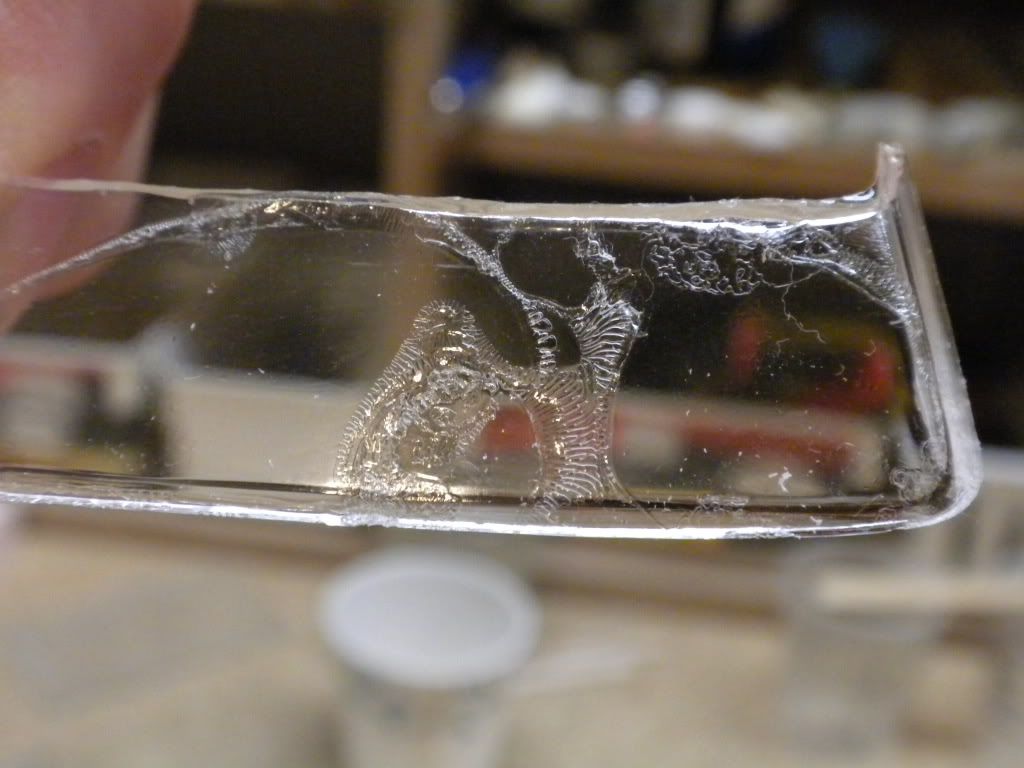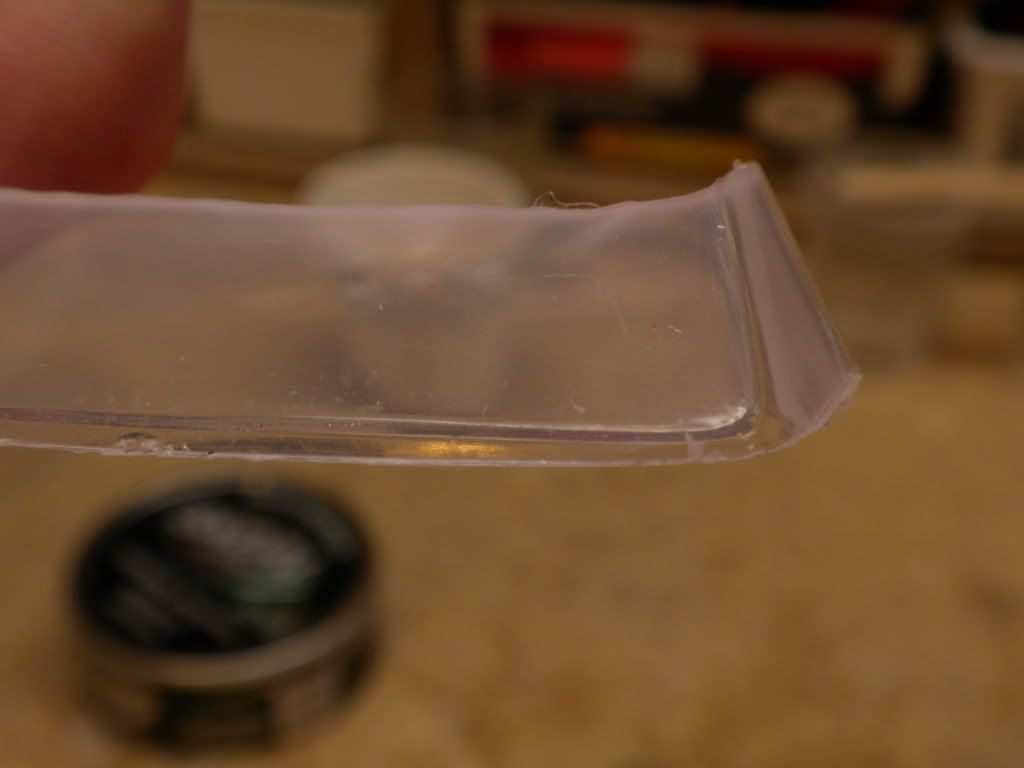 ....not real sure what I'm doing wrong or what conditions I have that are causing the distortions. Any help would be greatly appreciated!...thanks guys...