While cleaning my Mom's house for Christmas last fall my brother and I stumbled upon a box of a bunch of our old model kits. I was surprised how well a few of them held up over the years. Most of them just ended up finally making it into the garbage but I had a little sentimental attachment to a few of them.
This one in particular. I remember sitting at the dining room table with my dad and brother while we built it. It was pretty much our dad building it and my brother and I just telling him what decals to put on it. It finally slowed down a bit at work so I decided to see if it was going to be worth trying to give it a fresh new look.
From what I researched online I believe it is an old Ertl kit. None of the parts are labeled with any manufacturer so I'm just guessing from what I've been able to find. I remember that it came with multiple front clips to replicate the different cars GM was running.
This is how she looked when we found her.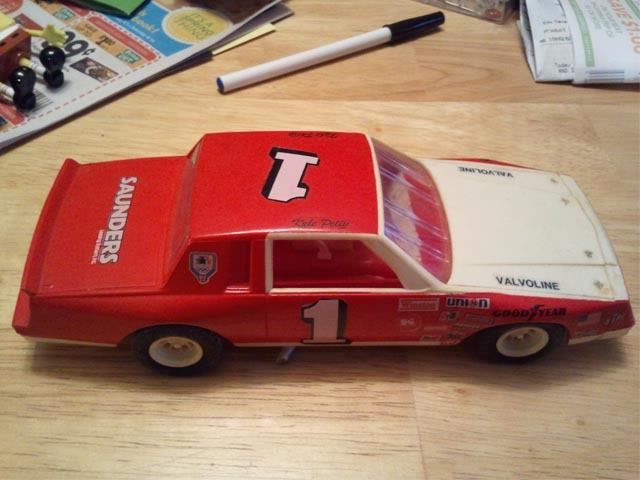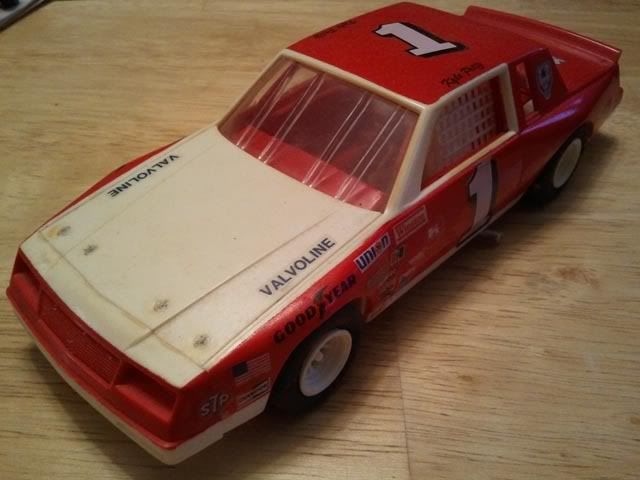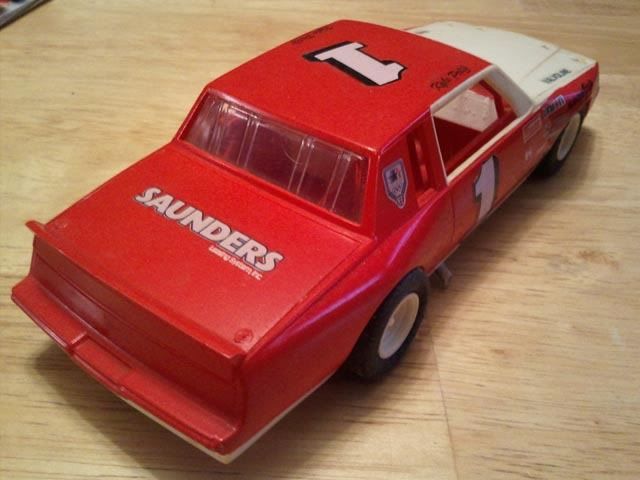 Pretty minimal cockpit, but that will make any improvements that much more noticeable.
http://www.modelcars...O_DIR#/wink.png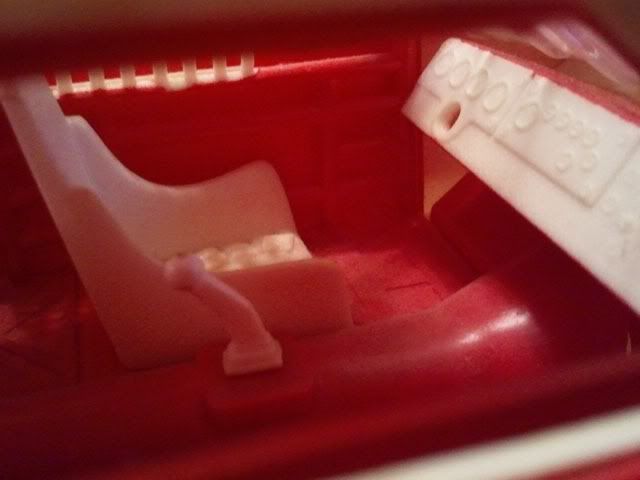 At some point in it's life we got a hold of a paint marker, and with hands steadied by gallons of Mt. Dew, we attempted to add some detail to the undercarriage.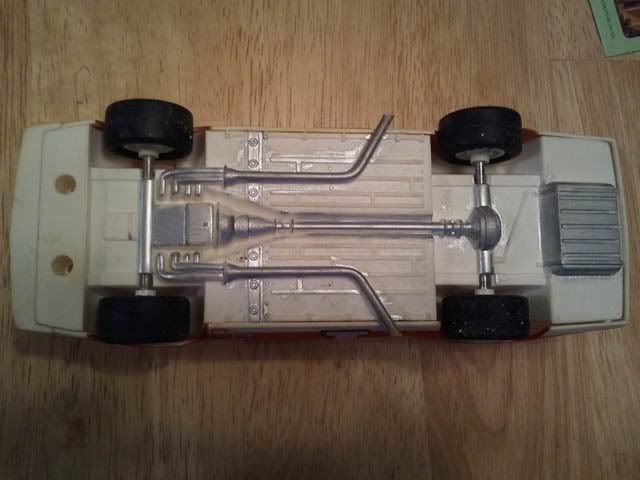 After some careful prying everything came apart. I only broke one small piece of the roll cage, and I ended up having to cut the windshield apart to get it out. The front clip didn't come off very smooth but I've added the material I lost to one side and sanded the other side side smooth. Looks like new!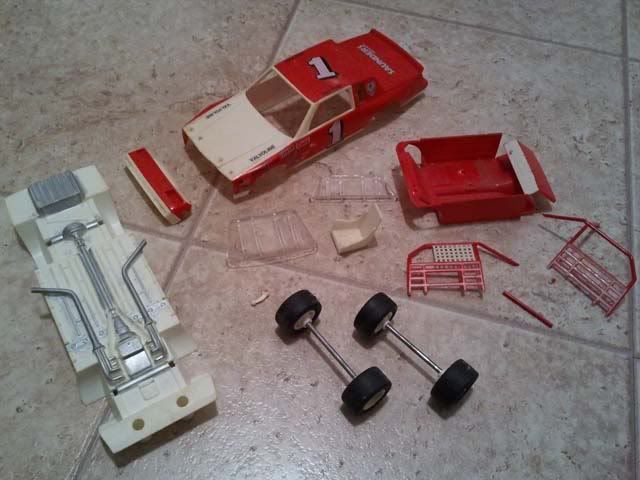 Cleaned the decals off. All of them lifted easily except for the driver's name for some reason.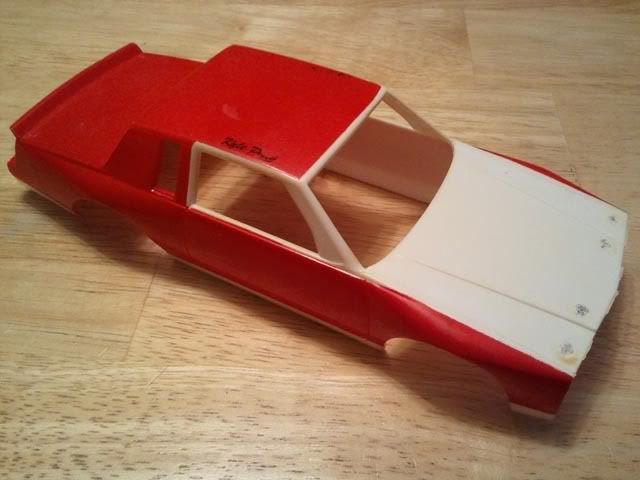 Here's the fixed front clip.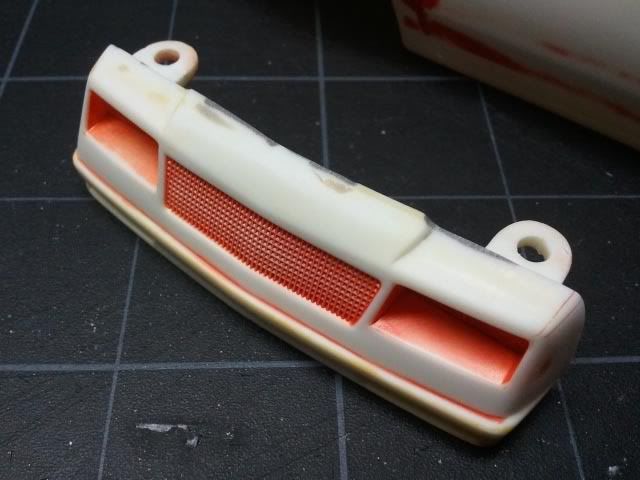 With the front clip glued back in place, body sanded down, ready for her first coat of primer. You can see how warped to roof is from all the glue used to hold the windshield in.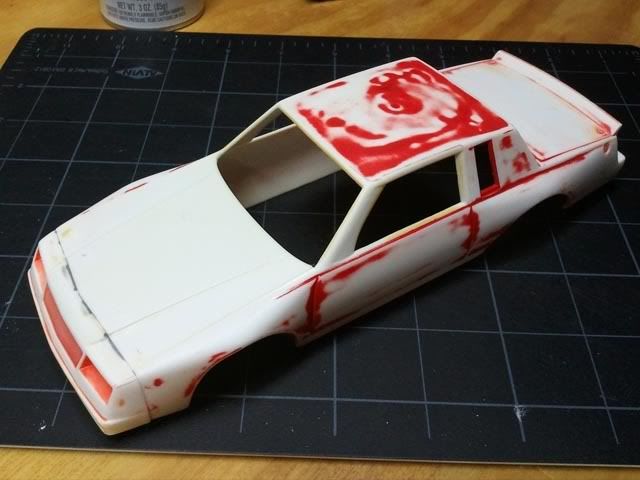 This is where the fun started. These guide pins are molded right under each of the front hood pins causing the hood pins to sit in a sink hole.
http://img.photobuck...el/Monte-08.jpg
Edited by Toast, 22 May 2013 - 06:18 PM.