Along with the hazmat truck, I've been working on Trumpeter's new pumper, actually the hazmat was started to keep this one company in the station.

Here is the cab and a Ford Dually that I haven't decided what to do with yet.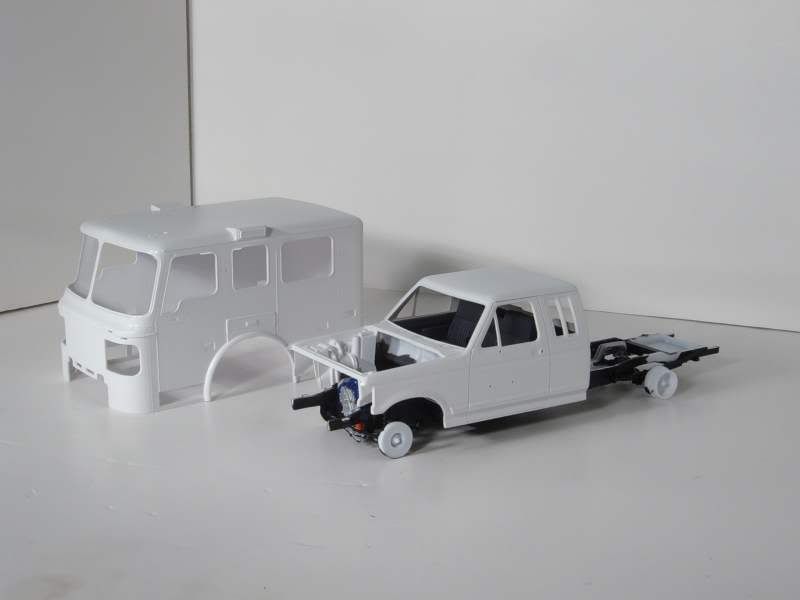 I was really excited about the interior of this kit so I jumped past the frame and all. I made a few changes to the interior. It had a box for books between the seats that I didn't care for (where the flashlights and radios are now) so I removed it. It also must have been a drivers training rig because both the driver and captain get a shifter

anyway I decided that was a good place for a book box, the I shrank down some pics of books for it. The clip board is just a piece of flat styrene and angle styrene, I shrunk down an EMS form for it like I did with the book covers.
It also was configured for 8 firefighters, I removed two of the rear seats and put an interior compartment with a roll up door in their place. The other set of rear seats are too low so I raised them.
On the rear part of the dog house I put a set of box lights (the orange lights) and some radios in chargers. The box lights were something I had here (from MTFAco?), the radios are built from styrene strip.