Another build to be added to my roster:
Been working on this for some time now and still got a little brushing up and small details to add before I am satisfied.
The inspiration for this little vignette comes from a photo I had seen on the net. I think it was taken in Afghanistan. So far this is my interpretation of such a scene of an IED Humvee attack; The name of the dio would be announced after I decide on the figures:
Here is the pic from which I got my inspiration: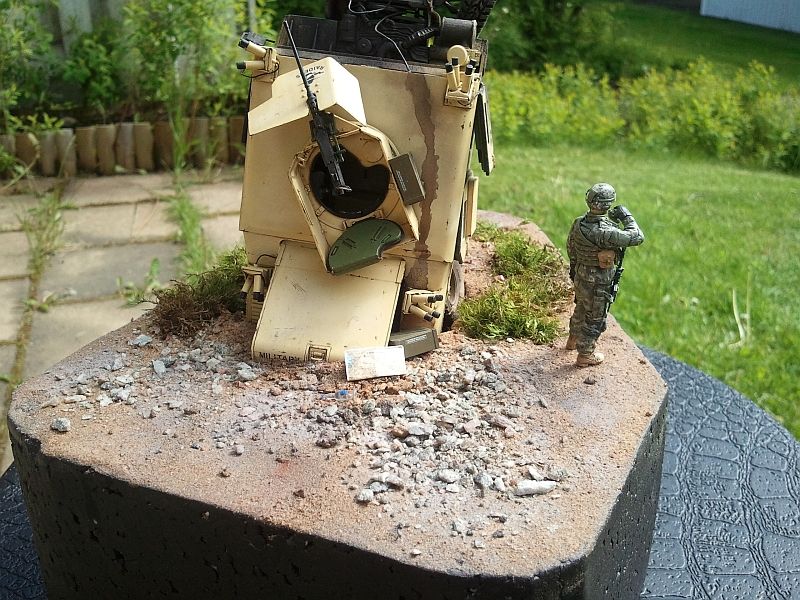 Edited by tiking, 07 June 2012 - 10:37 AM.