Hello,
I've been quite busy lately, so progress on any modeling subject is slow. Here are the wheels, tires and brakes for the Ferrari 612ig custom Scaglietti I'm working on. I hope to have this model finished by the end of this week.
Notice the front calipers (first pic) are larger than the back ones. I sanded down the molded in calipers on the front rotors and replaced with resin units from the parts box. The Brembo logos were printed in my computer. The valve stems are hard to see but they are there.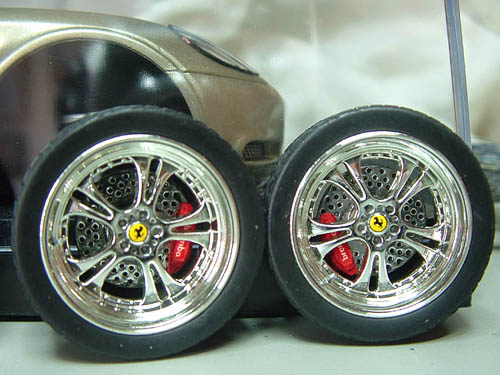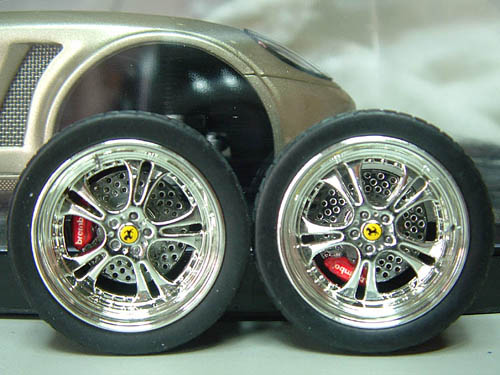 As always, your comments are appreciated.
Thanks,