I finally complete this tonight after having on the bench for a while. I am getting a little better at details and such but still need to work on overall finish. My paint jobs aren't the greatest.
This is from an AMT Red ram van. It has a 6.4 Hemi in it that I modified from a 6.1. I also made a beefier tranny with an oil pan for it as well as scratching an oil pan for the engine. I used resin air filters and scratchbuilt the radiator with a Detail master electric fan though it is unfortunately not very visible. I used inner fender from the parts box as well as a resin optima battery.
I used a rear axle from a Revell Ford F-350 and truck arms from an AMT nascar kit. I scratchbuilt air bags for the rear suspension. The exhaust is made from 0.125" solder with machined aluminum tips. For the front I used parts box a-arms and shocks. The wheels are fujimi. The interior has leopard skin upholstery, an MAS vortex steering wheel, MCG gauge cluster and auxiliary gauges, Revell '06 Charger seats, and is scratchbuilt from behind the cab. All the car parts came from the parts box.
I opened the doors, removed all the molding, rolled the rear and used scratchbuilt "bumperettes."The grille is a modified kit piece with a metal mesh. Decals are from the kit.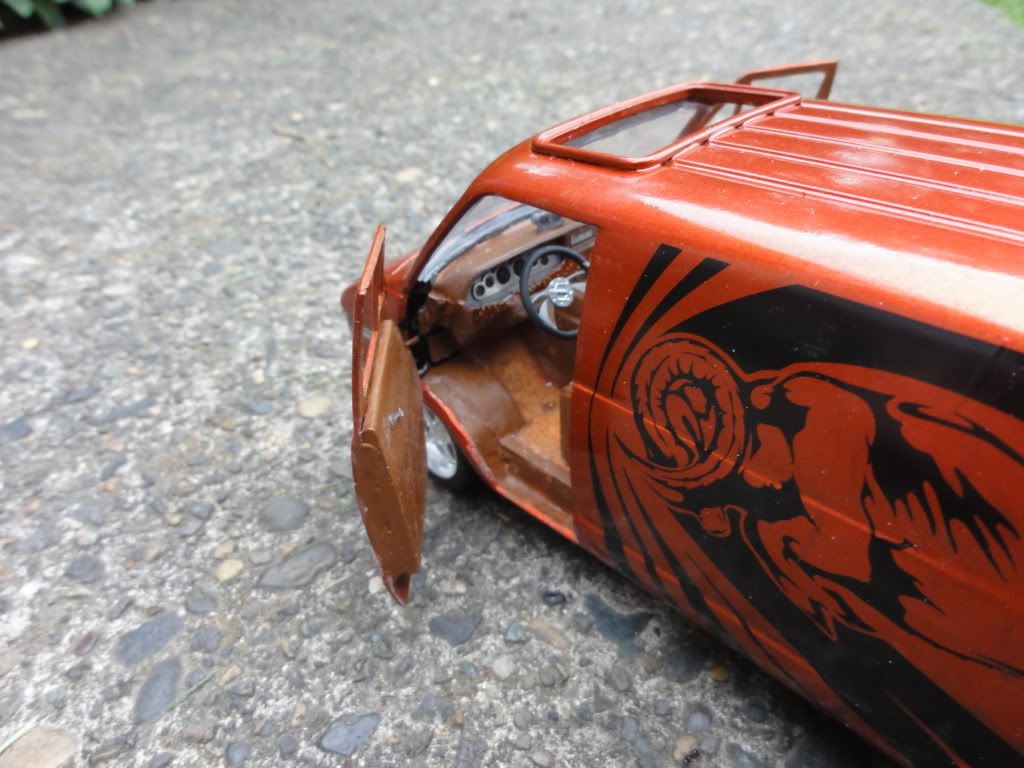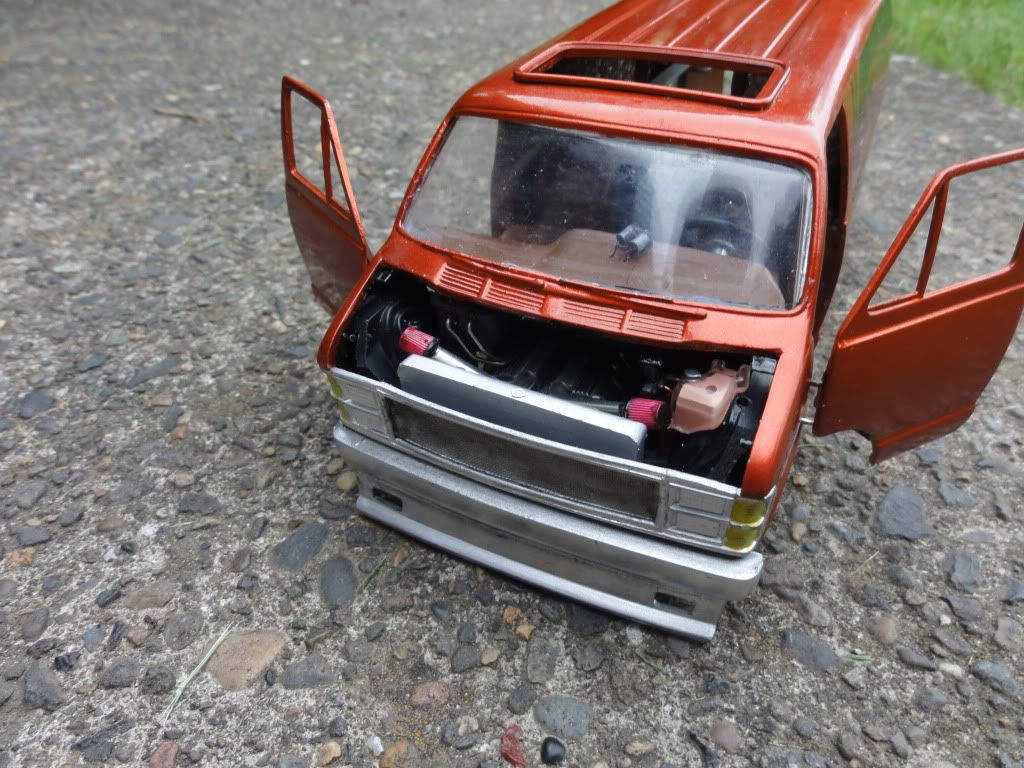 STewart