I have found some tires and wheels that are more correct in size for the Mach 1. they are from a Testors die cast 71 Mustang kit that I have in the stash that I never built because as usual it has a 73 front bumper.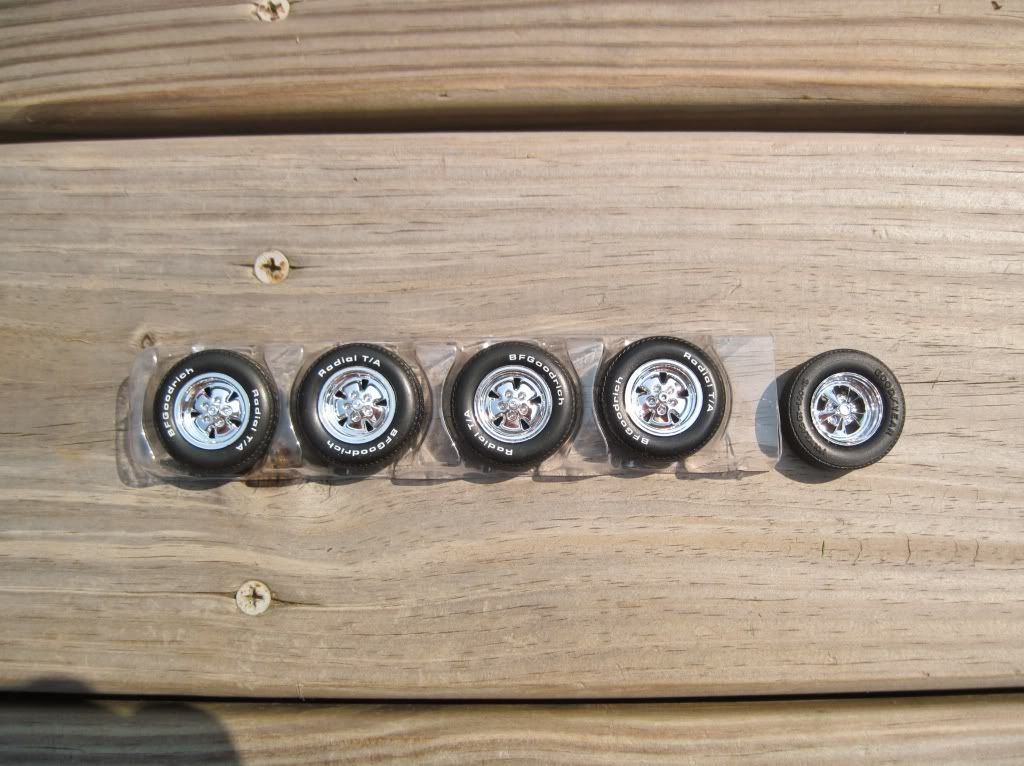 The one on the right is an MRC Polyglas to show a size comparison. The Testors tire is the same width and just a tiny hair taller. The holes in the wheel backs are almost an exact fit but they will need to be moved inside the fenders a little to look right.
Hope this is some help to someone as I have been looking for better wheels for this kit for awhile. Now it's time to start building that Revell Mach I.
Gus
Edited by GrumpyGus, 01 June 2011 - 05:38 AM.