I am in the process of moving so I am trying to gather reference material for the modeling subject in the meantime.
I am looking for reference pictures for the Pro Stock Dakota that Ronnie Sox and Buddy Martin campaigned. I have a few but looking for engine and chassis shots. I have the Comp Resin Dakota body and the Model King Oldsmobile Pro Stock kit as a donor but have been thinking about scratchbuilding the chassis myself since the wheelbase is 3/4" off.
Here are the pictures I have.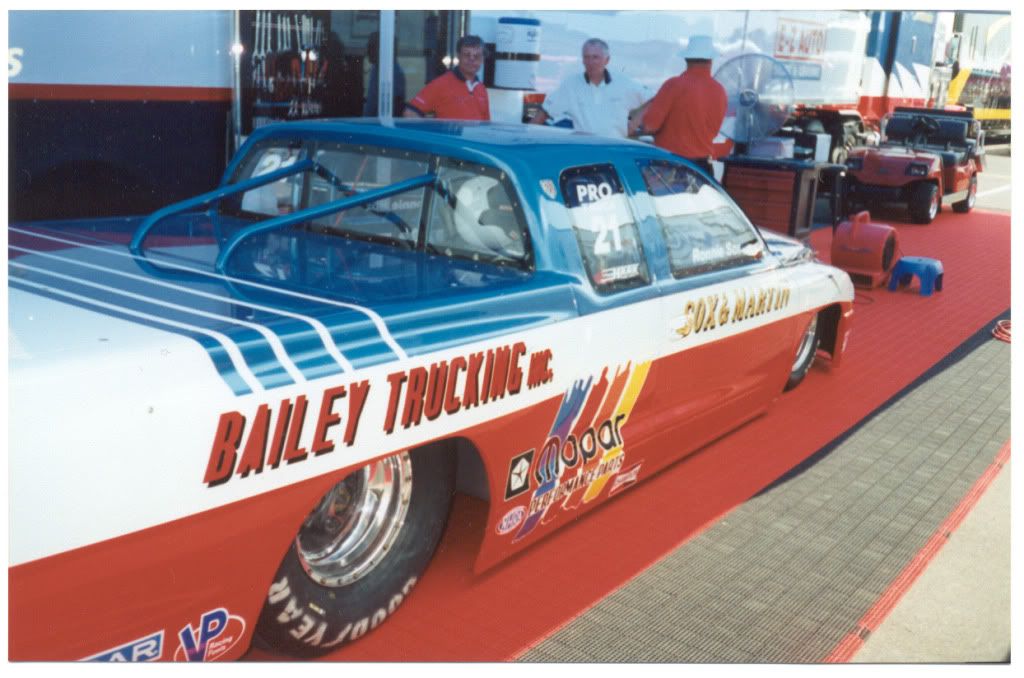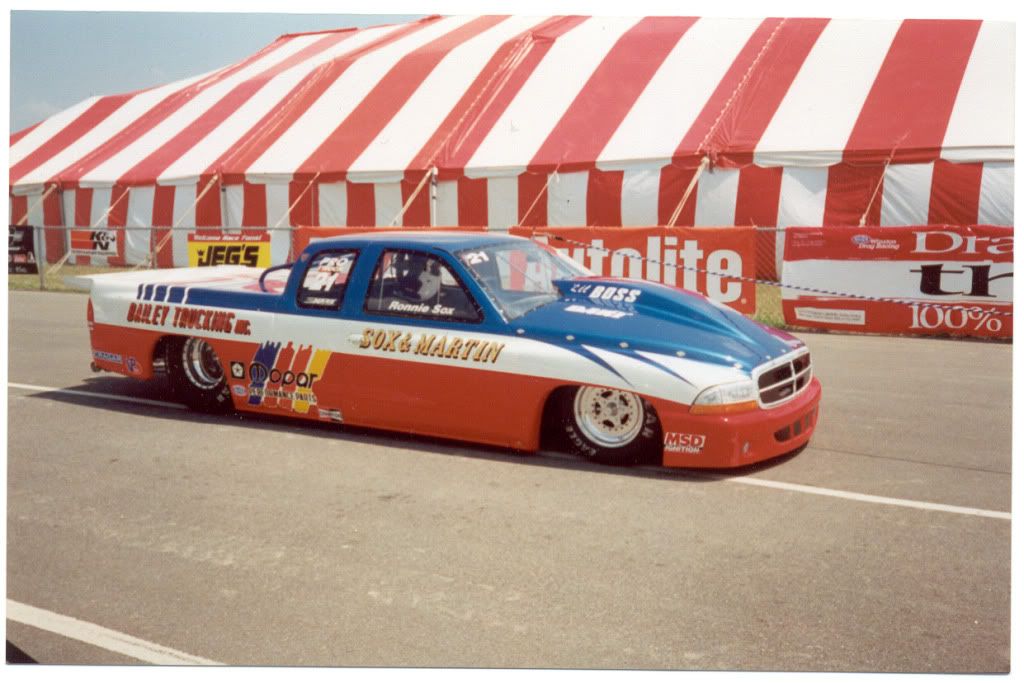 Any help would be appreciated. Progress will be slow with having a 5 month old to take care of.