Thanx a lot Mike! Those photos and info help me out a ton. Looks like I got the interior painted right anyway. I just need to go back and paint the underhood body color which will be a lot easier than black. I saw that photo of the stocker on my search also. I was looking for a shot of the rear of the car to see if the gas cap was chrome or not. I saw some with a chrome cap and backup lights and some without. I guess the chrome cap and backup lights came with the S-22? Is the instrument cluster black background with white numbers? Looks like there is a chrome strip across the dash? I will admit that I am leaning toward the Cragars right now,but that can still change. I change them back and forth on every build I do unless I happen to build a model for the wheels I have. It could have something completely different by the time I finish this thing.

Roger, all '60-'61s came with the body color "pie crust" gas cap, the '62 and '63s came with the ribbed stainless cap to match the rear trim panel, or the "Mercury Man" cap on '63 deluxe, non S-22s. But that cap finds it's way on earlier Comets because it's cool, so open interpretation on that one. Backup lights were optional on all models, including the S-22. Instrument cluster is nearly all chrome, here is a pic of my wagon, same as '61 except the glove box emblem. I two toned my wheel, stock is black on base models, white on deluxe and S-22.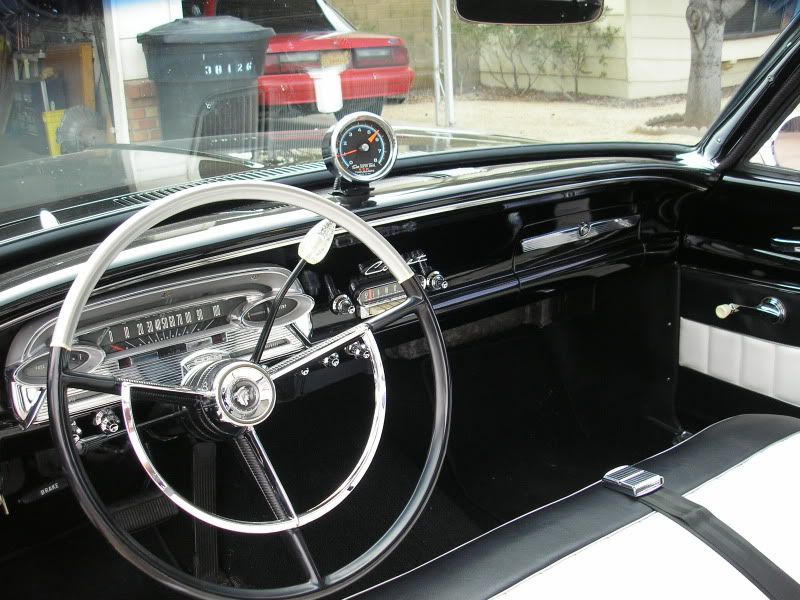 All trim levels got the stainless strip across the top of the dash whether they got the dash pad or not. Cragars look great, the red open steelies were the customers' choice and I thought they were rather plain with no caps on the plain-jane car. But he wanted to show off the five lug conversion, I suppose to those who knew that all Falcons and Comets to mid '63 were 6cyl/4lug. I don't think that too many know that today, so Cragars are still suitably sleeperish.
-Mike