Just yer average Jeep...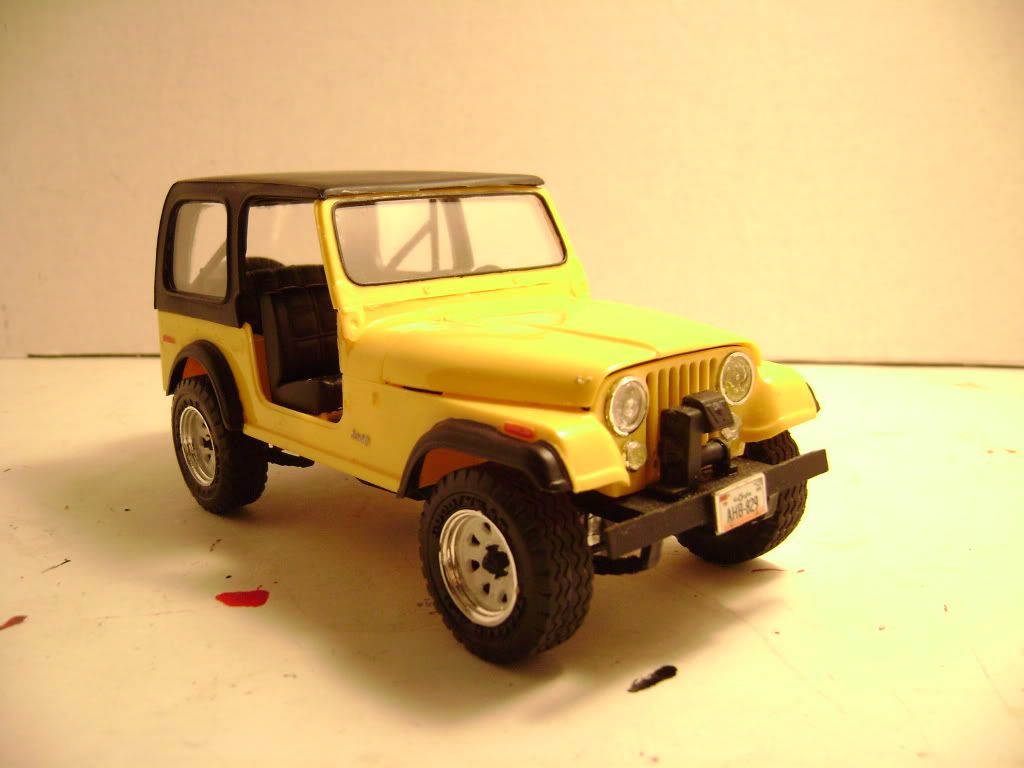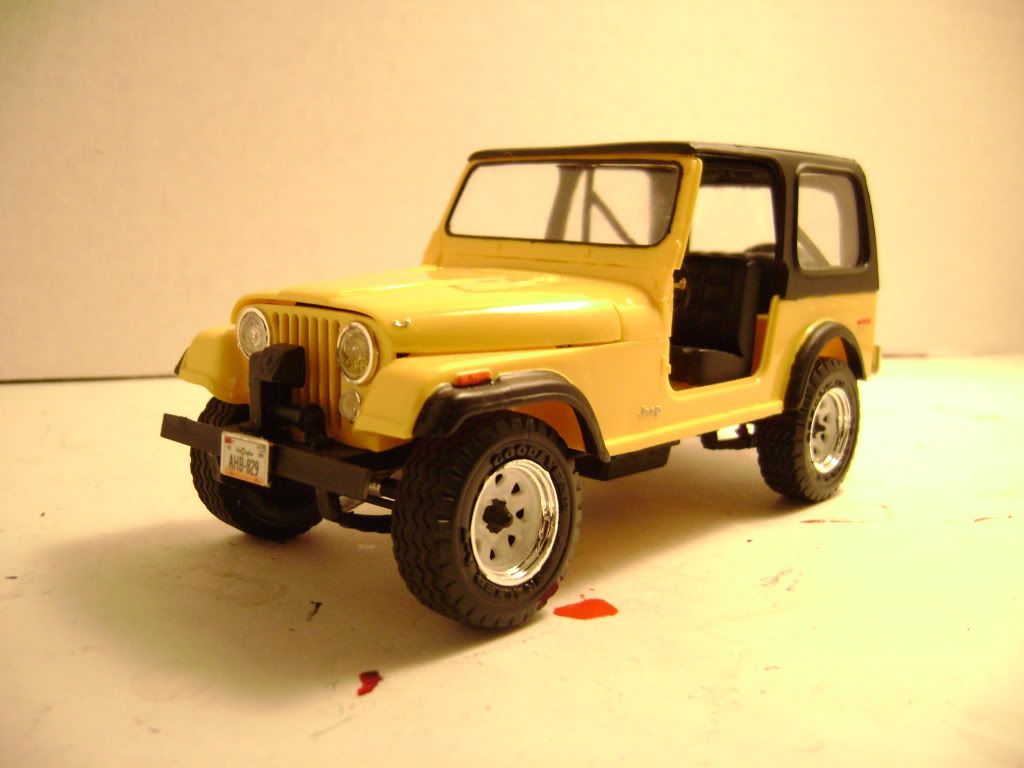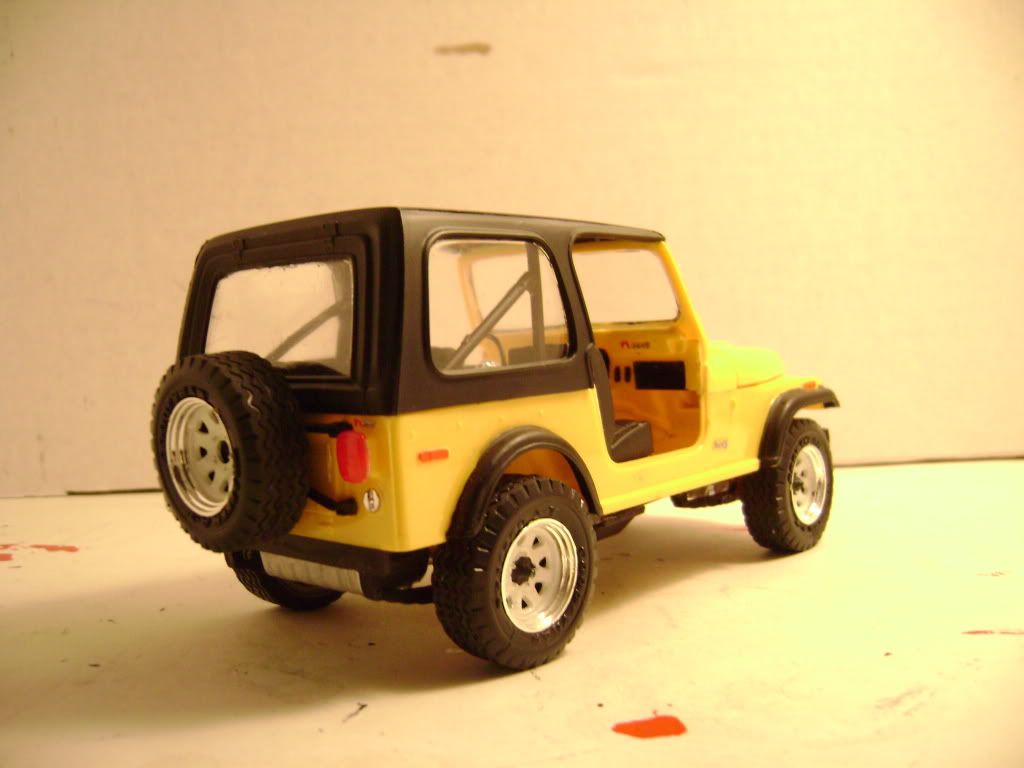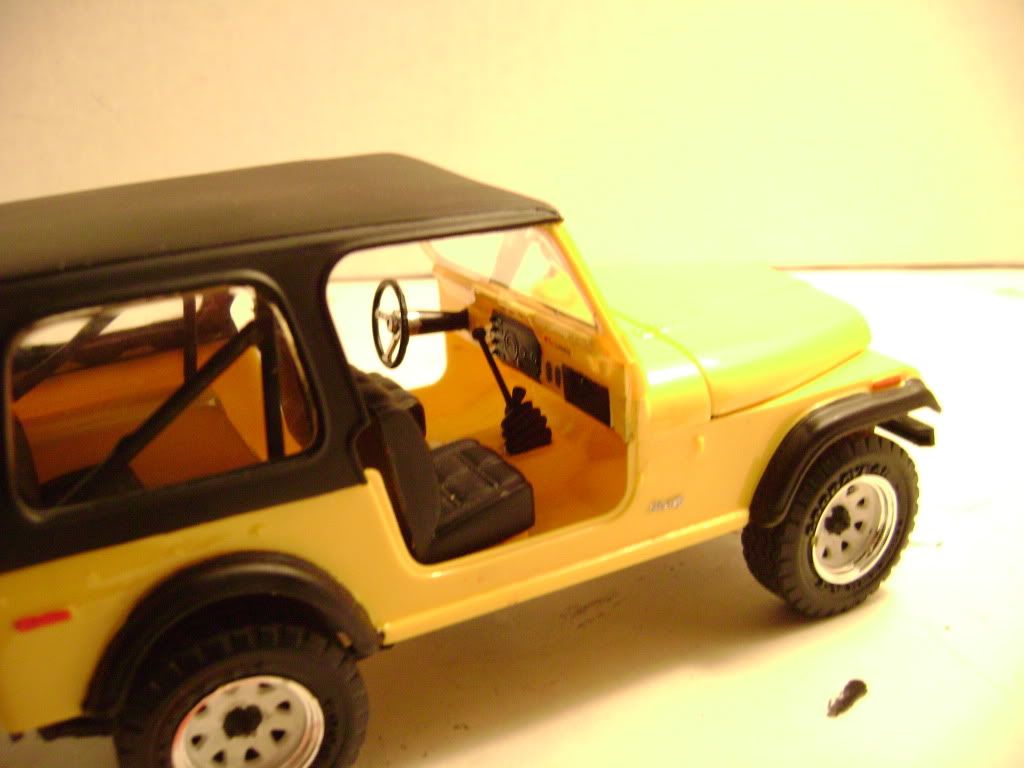 WITH A BADAZ HEMI!!!!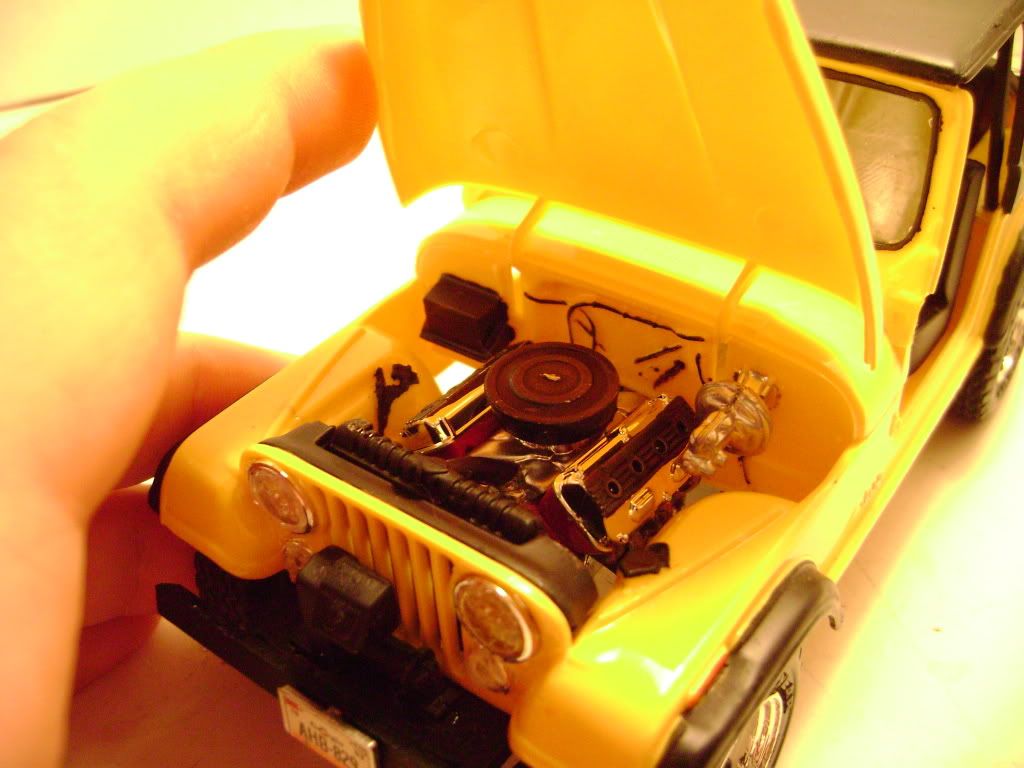 You can see the transfer case mated up to the motor perfectly:
Let's see this thang REALLY plow through the land now!
Allright, now for the rest of the spcifications:
This is the Monogram kit dated from 1978, in which recent issues were released Revell (the release I got is the Revell "Complete" series issue, which was molded in yellow and had paints and glues).
Mostly box stock cept for the HEMI motor which came from the '32 Ford 5 Window coupe.
Went together well, but the installing the doors are a PAIN IN THE U-KNOW WHERE!! So I left them out and made it like the off road version (which some of the parts were ommited from this release)
The Body was molded pretty good and with barely any swril marks on the yellow plastic, I decided to leave the molded color and apply future over it to call it a day (though everything else was painted obviously).
Hope you enjoy!