I finished this today. One last detail to add is a sign that will go on the stake sides that will say "L&R Original Parts Rescue". I'll knock that out tomorrow.
The kit was a vintage AMT 34 kit (thanks Clay) with the Ardun flattie from the Revell Ford F-1. The bed is balsa and the rest of the wood parts are basswood. The mexican blacket is scratch made and the cab has a 4.5 scale inch chop. This will be mated with the trailer that I built earlier in the year, which will be filled with all sorts of great vintage salvaged junk. Enough talk - on to the pics.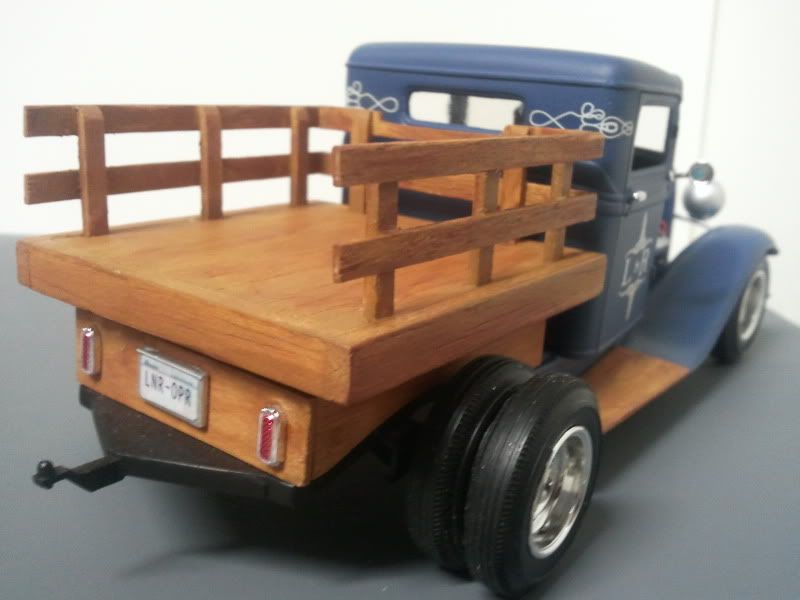 Comments and critiques are kindly welcome.