The doors cut out clean so I started on the hinges. I found a tutorial (thanks to Romell R
http://www.modelcars...showtopic=31793
) on doing hinges this way and just thought it was really clean and simple.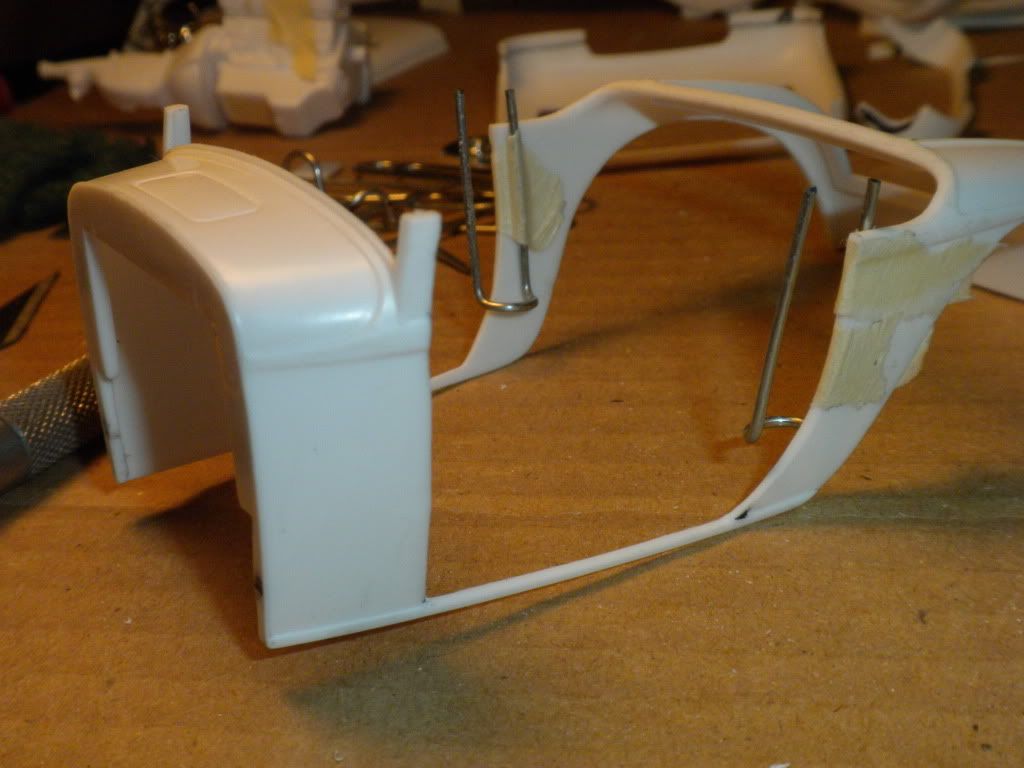 I took the plastic tubing that was used on an old r/c car that held up the antenna, cut a piece off then cut it in half to give it a nice tight fit. 
Allows the doors to open into the body and you can take them off whenever you want with ease.