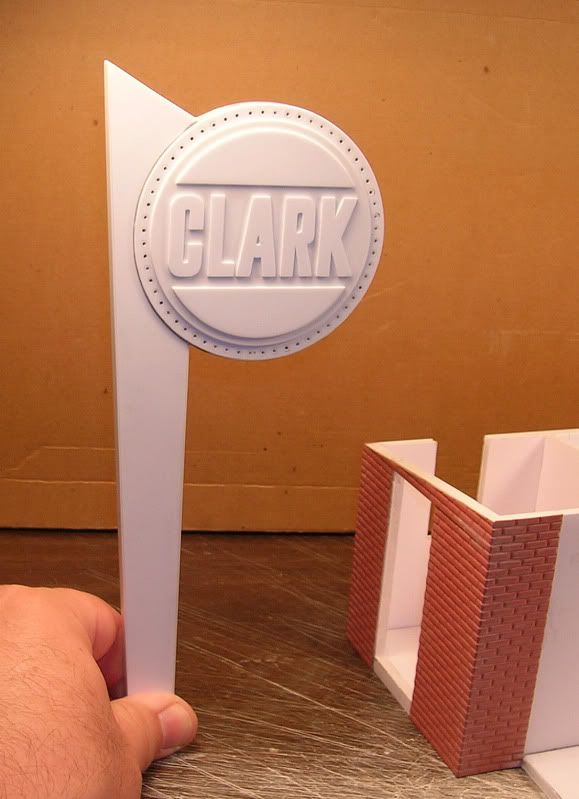 Basic sign is together. This should be a joy to mask and paint!
I had the station sitting on the floor of my micro sized model room. When I swivelled in my chair, the station was caught between the chair and the wall, and the gatorboard was crushed. Repairs are underway. All damage was on areas covered by brick, so I should be able to make the repairs undetectable. It's just aggravating to fix something that was fine to begin with. I'll have to carry stuff I'm not working on into the next room, to prevent this sort of thing from happening again. This picture was taken before the damage.
I am glad it occured early in the build when it will be easier to fix.