I've started this 1/25 Clark station. I chose Clark because of the small footprint. I have pretty good references for the exterior (circa 1977), but darn few of the interior. Rather than wait and possibly never build it, I'm going to guesstimate the interior details. The inside probably won't be accurate, but hopefully it will at least be logical.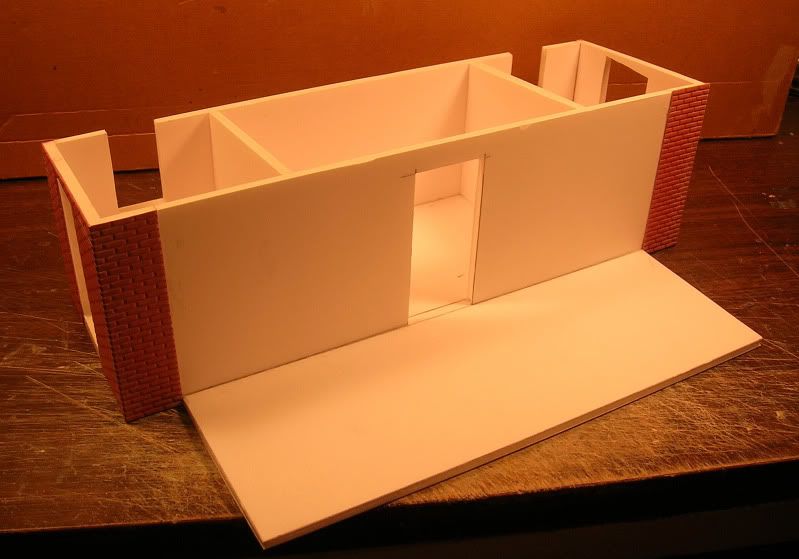 Here's the basic shell, made of gator board. I've sheathed the sides in Plastruct brick.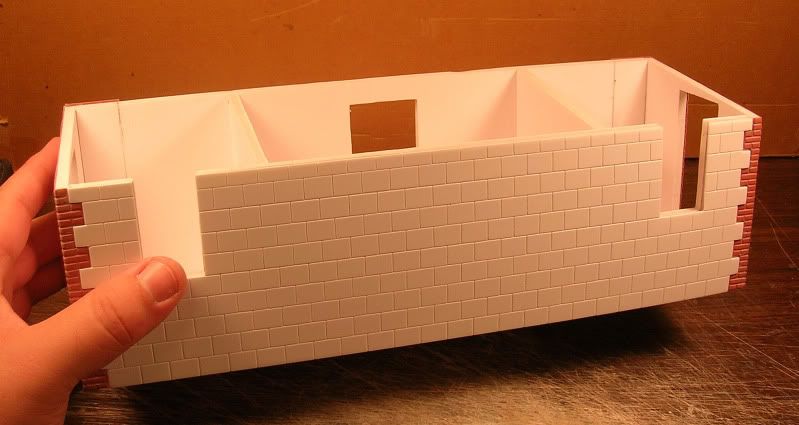 Because of the unique way the brick interlaces with the blocks, (and also because the brick is actually 1/24 scale, not 1/25) there were no commercially available block patterns that would fit. I therefore carved the block pattern on styrene, and glued it to the gator board.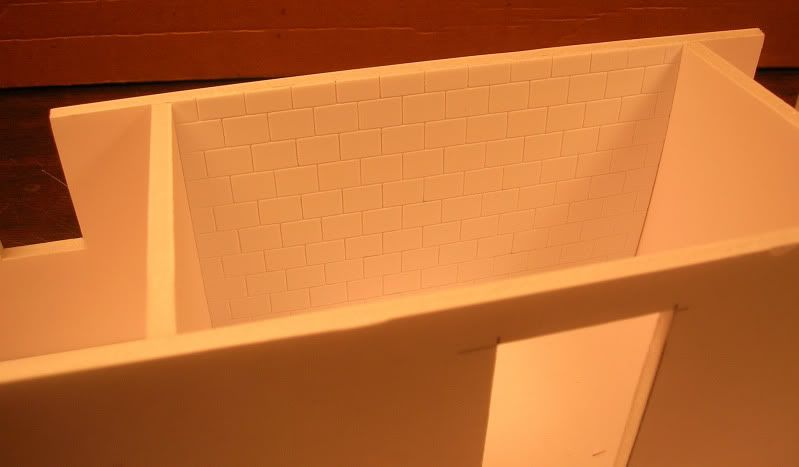 I did the same for the inside of the storage room on the back wall. This will take some time to finish. I hope you'll enjoy the process.
Edited by Repstock, 28 July 2011 - 02:50 PM.