Well I dug up a couple old Monogram '40 Ford pickups from a box junk stash a friend gave me, one was the old Lemon Crate and the other a re-release in red. Both were in ruins but I had enough parts to get one together. (mostly from the red kit)
I used a Revell 5.0 HO Ford engine from the parts box, painted it Dark Bronze Metallic. Two tone tan/brown interior, lowered the rear and added bigger tires. The tonneau cover is also from the parts bin.
I will try to get it out in the sun tomorrow for some better photos. Hope everyone likes it!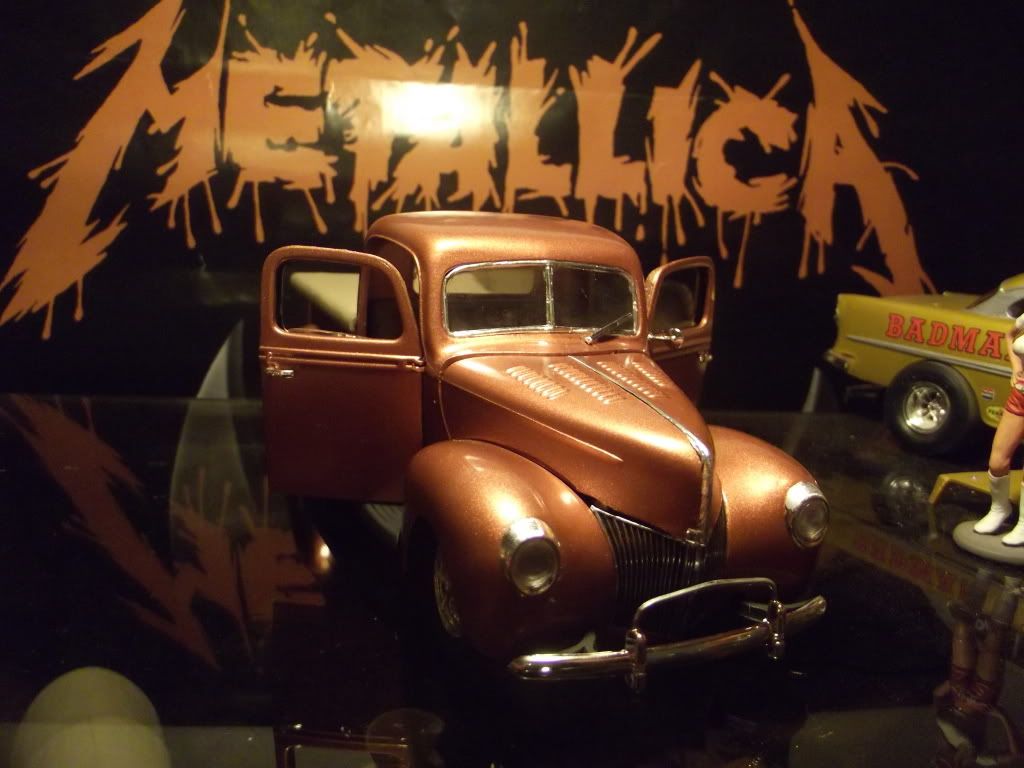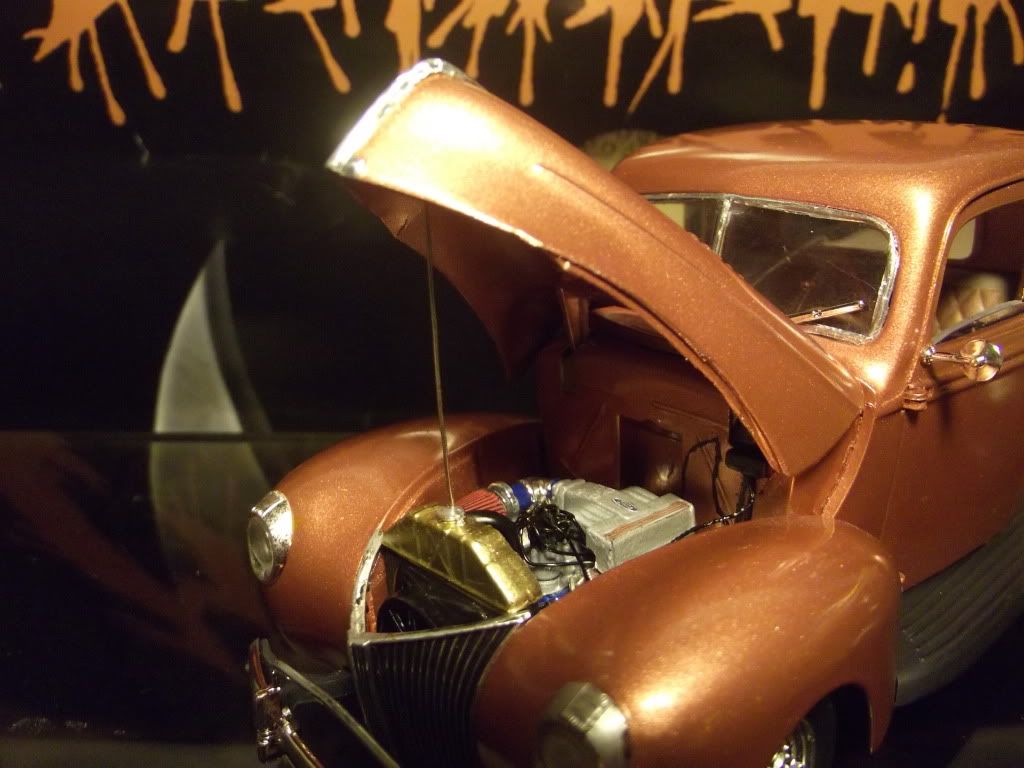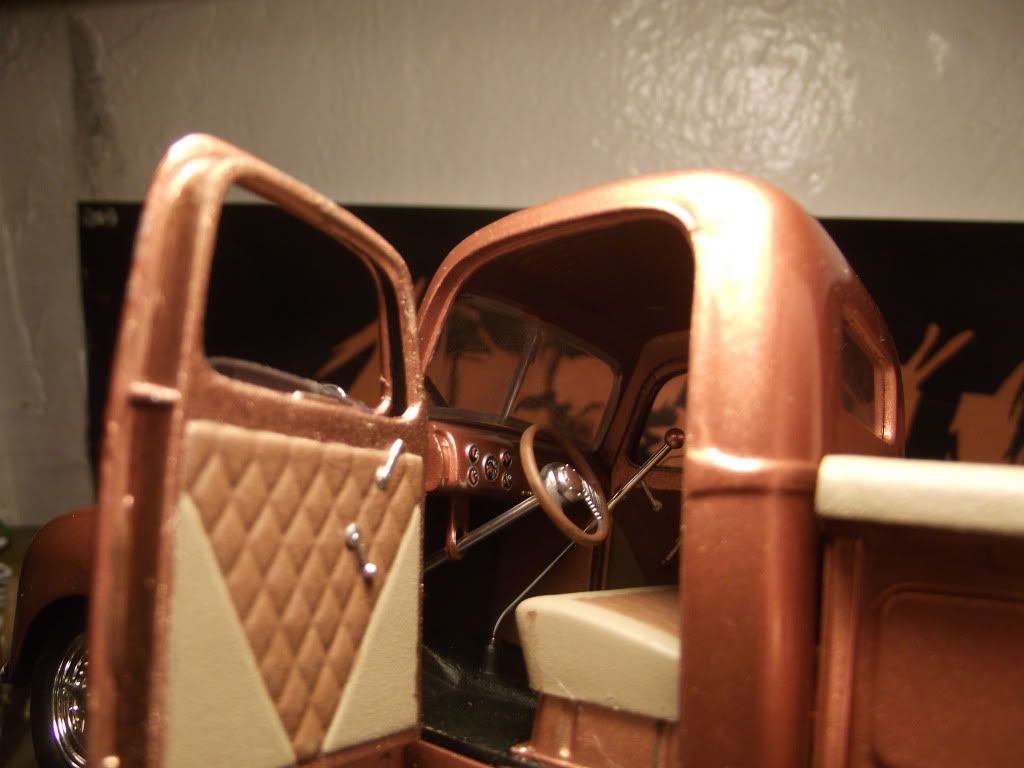 Edited by Sam Cates, 06 August 2011 - 11:58 AM.