Hi Everyone,
This is my first project post on the Model Car form, most of my stuff has been posed on the other Model Car forum, since I wasn't aware of this site.
I have a 1/25 scale 66 Nova project that I have been working on now... Off and On for over 2 years and having gotten past the fully custom tube chassis. Lost interest and was torn between a Full blown Pro Mod or a Pro Street, so I decided to push it to the side and start something new.
I know this isn't anything new as others are also working on some 1/16 scale Camaro's as well. So I hope no one minds me posting up my project.

Pro Mods seem to be the subject everyone is choosing these days, so here is my start to a 70.5 Camaro. Building my own custom Tube Chassis, and just finished the rear and part of the drivers cage. Need to work out the funny car cage and move to the front.
I just wrapped up the rear body mounts and the body mounts just above the trunk lid and even added the Frame gussets which look pretty cool even in bare aluminum. I still have plenty of work ahead of me just in the Chassis, but it is slowly coming together.
Here are two quick pics for you (I will try and get some better pics tomorrow)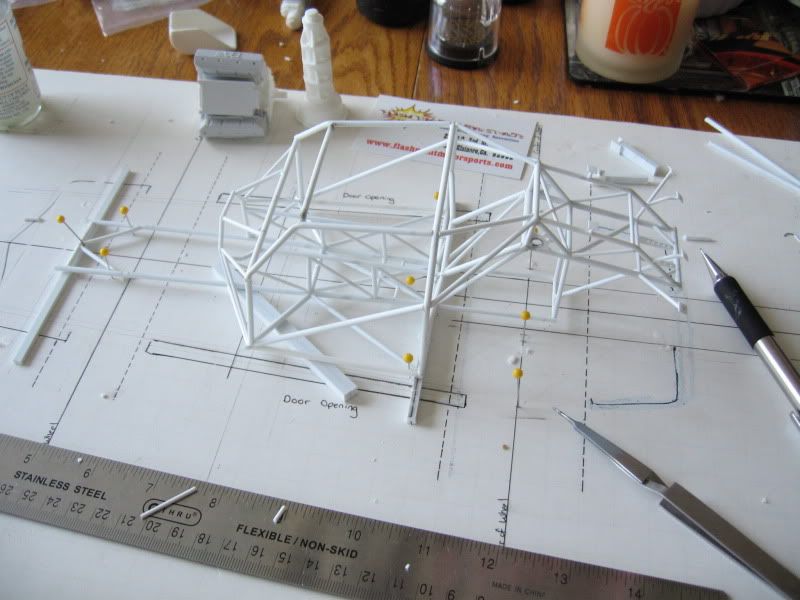 .
Edited by eviltwincustoms, 04 June 2012 - 04:57 PM.