Ok, some of you have asked to see the inner workings of the door. This is DEFCON 5 here and very confidential like "Area 51" stuff....

Here is a better pic of the hinge on the front of the door with the inner door skin in Primer. Almost done just a few touchup spots and it will be finished. As you can see I also have the inner door fire retardant sound barrier in place and this will be how it will look when buttoned up.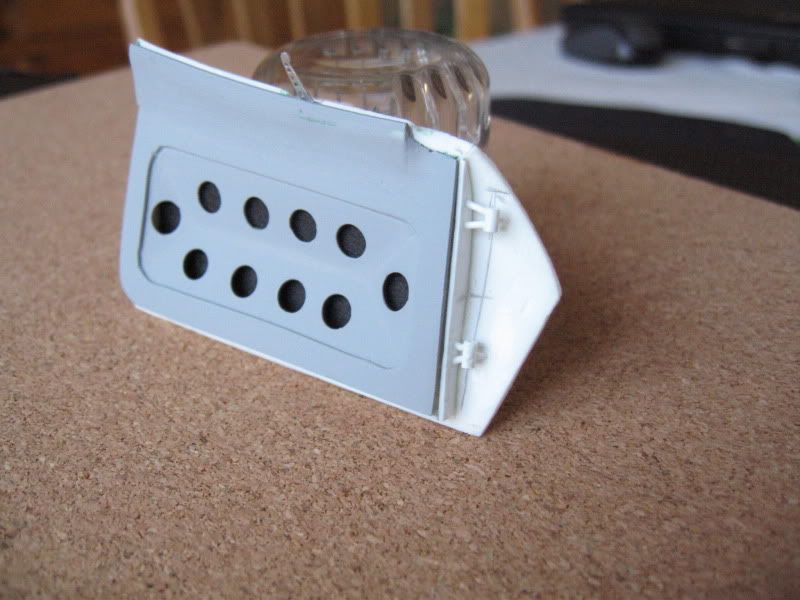 This pic if you look close in the locked position you can see the piano wire protruding out in the locked position.
And last but not least... the Class 6 TOP SECRET part everyone has been asking for.
The spring I had was to small and didn't allow enough movement, so on a search for a different one. I have my eye on one now, just need to break down and buy them.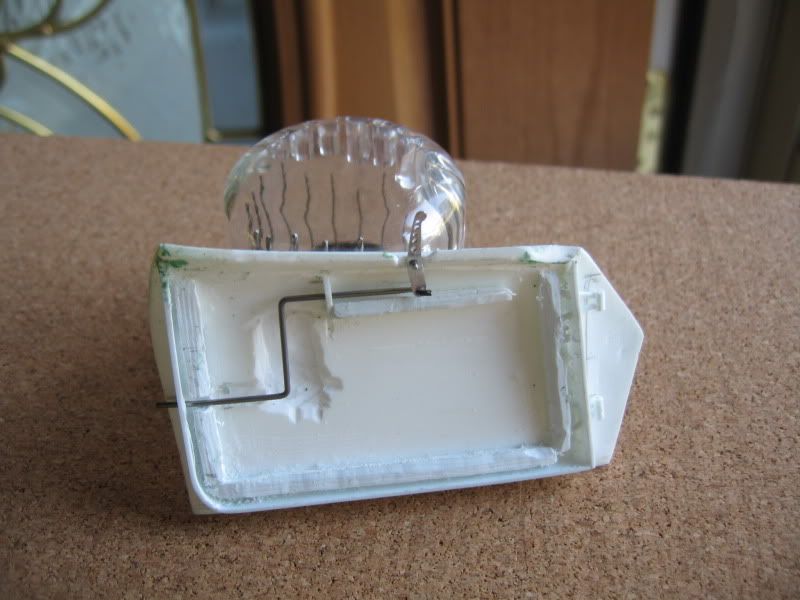 You can see where I had to dig out some of the resin for the Piano wire, because of the door panel protruding inward, it started to interfere with the movement of the locking mechanism.
Like I said, it is very simplistic and does the required job. I just have to notch the end to accept the opposite pin that is mounted on the chassis.