.......
2004 Special Edition C5 Z06 Grand Sport Corvette!
This car is so rare there were actually..... NONE!
The idea is to do a 2004 Z06 (Last C5 model year) in the '96 Grand Sport paint scheme. The idea is not new, as there have been several 1:1 GS schemed clones.
Anyway, first law of modeling on my bench: Decals and me do not mix.
I hate decals.
I Hate Decals.
I HATE DECALS
I HATE DECALS!!!
:x
Have I mentioned I hate decals? They hate me as well so the feeling is reciprocal :x
I can't even lay a small decal on a mirror without problems. That's why I stay away from building race cars. :cry:
Sooo, the center stripe and the 2 thin lines on the sides HAD to be painted.
Here is the story in pictures:
First: The body was painted Cobra Colors LeMans blue.
Then masked and painted the center stripe with Cobra Colors Arctic White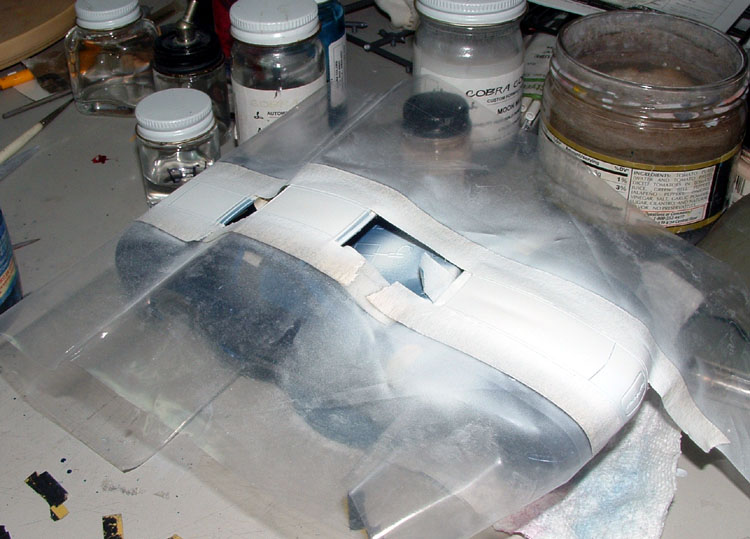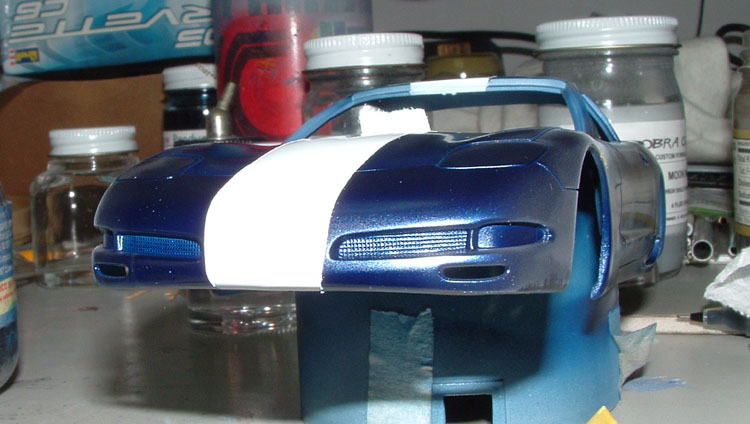 I was not sure about how to do the 2 thin stripes. So after much consideration I was convinced the best way was to paint them as well. So I masked for the 2 thin stripes and painted them. Yes, it would have been much easier doing it all at the same time, but this was my first time...
This is how it looks now. Not bad for been my first time masking a second color!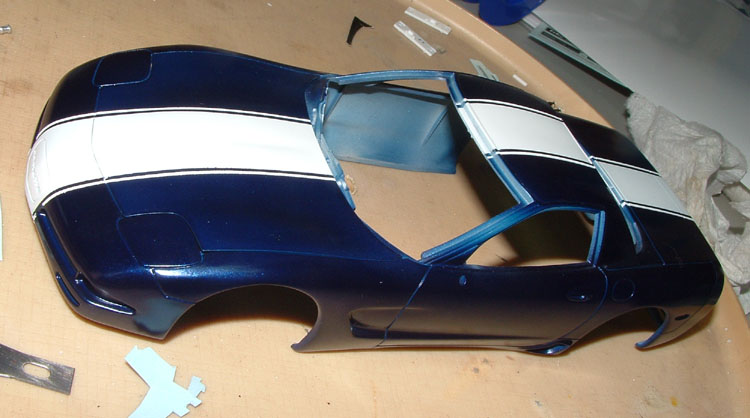 So now I'll wait 1 or 2 days t do a very light wet sanding with 6000 grit pad, then clearcoat.
The other change on this build is that I will replace the kit's automatic tranny with the correct 6 speed.
As always, your comments are appreciated. Sorry for the long post.
Thanks,