Has anyone mounted the new Rat Roaster body on the old tool '32 frame?  The bodies look pretty similar, along with the wheel well inserts.
As I mentioned above, I'm doing a review of the Rat Roaster kit on another forum, comparing the RR with the earlier "Goodguys" release as well as the other 1/25th Revell Deuces currently available. I'm checking for compatibility and differences. The body has two significant changes, the firewall covered earlier on this thread, and the rear valance which is Rat Roaster specific with two small extensions that surround the gas tank as well as an inset for the license plate (see pictures below). The modified rear valance would need to be cut back for a full fendered conversion of to be correct for a stock bodied car. As a result the wheel well panels are different. However the mounting tabs are identically placed and the two panels can be interchanged betwenn the two kits.
I'm focused on anoth project I'm trying to get done by next week so I haven't moved on to the chassis as yet, but an initial examination indicates that the RR frame is very close to, if not identical to, the older issue chassis. I should get to a more formal comparison in a couple of weeks.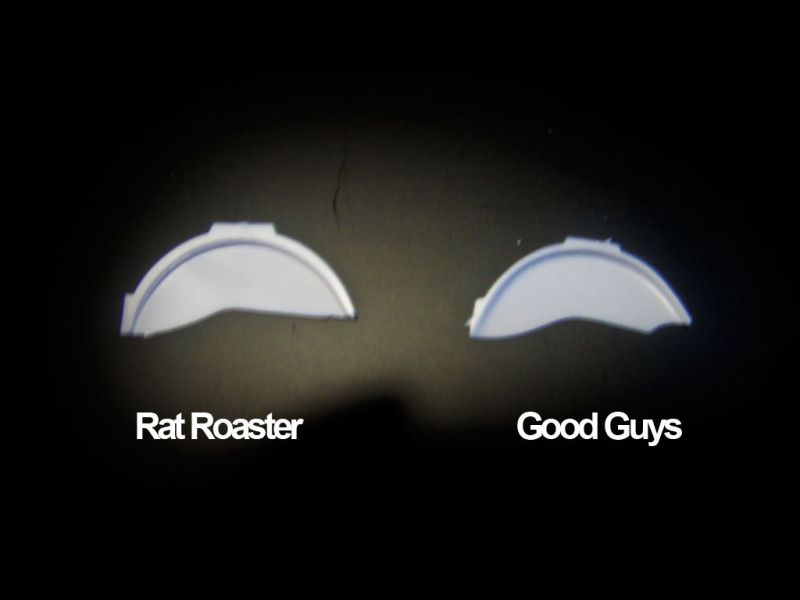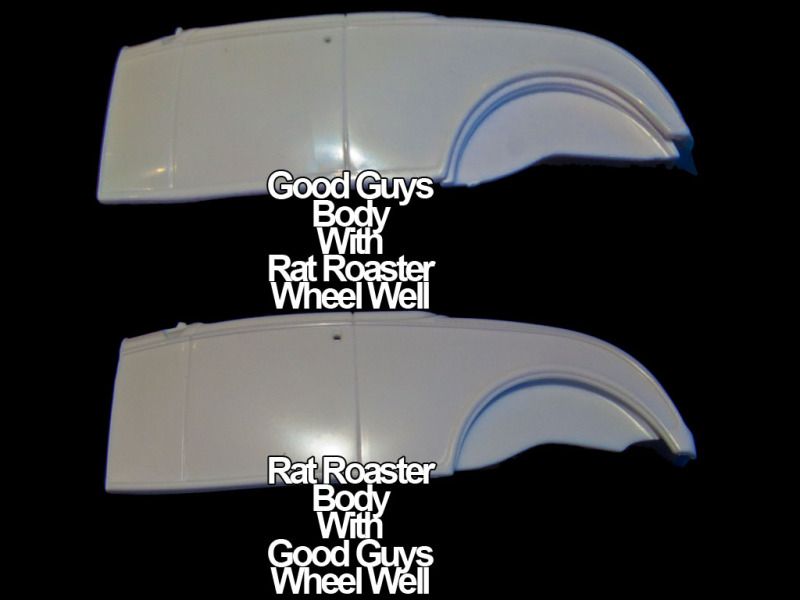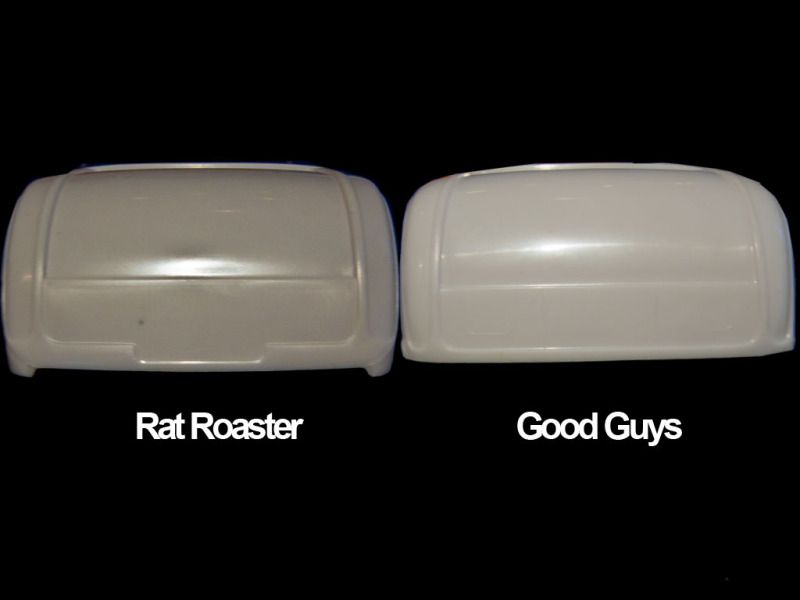 Edited by Bernard Kron, 06 February 2013 - 01:47 PM.