This something that I posted in Workbench Saturdays!! A few veiwers there asked that I make a build log of this so here it is. I started this project a while ago, but it has yet to really be glued together so I took it apart as far as I could to get a good start. This is a combination of a Revell 41 Chevy pickup and a Revell W900 Kenworth
first I cut the frame up and removed the front leaf springs and any riveted brackets, crossmembers, details, etc. I built a box frame and put the front leafs on the rear and added crossmember detail.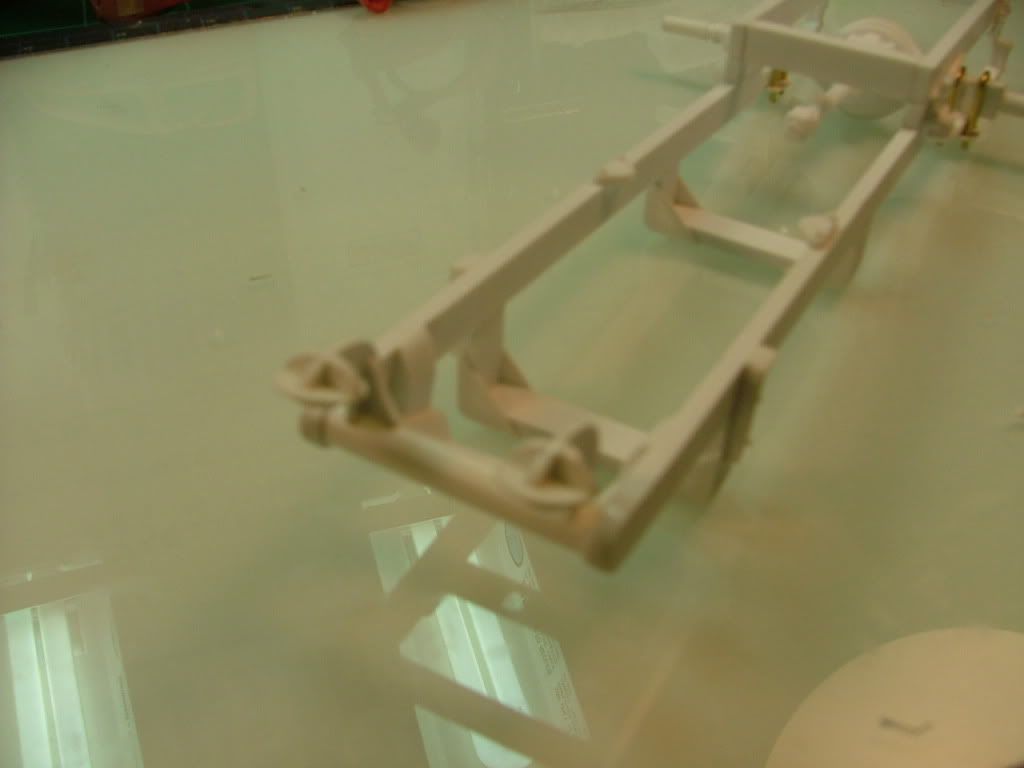 I decided to go with coil springs in the front so I fabbed up some spring perches. I loosely assembled the cat engine to get an idea of what it will look like and cut the battery box steps down to a realistic size for what I'm doing. Had an Orange Crate cab and grill laying around and tried it on for size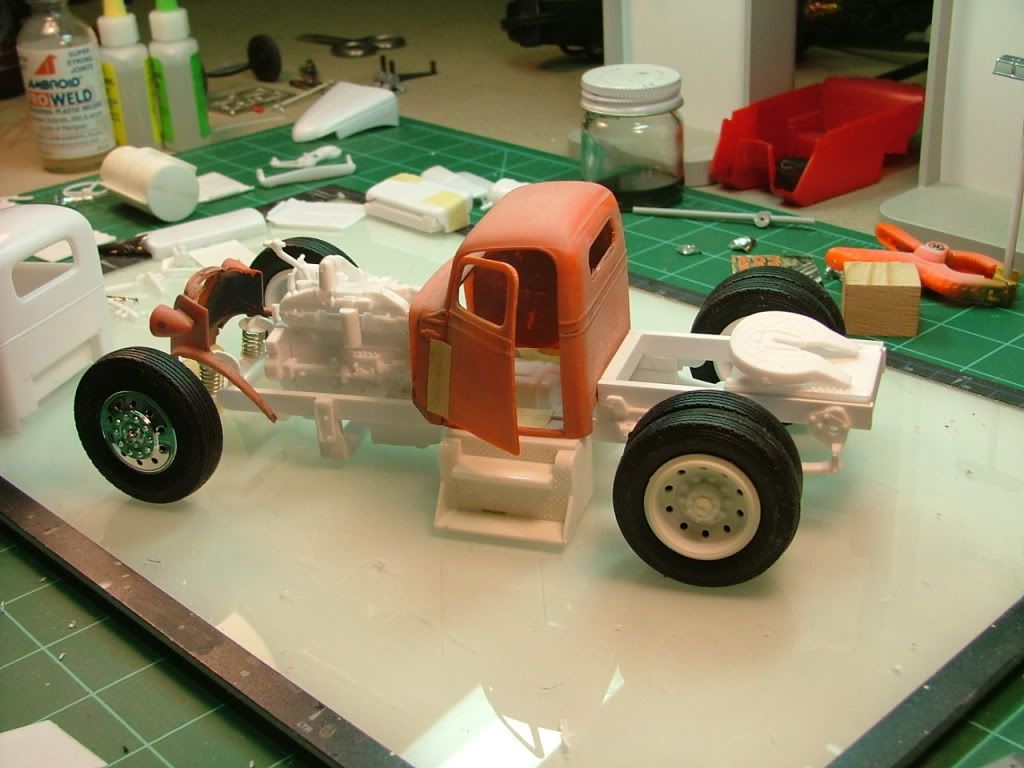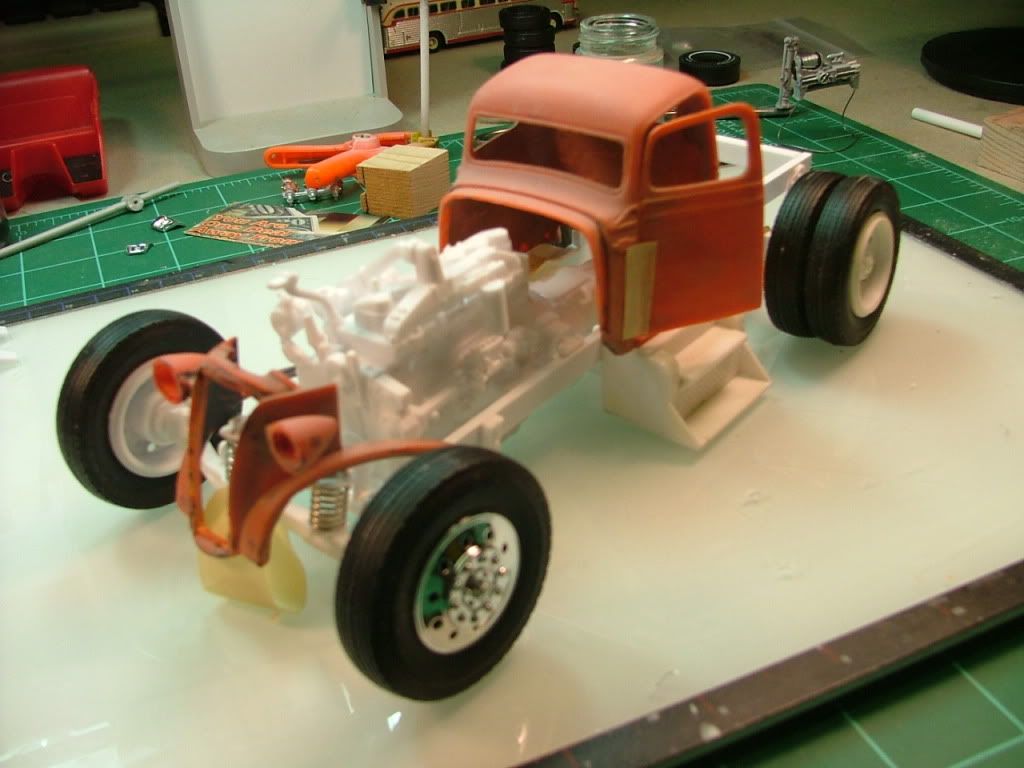 To be continued.
Ken
Edited by kenb, 19 February 2012 - 07:37 AM.