Ok, so here's an idea I've had floating around in my head for awhile and I recently acquired the two kits to pull it off (hopefully) thanks to Michaels 50% coupons.
So the concept is putting a new Challenger front end on the Dodge Magnum. Challengum, Mallenger, doesn't matter what you call it, I think it would look pretty cool.
Here's my favorite photoshop that I found online *this is not an image I made*. This is the basis of what I'm going for, but with some of my own twists as well: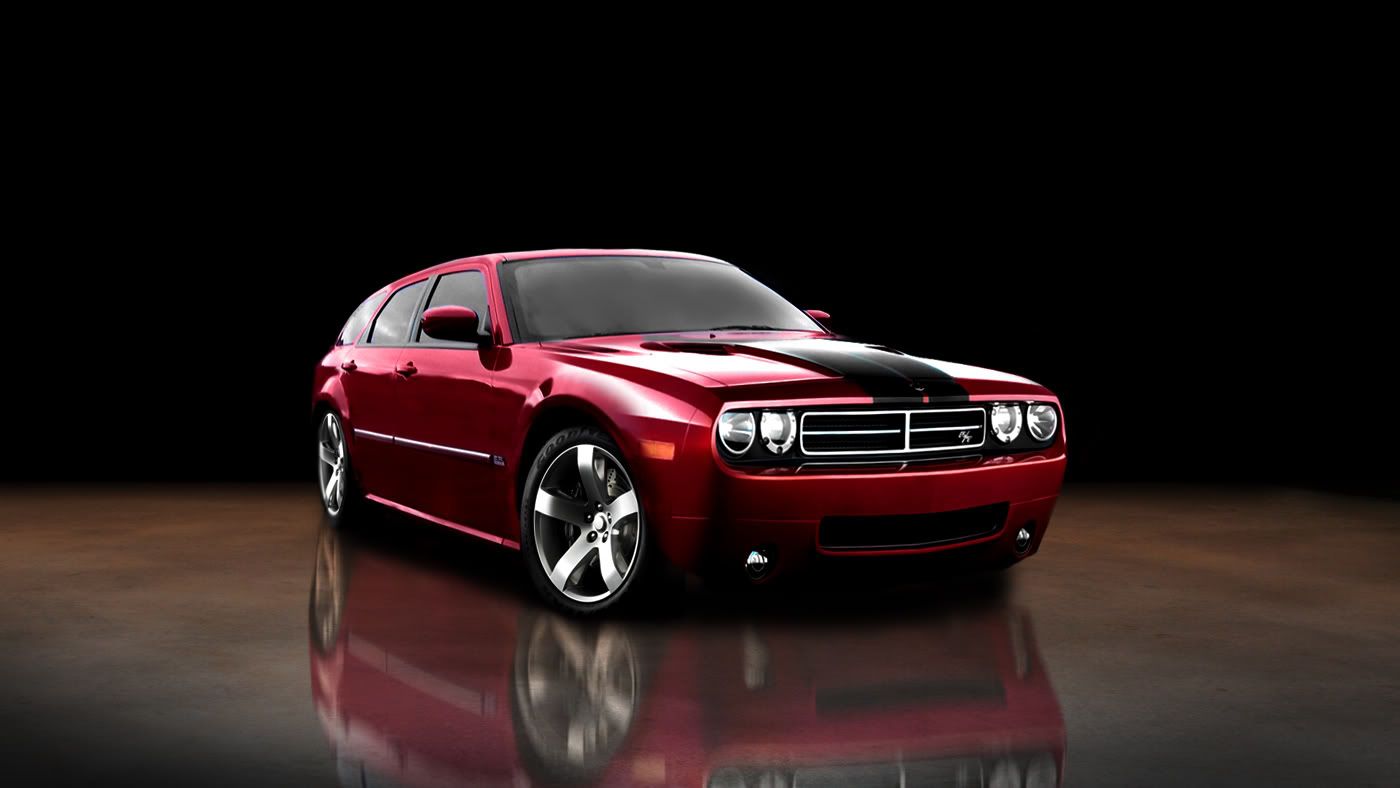 So, I'll spare you the pure white styrene shot and we'll just get down and dirty.
First thing was to cut the molded in grill from the Challenger front. The Challenger is wider than the Magnum in the front, so the whole front fascia will need to be sectioned some. We'll get to that...
Step 2 was to remove this piece from the front of the Challenger. There isn't one on the Magnum. We'll be cutting the front fenders off the Challenger soon as well.
As best I could, I marked out the center line on the Challenger front and will be cutting along the tape edges for the section.
I'll be following the blue lines to cut off the Challenger fenders. I'm going to leave the cowl intact in case this roof finds it's way onto another project someday.
Continued...
Edited by Ryan S., 06 July 2012 - 11:22 AM.